American actress Amy Adams is known for her roles in movies like American Hustle, Catch Me If You Can, and Arrival. The 46-year-old actress has been one of the most decorated actresses of her generation. From blockbuster movies like Justice League and Man of Steel to award-winning critically acclaimed American Hustle, Amy has been part of a lot of successful movies.
Amy was inspired into acting by her mother, and with a big family like hers, it was pretty hard for her mother to manage everything. So, let's have a look at how Amy Adams' mother inspired her into the acting industry. Don't forget to read the whole article to know more about Kathryn Adams, Amy Adams' mother from whom Amy inherited acting skills.
Amy Adams's Mother Kathryn Adams Is A Divorcee
The acclaimed actress Amy Adams had a tough childhood. Her parents Kathryn Adams and Richard Adams, did not have a great relationship with each other, and they decided to part their ways when Amy Adams was eleven. Amy and her siblings including Eddie Adams were devastated after that, but their lives weren't certainly easy even before their parents' divorce.
Kathryn Adams and Richard Adams had tied their knots in 1960 in Castle Rock, Colorado. Amy's father was in the service, and life was tough as they were not financially stable and had seven children to look after. This misery somewhat took a turn and resulted in divorce. Amy Adams's mother soon discovered that she was lesbian by sexuality, and her father re-married pretty soon.
Kathryn Adams Is A Semi-Bodybuilder
Yes, this might be a shock after seeing the title of this article, but Amy Adams's mom Kathryn Adams is a semi-bodybuilder. Since it was hard for Kathryn and Richard to make ends meet, Kathryn worked as a semi-professional bodybuilder while Richard served in the military and worked at a pizza joint. Kathyrn worked and performed in gyms and competed in amateur competitions. Kathyrn and her siblings were not privileged enough to have a babysitter, so she and her siblings would accompany their mother to the gym. Also, Kathyrn was working at Starbucks when her daughter Amy received an Oscar nomination for Junebug.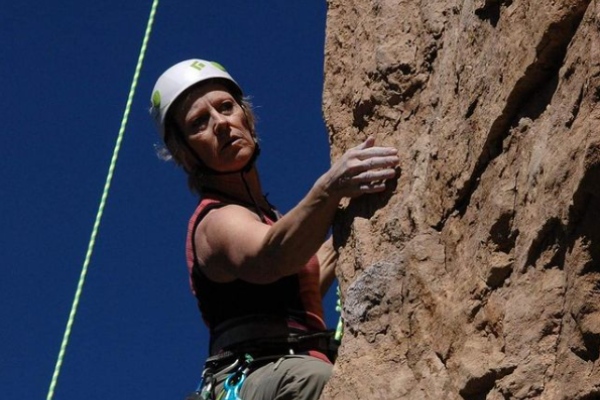 After all of that story of misery, here's a little fun thing. The American Hustle actress's boyfriends used to get scared of her bodybuilder mother. Back in the days, Amy liked dating skinny guys, and they would get terrified at the sight of her mother, Kathyrn.
ALSO READ: Meet James Spader's 3 Children With Two Baby Mamas
Amy Adams Inherited Her Acting Skills From Her Mother
Amy Adams' mother has a hidden talent, which was revealed only after Jimmy Kimmel invited her to his ABC late-night show. Just before the 91st Academy Awards, Jimmy recruited the mothers of the nominees to enact their children's roles. You will be shocked to know that the bodybuilder mom of Amy Adams stood out.
Kathryn Adams played Lynne Cheney, a character the Oscar-nominated actress Amy Adams played in the film Vice. After this, we are quite sure that Amy Adams inherited her acting skills from her mother.
As of today, Kathryn lives with her partner. She is proud of how her seven children are doing-especially Amy.
Explore more on eCelebrityBabies and get updates on Celebrity Babies, Celebrity Parents, Celebrity Siblings, and More.