Amy Adams is a huge name in the American movie industry. Adams is popular for her work in some chartbuster movies such as Catch Me If You Can, American Hustle, and Arrival. Amy's success has also been signaled by the fact that her name has appeared thrice in the list of the highest-paid actresses in the world. She is one of the most celebrated actresses of her generation with two Golden Globe Awards, six nominations for Academy Awards, and seven nominations for the British Academy Film Awards.
Amy was not born with a silver spoon in her mouth. In fact, Amy and her family had to go through a lot to reach here. She has acquired so many skills from her parents, yet her fans are not familiar with her parents Kathryn Adams and Richard Kent Adams. As aforementioned, her family went through a lot of struggles, so you might be wondering what they did for a living. Read this article if you want to know what was Amy Adams' father, Richard Kent Adams' profession.
Amy Adams' Father Richard Kent Adams Was In The Military
We have previously mentioned that Amy and her family did not have an easy life. Amy Adams's father, Richard Kent Adams, was part of the military, and Amy Adams was born during the course of his service. During the time of Amy's birth, i.e., August 20, 1974, her father Richard was stationed at Caserma Ederle's military base. Because of her father's job, they had to move from place to place and didn't get a chance to settle down until a long time.
Amy's Father Richard Performed In Restaurant
After some years in service, Richard started performing at restaurants and pizza joints. He sang solo as well as with his own band. While it may not be true, some sources say that Richard could play guitar and keyboard even with his feet.
Richard and Kathryn had to work many jobs to make ends meet. Even after that, they were not able to afford a nanny, which is why their seven children including their son Eddie Adams accompanied them to work, which would end up being pretty terrible at times.
Also Read: Know Some Interesting Facts About Both Of Lindsey Broad's Children
Amy's Father And Mother Are Divorced
Amy Adams had to work really hard to reach where she is today, and so did her parents. Their relationship was never really healthy- maybe because of financial issues. So, they finally decided to get a divorce when Amy was just eleven. Kathryn got custody of all of her children after the divorce. The couple had shared their marital vows in 1960 in Castle Rock, Colorado.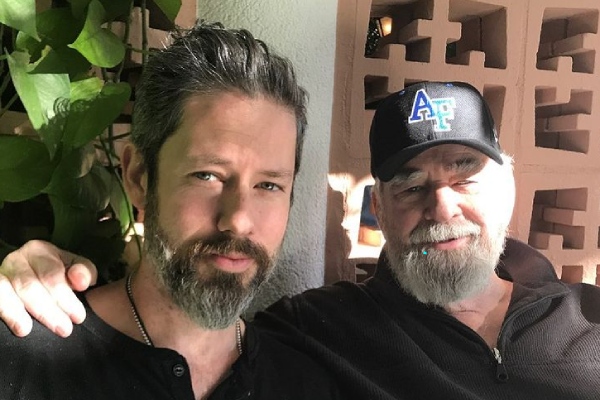 Soon after the divorce, Amy's mother discovered her sexuality and has been in a relationship with a woman ever since. Richard also was very quick to move on. Within some time of divorce, he got married to a lady. But the identity of his current wife remains under the hood.
Even after a failed marriage and a new marriage, Richard has a really good bond with Amy, his son-in-law Darren Le Gallo, and her granddaughter Aviana Olea Le Gallo. He seems to be having a pretty happy life as of now.
Explore more on eCelebrityBabies and get updates on Celebrity Babies, Celebrity Parents, Celebrity Siblings, and More.