Marshall Bruce Mathers III, professionally known with the name Eminem, is undoubtedly one of the world's biggest names in rap. Eminem is one of the greatest rappers of all time. Despite Eminem's fame and success in the music industry, he seems to have experienced many failures in his family life. His dad left him when he was just six months old, and in a couple of his songs, he has revealed that he and his mom were never on good terms.
Eminem is the only child of his parents, Marshall Bruce Mathers II and Deborah Mathers, aka Debbie. However, Eminem has three half-siblings from his mom and dad's other relationship. He has a half-brother named Nathan Kane Samara from his mom, Debbie's union with Fred Samara. Similarly, Eminem has two half-siblings, Sarah Mathers and Michael Mathers, from his father's relationship with an unknown woman.
Please keep reading to know more about Eminem's siblings and where they are all in the present.
Eminem's Brother, Nathan Kane Samara, Is Also A Rapper
Like Eminem, his half-brother, Nathan Kane Samara, is also in the American Rap industry. Inspired by his half-brother, Eminem, Nathan also tried his luck in rapping under the name Nate Kane. As a rapper, he has released some singles, including Shadow of a star and Slide on. Besides, he even toured along with his celebrity brother for some years and appeared in some old music videos. Moreover, Nathan has also received an award or two on his elder brother, Eminem's behalf.
View this post on Instagram

Apart from being an important contributor to the American music industry, Eminem's brother, Nathan, is also a personal trainer. A graduate of NASM (National Academy of Sports Medicine) in Personal Training and Nutrition, Nathan is also a painter and actor.
Nathan is best-recognized for his performance in the films like Devil's Night: Dawn of the Nain Rouge and Swifty McVay: Scariest Thing. He was also the cast member of the short musical named Swifty McVay Featuring Obie Trice & Nathan Mathers: Phony in 2019.
As for now, Eminem's brother, Nathan's main focus is on his career as a personal trainer and also gradually making his name in the American Entertainment Field. Currently, he lives with his wife Ashley Mae Mathers and his three kids at Chesterfield, Michigan.
Rapper Eminem's Sister, Sarah Mathers Was A Waitress
Aforementioned, Eminem has one half-sister named Sarah Mathers from his dad, Marshal Mathers II's marriage with another woman. According to sources, Eminem's half-sister, Sarah Mathers, was a waitress in California. However, it is still a mystery if she is continuing the same job or recently engaged in any other profession.
ALSO READ: Relationship Of James Rodriguez's Children.
Sarah discovered that Eminem was her brother only in 2005 when she noticed him on the television during a family get together. She had known all her life that she had an older brother but had never thought that he is the famous rapper Eminem. Though Sarah knew that Eminem was her big brother, she has not got any chance to meet him in person.
Eminem's Another Half-brother, Michael Mathers
The famous rapper Eminem's other half-brother, Michael Mathers, is also the result of his father, Bruce's relationship with another woman. He is the biological brother of Sarah Mathers. Like Sarah, Michael also found out that Eminem is his half-brother in 2005 after seeing him on television.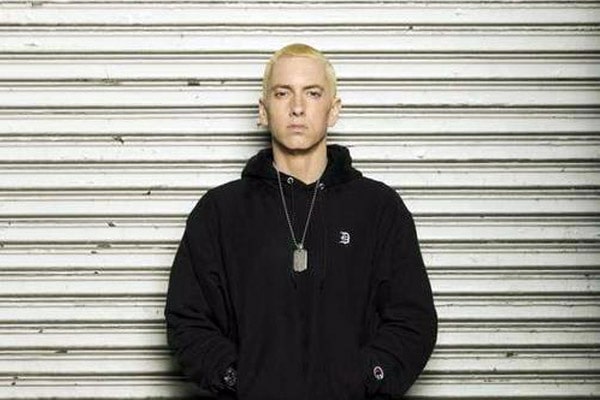 After seeing some resemblance between Michael and Eminem, their father, Bruce Mathers, phoned his great-aunt Edna to know the truth. Edna told them that Eminem was the same boy whom their father, Bruce, abandoned when he was just six months old. After knowing the truth, Michael and other family members tried a lot to reconcile with Eminem. However, Eminem never responded to them.
At the moment, Eminem's half-brother, Michael, is living his life completely away from the media reach. He might probably be currently doing his regular job, far from the media scrutiny, and waiting to meet his famous brother one day.
Slim Shady's Relationship With His Siblings
Eminem, aka Slim Shady, has a great bonding with his half-brother, Nathan. In fact, he raised Nathan being more a father figure than a brother. He took the legal custody of his little half-brother when he himself was in his early teens. While their mother, Debbie, was very abusive, Eminem always protected his brother, Nathan, like a father and took care of him. Later, when Eminem came to prominence, both brothers moved to Detroit and started living together. Still, the brothers-duo share a great bonding.
On the other hand, Eminem does not seem to have a friendly relationship with his other two siblings. His half-siblings, Michael and Sarah, tried multiple times to meet and contact him. They even attended one of his concerts, managed to reach backstage, and even got spotted by him. However, Eminem ignored them. Still, there is no news of Eminem contacting his father's new family or trying to reunite with them.
Explore more on eCelebrityBabies and get updates on Celebrity Babies, Celebrity Parents, Celebrity Siblings, and More.