Irving H. Vincent is the proud father of the famous actor Vin Diesel. His son, Vin Diesel, is a well-known face of the Hollywood Industry who has starred in numerous acclaimed movies. Among more than a dozen films he has starred in, he is best known for his performance in the 'Fast and Furious' franchise.
With the increasing popularity of Vin Diesel, his parents are also the center of attention in the present. So, today, we are here with some exciting facts on Vin Diesel's father, Irving H. Vincent. Please keep reading to know them all.
Step-father Of Vin Diesel
Since Vin Diesel became a part of the bright limelight, he has introduced Irving H. Vincent as his father. Surprisingly, Vincent is not his biological father. Vin Diesel's mom, Delora Vincent, was married to an unknown man before meeting Vincent. However, after some time, he left Delora when Vin Diesel was still to be born. She gave birth to Vin and his twin brother, Paul Vincent, some months after her separation from her first husband.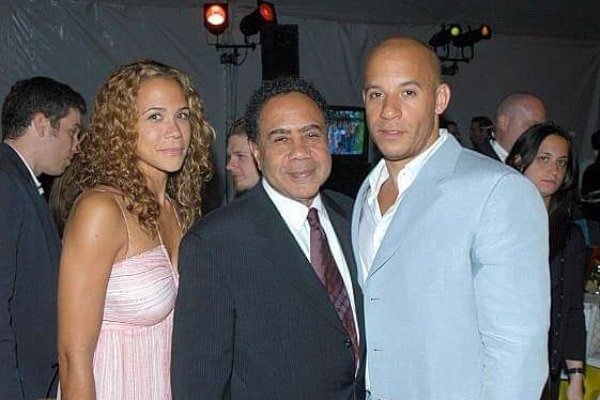 Delora raised her twin sons for some years as a single mother. When Vin Diesel was three years old, she tied her wedding knot with Irving H. Vincent in 1970. And, Vincent became the step-father of Vin Diesel. Soon after getting married to Vin Diesel's mother, he adopted Vin and his brother and gave them his family name.
Former Acting Instructor
Vin Diesel's father, Irving H. Vincent, was an acting instructor and theatre manager in the past. At first, he worked as an avant-garde theatre director in an artist's housing project in New York City's Greenwich Village. And later, Vincent served in TV and film education. 
As an acting instructor, Vin Diesel's father helped him to enter the film industry. He involved his son in various theatrical performances and let him work in his company. Eventually, he also assisted Vin to enter Off-Broadway productions and to Hollywood.
Currently, Irving seems to be living a retired life at his home in Westbeth, located in New York City's West Village. It is the same artistic community where Vin Diesel grew up with his brother.
Father To Two More Children
 Besides Vin Diesel and Paul Vincent, Irving H. Vincent is the father to two children, a daughter Samantha Vincent and a son Tim Vincent. Both of them are biological kids of Irving with his wife, Delora Vincent.
Like the eldest son, Vin Diesel, Irving H. Vincent's daughter, Samantha, is also in the American Entertainment Industry. She is famous as a producer and executive director of numerous movies. Some of her best-known projects include Riddick, Furious 7, Fast Five, and Fast & Furious 6.
Irving has a very close bonding with all of his four kids. The happy Vincent family can often be seen together in many public events. 
Grandfather To Three From Son, Vin Diesel
Being a father of a celebrity, Irving H. Vincent did not just gain public attention and lots of fame. Besides, he got lots of happiness behind the camera too. And, we are talking about the pleasure of being a blessed grandfather. He is an overjoyed granddad of three grandkids from his son, Vin Diesel.
View this post on Instagram

Vin Diesel and his partner, Paloma Jimenez, made Irving a proud grandfather for the first time by giving birth to a daughter, Hania Riley Sinclair, on 2 April 2008. Similarly, his grandson Vincent Sinclair arrived in 2010, and his youngest granddaughter, Pauline Sinclair, joined the family in 2015.
Irving often appears at the red carpet events with his celebrity son and, of course, his adorable little grandkids. His smile and that glow in face clearly show how much he is glad to be one of the greatest actors, Vin Diesel's father.
Explore more on eCelebrityBabies and get updates on Celebrity Babies, Celebrity Parents, Celebrity Siblings, and More.