The entertainment world is packed with celebrity twins, whether it's Willow Shields and Autumn Shields or Tasha Smith and Sidra Smith. The cult hit Dazed and Confused star Parker Posey's twin brother Christopher Posey is a lawyer. And, the Academy Award winner Rami Malek's twin, Sami Malek, is a teacher. 
However, what you might not even guess is that many other celebrities also have a twin sibling. Here, in this article learn about some stars who have an identical or fraternal twin brother or sister that you didn't know about. Let's start with the Fast & Furious's lead actor, Vin Diesel.
Vin Diesel And Paul Vincent
Most of Vin Diesel's fans know that his real name is Mark Sinclair Vincent. Mark came up with the stage name Vin by shortening his father's last name, Vincent. Similarly, his friends gave him his surname, Diesel, as he was always full of energy. Nevertheless, you might not know that he has a fraternal twin, Paul Vincent, and has way more hair than he does.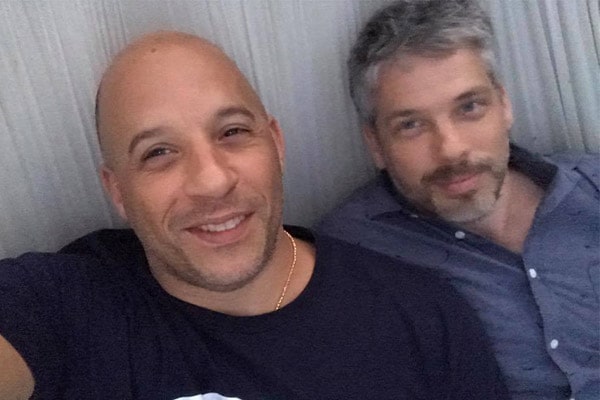 Vin Diesel's twin brother, Paul Vincent, usually stays out of the spotlight. But social media posts shared by his famous brother, Vin Diesel, makes it clear that he is his twin brother.
In 2014, Vin Diesel posted a photo of late actor Paul Walker and his brother. He captioned the picture revealing that although actor Paul and his sibling, Paul, look more alike, he is actually his twin brother.
Laverne Cox and M Lamar
The LGBTQ+ advocate, Laverne Cox, is a transgender woman. She is the first transgender person to gain the nomination for an Emmy award in acting in 2014.
When the 'Orange Is The New Black' series decided to hunt through Cox's character of Sophia's past, they auditioned many men for Marcus's role. Once the cast found out Cox had a twin, they invited her twin brother, M Lamar, and ultimately gave him the part.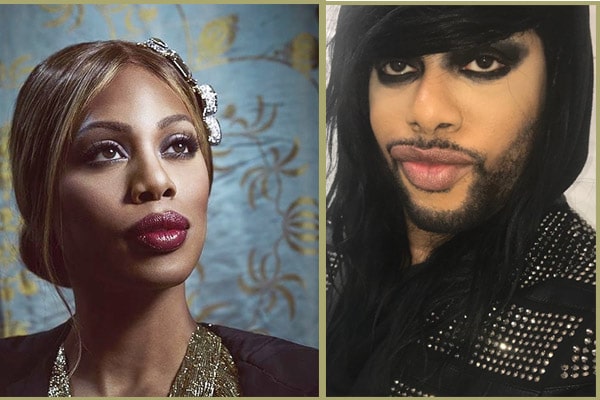 So, now you might have known that the casting did not use creative make-up to make Cox look like a boy. It was actually her twin sibling, M Lamar, as Marcus. Laverne Cox's twin brother is the New York City-based musician and countertenor. 
Ashton and Michael Kutcher
The famous American actor, Ashton Kutcher, is best-known for The Butterfly Effect and Punk'd. He has a twin brother named Michael Kutcher, who had cerebral palsy as a child. Later, at the age of fourteen, Michael had a heart transplant and is in better health.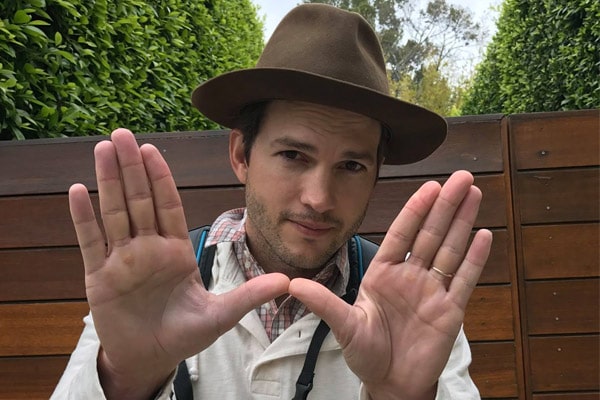 Ashton and Michael Kutcher's mother thought she would have only one baby due to a size difference. She delivered Ashton healthy, weighing 10lbs, while Michael weighed only 4lbs and over-oxygenated. 
Currently, Ashton Kutcher's twin brother, Michael, is an advocate for organ donation and disability rights. Moreover, he often appears in public events with his celebrity brother.
Gisele and Patricia Bundchen
The Brazilian supermodel Gisele Bundchen is also famous for being the New England Patriot Tom Brady's wife. The gorgeous beauty has a twin sister named Patricia Bundchen, who might not be as renowned as her but has flourished career in modeling. 
View this post on Instagram

Though Patricia could not find success as expected in the fashion industry, she still is close to her sister. Gisele Bundchen's twin, Patricia, works as her manager and a spokesperson in the present. Besides attending the red carpet together, the Bundchen twins also frequently share each other's pictures on their respective social media pages.  
Shawn and Aaron Ashmore
Shawn Ashmore is one of the Canadian film industry's most recognizable faces, starring in films like X-Men, Frozen, and more. Don't be confused as he is not the face in the shows like Smallville and Locke & Key. Actually, the person is his identical twin brother, Aaron Ashmore, who performed in those shows.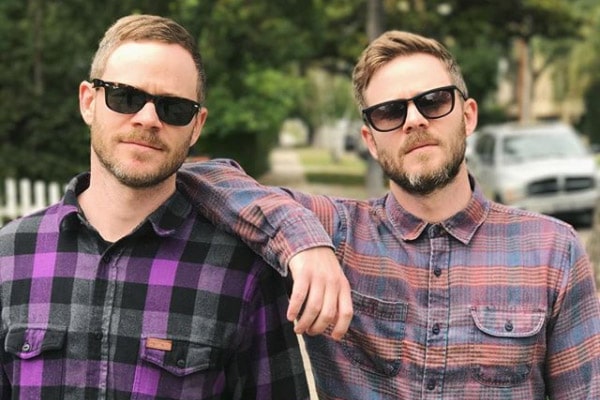 Shawn Ashmore's twin brother, Aaron Ashmore, arrived a minute before his birth in Richmond, British Columbia, Canada. Both Ashmore twins began their careers in the entertainment industry at the age of seven. However, Shawn became the first to win the heart of millions and skyrocket in his acting career.
The identical twins Shawn and Aaron often perform in each other's movies when a double is needed for their roles. We hope now onwards you will think twice before evaluating which Ashmore is in the show you are watching.
Scarlett and Hunter Johansson
And goes actress Scarlett Johansson in the list of celebrity who has a less-famous twin sibling. Scarlett is famous for her roles in the hit films, Lost in Translation and Vicky Cristina Barcelona. She has a comparatively taller twin brother named Hunter Johansson, who acted in few shows in the past.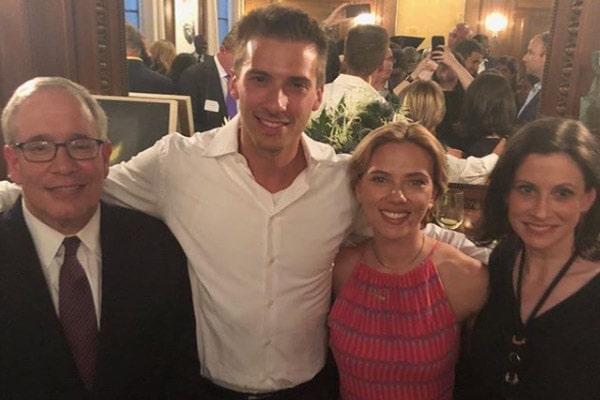 Unlike his twin sister, Scarlett, Hunter Johansson is in politics. Scarlett Johansson's twin brother, Hunter, worked on President Obama's campaign in 2008. Moreover, he also spends his time in philanthropic works and assisting with political campaigns.
Will Young And Rupert Young
The British singer-songwriter Will Young came to prominence after winning the ITV talent show, Pop Idol in 2001. But, few only might know that he had an identical twin brother named Rupert Young. Sadly, Will Young's twin brother, Rupert, passed away recently in August at the age of 41.
Though late Rupert Young mostly stayed away from the bright limelight, he had talked openly about his battles with mental illness. He founded The Mood Foundation, which offered free one-on-one treatment to those with anxiety and depression from psychiatrists, psychologists, and therapists.
In 2015, Will Young also revealed to the media about his mental health issues and the fact of him being diagnosed with PTSD. He said it resulted from hiding his sexuality from the public and being separated from his brother at birth after their mother delivered them six weeks premature.
So, these are the top seven celebrities having twin siblings, which you might not have known. We hope now that whenever you see these celebrities on TV or somewhere else, you will remember their twins as well.
Explore more on eCelebrityBabies and get updates on Celebrity Babies, Celebrity Parents, Celebrity Siblings, and More.