Many celebrities delivered their babies before their due date. As Prematurity Awareness Month, November is coming soon; we are taking a look at some celebrity babies who arrived way before their designated date.
Celebrities like Faith Hill, Nancy Grace, and Petra Nemcova gave birth to premature babies, and all of them are healthy. Besides them, there are many other celebrity parents who had preemies. Here, let's know some of our top five celebrity children who were born earlier than the doctor's targeted date.
Phinnaeus Walter Moder And Hazel Patricia Moder
The Pretty Woman actress Julia Roberts with husband Daniel Moder delivered their twins, son Phinnaeus Walter Moder and daughter Hazel Patricia Moder on 28 November 2004 at 3 a.m. The Moder siblings arrived early at 36 weeks, weighing just over five pounds each.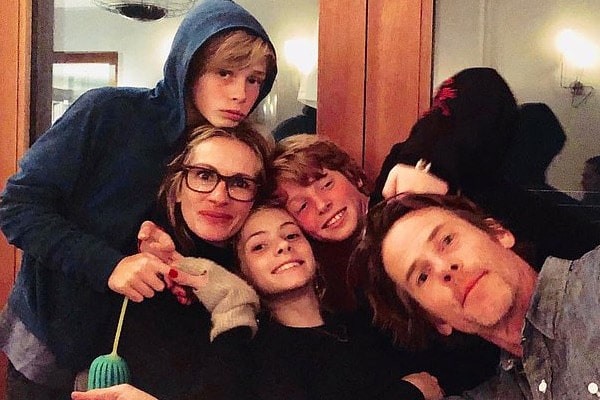 Though Julia Roberts' twins joined the family a bit early, luckily, there were no complications. Both Phinnaeus and Hazel have grown up to be cheerful and healthy teens in the present.
Julia Roberts also has a son named Henry Moder with husband Daniel. The couple welcomed him in time in 2007.
Valentina Stella Maris Duffy
Sean Duffy and Rachel Campos-Duffy welcomed their ninth child, daughter, Valentina Stella Maris Duffy, on 30 September 2019. She arrived after an emergency delivery, one month earlier than the due date.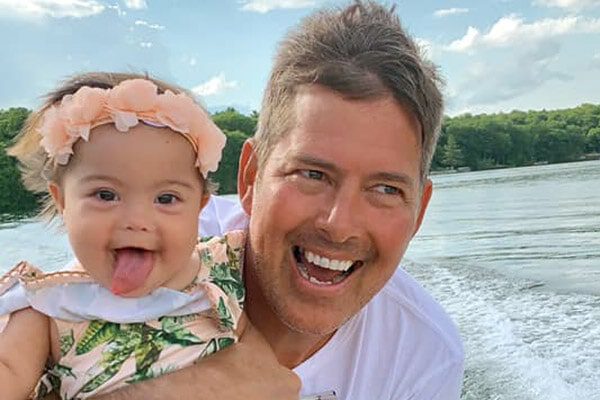 The TV Personality Rachel Campos-Duffy's daughter, Valentina, was born with Down Syndrome and several holes in her heart. After spending seven weeks in hospital in the NICU, Valentina finally went her home weighing 8.5 lbs. Her mom, Rachel, notified her fans that when Valentina is 10lbs, she will be ready for her surgery, probably in February.
However, baby Valentina's heart surgery took place on 4 March 2020 amidst the coronavirus pandemic. The delighted dad, Sean Duffy, shared a video on his Facebook, announcing to his followers that his little girl made it through the procedure at Lurie Children's Hospital of Chicago. Now, Valentina Stella's heart is pumping and functioning well.
North West 
Kim Kardashian and Kanye West's daughter, North West, arrived on this earth five weeks earlier in June 2013, weighing 4lbs 15oz. At the time of North's birth, people speculated that Kardashian had preeclampsia. However, it proved to be just a hoax. Instead, Kim told the media that she suffered from placenta accrete while pregnant with her daughter, North.
The American media personality Kim Kardashian and rapper, Kanye West, haVE three more children together; Psalm West, Saint West, and Chicago West. And all the four kids, including North, are healthy and doing well.
In fact, the seven years old, North West is already following her dad's footsteps in the rapping. She did her rap debut during Paris Fashion Week at the Yeezy Season 8 Show in March 2020. Watch the junior Kardashian rapping while the models walked on the ramp in the above video.
Jack Pratt
The former couple, Chris Pratt and Anna Faris gave birth to their son, Jack Pratt, on 25 August 2012. Their baby boy joined the Pratt family nine weeks earlier, weighing just 3lbs 12oz. After his birth, he was instantly taken to the NICU. 
In an interview, Chris Pratt explained that his son would often stop breathing, and a nurse had to shake him a little to remind him he was alive. However, after a lot of care and love, Chris Pratt's son reached 4lbs 5oz, and he took his baby boy home. Later, Jack had a few surgeries for hernia, eye, and a little heart issue as well.
View this post on Instagram

The Jurassic World star's little boy is currently a healthy, happy, funny, and sweet boy. Moreover, recently, during the coronavirus pandemic, he became a blessed elder brother of a sister named Lyla Maria Schwarzenegger Pratt. His dad welcomed the baby girl with his current wife Katherine Schwarzenegger, Lyla, on 10 April. The happy Pratt family often appears together on the social media pages with their adorable kids. 
Eddy Angelil And Nelson Angelil
The Canadian singer, Celine Dion, welcomed her twins, Eddy Angelil and Nelson Angelil, on 23 October 2010 through Caesarean section. The twin brothers arrived prematurely, weighing over five pounds at 11:11 and 11:12 a.m at St. Mary's Medical Center, West Palm Beach, Florida.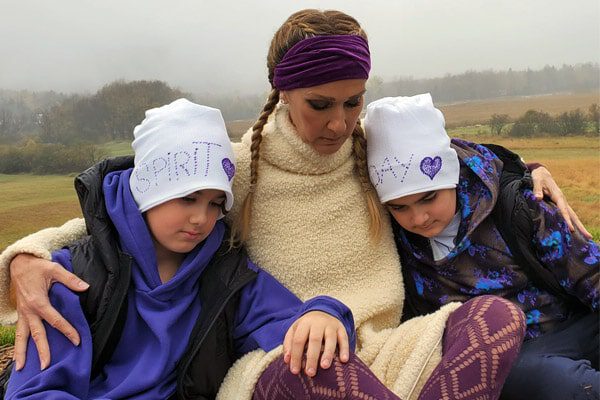 Despite premature birth and weighing comparatively less, Celine's doctor, Ronald Ackerman, confirmed to the media that Celine Dion's both sons were healthy. Moreover, he said the Angelil brothers had a fair amount of hair. 
Celine Dion and her late husband, Rene Angelil, are also parents to son Rene-Charles Angelil. All three boys of Dion often appears in public with their celebrity mom. The elder Angelil is already a famous musician like his mom, but we will have to wait and see if the younger ones have any talents of their own.
So, these are our top five celebrity children who arrived way earlier than the destined date, and they are living a happy and healthy life. 
Explore more on eCelebrityBabies and get updates on Celebrity Babies, Celebrity Parents, Celebrity Siblings, and More.