It is no surprise that some celebrity kids inherit their parents' skills and begin to follow in their footsteps. Some celebrities like Kate Hudson and Emma Roberts have even found success way past their family names while it comes to stardom. Besides them, many other beloved actors, models, and musicians prove they are as skillful as their famous parents.
Here, in this article, we have come with some top five celebrities who came to prominence right after stepping into the same field their parents already mastered. And the first star is Gigi Hadid, Model Yolanda Hadid's daughter.
Gigi Hadid (Yolanda Hadid And Mohamed Hadid)
Gorgeous Yolanda Hadid was a top model in her youthful days. Hadid, the famous TV personality, is a former model who modeled for various prestigious fashion magazines and companies. After being signed to Ford Models for the first time, she modeled for over a decade in Paris, Sydney, New York, Los Angeles, and Tokyo.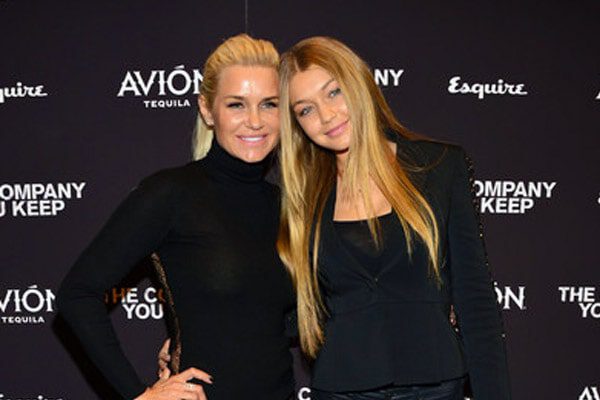 Growing up, Yolanda Hadid's daughter, with one of the successful real state developers Mohamed Hadid, Gigi Hadid, followed her mother's footsteps in modeling. Currently, Gigi Hadid is a famous name in the American Fashion Industry signed to IMG Models. Over a few years, she has established herself as an internationally renowned supermodel gaining popularity just like her mom.
Besides Gigi, Yolanda's other children, Bella Hadid and Anwar Hadid, are also in the American Fashion Industry.
Ziggy Marley (Bob Marley And Rita Marley)
The Honourable Bob Marley, born Robert Nesta Marley, is a global symbol of Jamaican music, culture, and identity. Although Bob left this earth at the age of 36 on 11 May 1981, his music with a sense of spirituality is still alive in people's hearts.
Bob Marley's son with another Jamaican singer Rita Marley, Ziggy Marley, was 12 years old when his dad passed away. However, Ziggy did not let his passion for reggae music die with his father's death.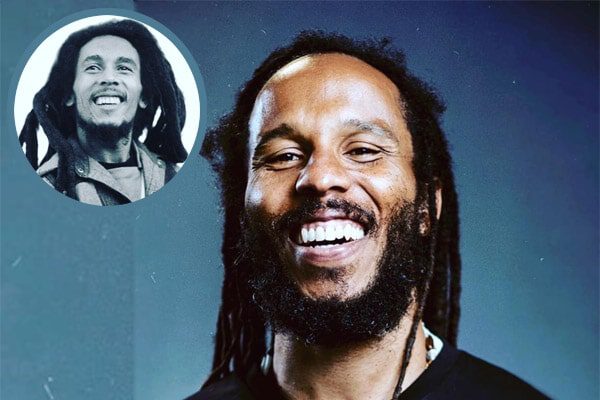 Ziggy and his siblings started a family band Ziggy Marley and the Melody Makers in 1979, performing a song that Bob Marley wrote for them.
Currently, Ziggy is continuing the reggae icon's legacy and touring around the globe.
Billie Lourd (Carrie Fisher And Bryan Lourd)
Actress Billie Lourd is also one of the top celebrities who followed in the footsteps of her parents. Her mother, Late Carrie Fisher, was a leading actress and comedienne of her time. Fisher is still remembered for her role as Princess Leia in the Star Wars films. Moreover, the spitting image of Carrie Fisher, Billie Lourd, also inherited the acting skill from her grandmother, Debbie Reynolds.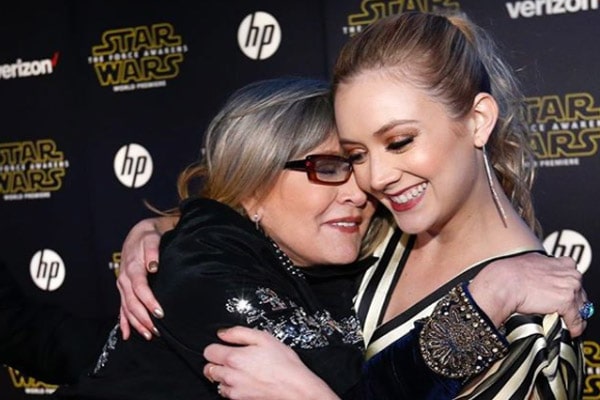 Carrie Fisher's daughter, with the American talent agent Bryan Lourd, Billie Lourd, appeared in one of the 'Star Wars' movies with her mother. Also, she is famous for starring in the Fox horror-comedy series Scream Queens as Chanel #3. Her latest project is Star Wars: The Rise of Skywalker, where she portrayed the young character of Leia Organa.
Simone Alexandra Johnson (Dwayne 'The Rock' Johnson And Dany Garcia)
Beautiful and bold, Simone Alexandra Johnson is one to watch. Just like her parents, Dwayne Johnson and Dany Garcia, she has caught the wrestling bug. She is officially in the world of wrestling since she signed with WWE. Not only her mom and dad but her grandfather, Rocky Johnson, and great-grandfather Peter Maivia are also in the WWE Hall of Fame.
Currently, Dwayne Johnson's daughter, Simone, is taking training at the WWE Performance Center in Florida. Her unbridled passion and an incredible hunger for the wrestling ring makes it clear that soon we can see her competing with other superstars.
Besides, Simone is also a model who signed with IMG models in 2017. She probably has a great hunger to be in the acting industry also, just like her superstar dad.
Ben Stiller (Jerry Stiller And Anne Meara)
Here comes another acclaimed actor, film producer, and comedian, Ben Stiller, who learned from the best: his father Jerry Stiller and mother, Anne Meara. Stiller and Meara were the comedic duos known for The Ed Sullivan Show. Ben Stiller's father, Jerry, starred in the films Seinfeld and The King of Queens. Also, the late parents of Ben Stiller had appeared in his movies Heavyweights, Zoolander, and The Heartbreak Kid.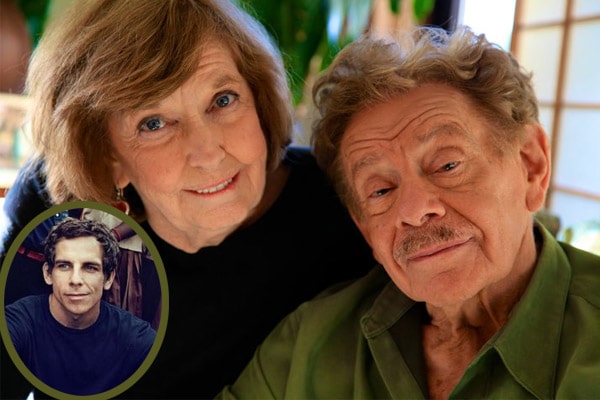 Ben Stiller's parents often used to take him on their film sets. So, seeing his mom and dad act, he also grew a passion for being in the film industry, and growing up, he achieved it too. The best-known movies of Ben Stiller include The Cable Guy, Dodgeball, Tropic Thunder, Madagascar, and Night at the Museum.
So, these are the top celebrities who chose to be in their parents' profession and achieved success in it as well. These famous figures proved to the world that they are just as masterly as their famed parents.
Explore more on eCelebrityBabies and get updates on Celebrity Babies, Celebrity Parents, Celebrity Siblings, and More.