Only a few of the acclaimed rappers are open about their love life. We can often see some rappers surrounded by several beautiful ladies while performing on the stage or enjoying their life offstage. And, they date some of them too, ultimately making some their baby mamas.
While famous rappers like Ice Cube are a father to five children with only one baby mama, rappers like Dr. Dre and DMX have more than six kids from several baby mamas. Besides, many other celebrated rappers in the music industry have more than one baby mama. To learn more rappers with several baby mamas, read this list.
Also Read: 7 Celebrity Who Have Got Multiple Number Of Baby Mamas
Lil Wayne (4 Kids, 4 Baby Mamas)
The American rapper Lil Wayne is a father to four children, one daughter and three sons. He welcomed all of them with four different baby mamas.
The American Music Award winner, Lil Wayne's first baby mama, is his high school girlfriend, Antonia 'Toya' Johnson. The former pair welcomed their daughter Reginae Carter on 29 November 1998. At the time of Reginae's birth, Lil Wayne was just sixteen while Johnson was fifteen. The Complex magazine once reported that Wayne's mom encouraged him to have a child then because she was lonely while Wayne was on tour. The ex-couple were married from 2004 to 2006.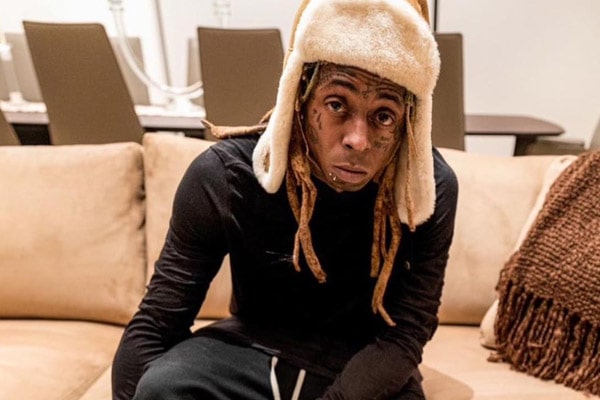 Similarly, Lil Wayne's second baby mama is the radio broadcaster Sarah Vivian, the mother of Lil Wayne's son, Dwayne Carter III. Vivian delivered Dwayne III on 22 October 2008 at The Christ Hospital in Cincinnati. There is no record of these two getting married to each other.
Then comes number 3 Lil Wayne's baby mama, actress Lauren London. The then-couple, Wayne and London, gave birth to a baby boy, Cameron Carter, on 9 September 2009.
Furthermore, the number 4 mother of Lil Wayne's child is the singer Nivea. Wayne and Nivea welcomed their son, Neal Carter, on 30 November 2009, only two months after the birth of Wayne's son with London. According to sources, female rapper Trina was also pregnant with Wayne's child, but she later suffered a miscarriage.
Sean Combs (6 Kids, 3 Baby Mamas)
Puff Daddy, aka Sean Combs, is fathering six kids from three baby mamas. He has three daughters and three sons. Sean Combs' first child, son Quincy Brown, born in 1991, is the rapper's eldest son. However, Brown is not his biological son. Sean Combs adopted Quincy after his marriage to the late Kimberly 'Kim' Porter.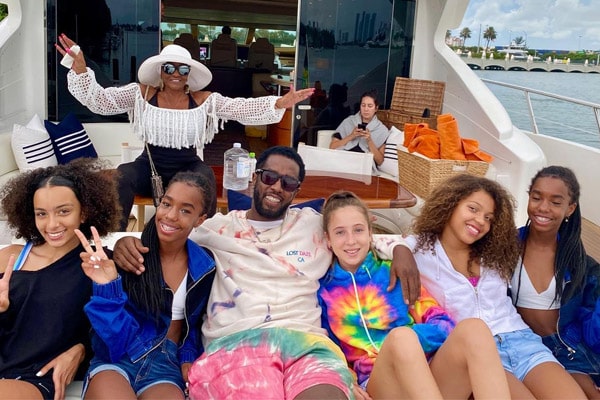 Besides Quincy, Diddy is a father to three more children with Kimberly Porter. The former husband-wife duo welcomed their first child together, a son Christian Casey Combs, nicknamed King Combs, in 1998. Likewise, their twin daughters Jessie James Combs and D'Lila Star Combs joined the family in 2006. The mother of four, Kim passed away on 15 November 2018 in Toluca Lake, LA. Sean and Porter were already separated at that time.
Furthermore, Sean Combs's baby mama, Misa Hylton-Brim, is a mother to his son, Justin Dior Combs. Designer Hylton-Brim gave birth to Justin in 1993. Likewise, Puffy's next baby mama is Sarah Chapman, mother of Puffy's son, Chance Combs, born in 2006.
Dr. Dre (7 Kids, 5 Baby Mamas)
The gangsta rap group NWA member, Dr. Dre, has five baby mamas with whom he is a father to seven kids. The very first baby mama of Dr. Dre is his teenage sweetheart, Cassandra Joy Greene. Cassandra was 15 years old while Dr. Dre was 16 years old when they welcomed their son, Curtis Young, on 15 December 1981.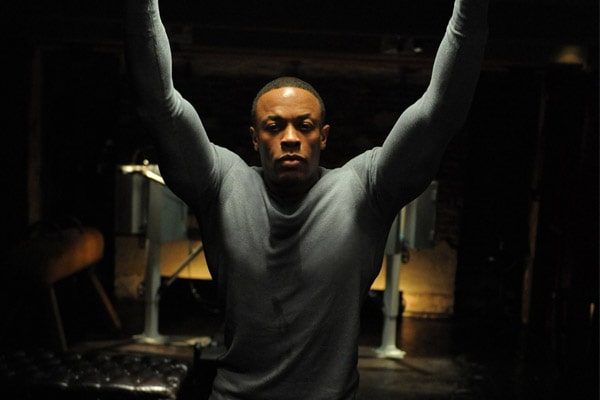 Number 2. baby mama of the rapper Dr. Dre is Lisa Johnson. Johnson was just fifteen years old when she gave birth to Dr. Dre's daughter, La Tanya Danielle Young. Likewise, Dr. Dre's ex-partner, Jenita Porter, is the mother of Dr. Dre's son, Andre Young Jr., who died at 20 in 2008.
Also, Dr. Dre has a son named Marcel Young with the American R&B singer, Michel' le. Similarly, the successful entrepreneur, Dr. Dre, has two children, son Truice Young and daughter Truly Young, with Nicole Plotzker.
T.I. (6 Kids, 3 Baby Mamas)
Christopher Joseph Harris Jr., famous with the stage name T.I. has three baby mamas of his six kids. T.I.'s son, Messiah Ya'Majesty Harris, is the first-born of T.I. with Lashon Thompson. The estranged pair, T.I., and Thompson has one more son together named Domani Harris.
Furthermore, Tip/ T.I. has a daughter named Deyjah Imani Harris with his baby mama Ranniqua aka Ms. Niko. The music producer Ms. Niko gave birth to T.I.'s daughter, Deyjah, in 2001.
View this post on Instagram

T.I. married the Xscape member Tameka 'Tiny' Cottle on 30 July 2010. With Cottle, T.I. has three children, two sons Clifford 'King' Joseph Harris III, and Major Philant Harris, and one daughter Heiress Diana Harris. Although the parents of three, T.I and Tiny, filed for a divorce in 2016, they reconciled later and living a happy life now.
Joseph Simmons (7 Kids, 2 Baby Mamas)
Joseph Simmons, stage name Run, has fathered seven kids with two baby mamas, Justine Jones Simmons and Valerie Vaughn. Rev Run tied his marital knot with Valerie Vaughn in 1983 and eventually divorced in 1992. They have two daughters Vanessa Simmons and Angela Simmons, and a son, Joseph 'JoJo' Ward Simmons Jr.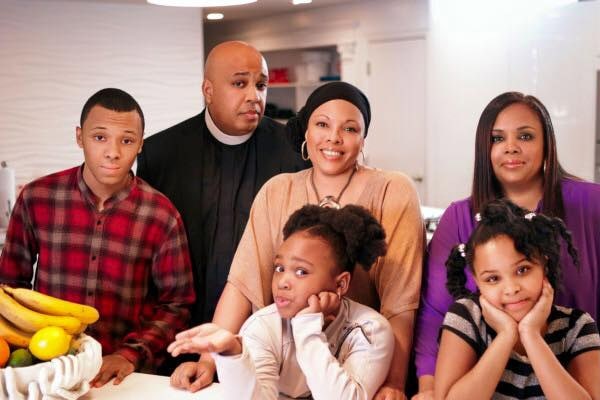 The other baby mama of Joseph Simmons is Justine Jones, who he married on 25 June 1994. With Justine, Run has three children: sons Daniel Simmons III and Russell Simmons II, and daughter, Miley Justine Simmons. They also had one daughter named Victoria Anne Simmons, who died shortly after her birth in 2006 due to a congenital disability called omphalocele.
Besides the above-mentioned hip-hop singers, there are many more famous rappers like Pitbull, and Eazy-E, who have multiple baby mamas.
Explore more on eCelebrityBabies and get updates on Celebrity Babies, Celebrity Parents, Celebrity Siblings, and More.