Alastair Stewart is an English journalist and newscaster who formerly presented for ITV News. He joined Southern Television in 1976, then joined ITN in 1980, where he served 3 years with Channel 4 News. The TV personality then went on to become the main newsreader with ITV News for which he is widely known. He is a proud father of four, but not much has been revealed about his parenting.
Considering this, we have put together an interesting list of information about Alastair Stewart's children with the love of his life Sally Ann Jung which might surprise you. So, without further delay, let's get right into the article and see how his children are growing up.
Alastair Stewarts's Daughter Clementine Stewart
Alastair Stewart's daughter, with Sally Ann Jung, Clemmie Stewart, is the eldest child of the family. Working as the Senior Head of Prep Schools at Surbiton High School, she is probably the most mature out of all of Alastair's children. Moreover, she is also the headteacher of the school. Clemmie graduated from the University of Winchester with a degree in BA (Hons) in English and Education Studies. She had previously attended the Bedales School for her education.
TEDxKingstonUponThames also featured her to talk about whether parenting removes grit or not.

Even though she is not as famous as her father, she has definitely been more than successful in her career. She has been a wonderful role model for her brothers to follow. The only bummer is not much about her personal life is known, so we have to wait for her to say something about her life apart from the professional one.
Alastair Stewart's Son Freddie Stewart
As for Freddie's personal life, he is really secretive, like his sister. But even more, he has no presence on social media. The 26-year-old is probably at the peak of his horseriding career, and let's hope we get to see him riding horses as long as we can.
Alastair Stewart's Son Oscar Stewart
Alastair Stewarts's son Oscar Stewart followed right into what his elder brother left and chose horse riding as something he wants to do. After Freddie's run with Spot, Oscar took over him and became his partner. Spot was not only a horse to the family; it was a family member. After his departure, Oscar was the most devastated because the two had shared such a deep connection.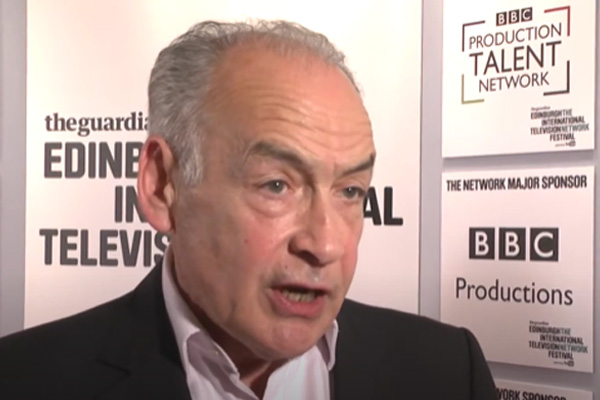 After the tragedy, Oscar still continued riding and is well on his way to becoming a pro. As he learns and adapts to competitive horse riding, we need to continue hoping that Oscar will be a great horseman and inherit the family passion for horse riding. Together, the brothers also run the 'Stewart Brothers Stables' in Winchester, Hampshire.
Alastair Stewart's Son Alexander Stewart
Alexander Stewart is the most secretive sibling out of Alastair Stewart's children. There is little to almost no information available about him. As far as we know, there is a high chance that he is also in the horsing business like his brothers. All of the Stewart siblings are really secretive about their personal life, but Alexander tops the list.
It may be for the children's best that they are pretty much withdrawn from the media. While we wait for all of Alastair Stewart's children to make more appearances in the media, so let's hope we can see them thrive in whatever field they work on.
Name Meaning Of Alastair Stewart's Children
The name Clementine is a word of English origin. The literal meaning of Clementine is Gentle and Merciful.
Freddie is the pet form of the name Frederick. It is taken from the German Fridu, which means peace and ric, which means ruler and power.
Oscar is a masculine name of Irish origin. The general meaning of this name is 'Friend of Deer' or 'Spear of God.'
Alexander is a male name of Greek origin. The literal meaning of the term is 'Defender of the people,' 'Defending men', or 'Protector of men.'
Explore more on eCelebrityBabies and get updates on Celebrity Babies, Celebrity Parents, Celebrity Siblings, and More.