The Saturday Night Live star Amy Poehler was born to a family from completely different career backgrounds. Amy pursued her career in the American Entertainment Industry, and at the moment, she is one of the top comedians in the industry. However, her parents, Eileen Poehler and William Poehler, were school teachers who spent almost half of their career teaching elementary and high school kids.
Here, in this article, get to know almost everything about Amy Poehler's mother, Eileen Poehler, including her career achievements as a teacher and some of her personal facts.
Amy Poehler's Mother, Eileen, Started Her Teaching Career In 1981
As mentioned earlier, Amy Poehler's mother, Eileen Poehler, born Eileen Frances Milmore, was a teacher. Eileen started her teaching career in 1981 as an elementary school teacher at Burlington Elementary School. After seven years, in 1988, she went to teach the high school's alternative education program for high risk, drop-out kids.
Soon after joining as a high school teacher, Amy Poehler's mom, Eileen, decided to continue teaching high school students and quit as an elementary teacher. So, she earned a master's degree in special education and joined Burlington High School as a special education teacher. Eileen continually served in Burlington for over two decades.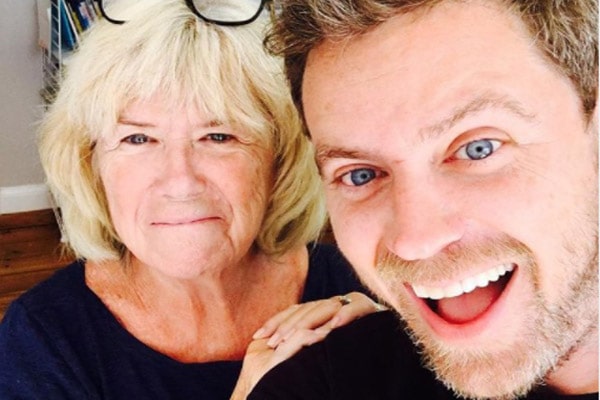 In 2006, with upgrading special education faculty, Eileen got a position of department head. Even though she was a department head, she continued to teach three classes, a computer class, and two English classes. The rest of the time, Eileen devoted it to supervise and evaluate other faculty members and act as the main liaison to parents. In 2007, Amy Poehler's mother even received the Aggarwal Award for Excellence in Teaching.
Currently, the Boston State College graduate, Eileen Poehler, is a retired teacher. She is living a quiet life with her spouse, William Poehler, at her home in Burlington, Massachusetts.
Mother Of Two Kids Including Amy Poehler
Eileen Poehler is a proud mother to two kids, including Amy Poehler. She has a son named Greg Poehler, some years younger than Amy Poehler. Like her eldest daughter, Amy, her son, Greg, is also a famous American Entertainment personality. He is an actor, producer, and comedian popular for several blockbuster films, including the Swedish sitcom Welcome to Sweden. Greg is also a lawyer who specializes in intellectual property.
View this post on Instagram

Amy Poehler's mother, Eileen Poehler, is also a grandmother to five grandchildren. She has two grandsons, Archie Arnett and Abel Arnett, from her daughter, Amy Poehler's marriage with actor Will Arnett. Similarly, Eileen has two more grandsons and one granddaughter from her son, Greg Poehler's marriage with lawyer Charlotta Meder.
ALSO READ: Amy Adam's Mother, Kathryn Adams Is A Bodybuilder
Eileen Poehler Often Visits Her Daughter's Filmsets
Although Eileen Poehler is not in the film industry, she often visits her daughter's film sets. While interviewing with The Wall Street Journal in 2011, Amy Poehler's mom, Eileen, told that she and her husband, William, once went to visit their daughter, Amy, while she was filming Parks and Recreation.
According to Eileen, she was thrilled to hear that every crew member of Park and Rec. liked working with Amy. She loves the way her daughter treats every crew member. Eileen feels proud that her girl, Amy, is still the same loving and caring person as she was in the past.
Besides, Eileen also visits her son Greg's filming locations. Nevertheless, she is living her retired life to her best, enjoying every moment, and being happy to see her kids succeed in their lives.
Explore more on eCelebrityBabies and get updates on Celebrity Babies, Celebrity Parents, Celebrity Siblings, and More.