Will Ferrell, born John William Ferrell, is the son of Betty Kay Overman and Roy Lee Ferrell. Ferrell's mom, Kay, a former teacher, helped him a lot to quench his thirst for entertaining and establishing him in the show business. Will Ferrell's mother, Kay, managed a gift card for him for acting classes at the local playhouse. It gradually helped Will a lot to establish himself in the American Entertainment Industry as an actor, writer, producer, and director.
Well, Will Ferrell's father Roy Lee Ferrell also played some role in his success in the film industry. Here, learn why Roy Lee Ferrell gets credit for his son's success and also his relationship with The Righteous Brothers.
Lee Ferrell Was A Keyboardist
Actor Will Ferrell's father, Roy Lee Ferrell, was an integral part of the American musical duo of Bobby Hatfield and Bill Medley, The Righteous Brothers. Roy Lee toured with the band for almost two decades as a keyboardist and saxophonist. Lee joined the band in 1967, the same year Will Ferrell arrived. Also, Roy Lee worked for Dick Dale and His Del-Tones band for some period.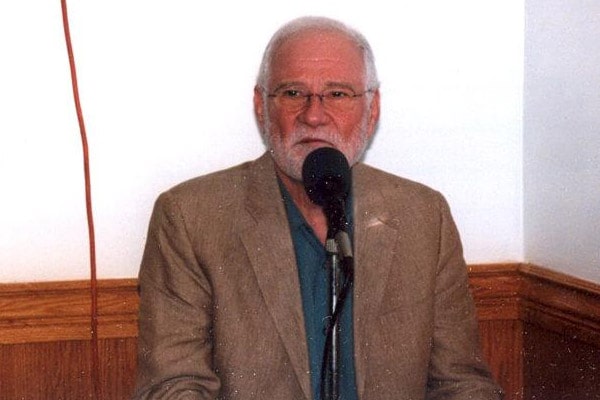 Before joining The Righteous Brothers, Will Ferrell's dad, Roy Lee, used to play piano in a regular, old nightclub to put food on his family's table. He was constantly out of work for some periods of time when a certain club or venue did not need his service. So, Roy Lee also tried his hand as a solo artist.
Will's father, Roy Lee, flew out to Nashville from LA to record an album named 'Hard Times' for a new record label in 1966. He worked on it for a month and was super proud of it. After returning back home, Lee started promoting the album, and it began playing on the radio.
However, later Lee and his family found out that the record label was just set up as a tax evasion front. The record was never published, and all of the album copies sat in a warehouse, undistributed, making Roy devastated. But now you can hear some of the songs from his album 'Hard Times' on YouTube.
Roy's Advice Allowed Will To Gain The Popularity He Has Today
Seeing his father's constant struggle, Will always dreamt of being a businessman and never wanted to be in the Entertainment Industry. However, after getting a big break at Saturday Night Live, Will made a firm decision to continue acting and comedy. When he told this to his father, Roy Lee gave him some outstanding advice that helped him be the performer he is today.
ALSO READ: Jason Tremblay, Father Of Jacob Trembley And A Former Child Actor
In an interview with the Elite Daily magazine, Will said that his dad advised him not to worry so much about being successful and not to worry about quitting or failing. It gave Will the liberty to focus on his career in the film industry. And, without a doubt, Will Ferrell's father's advice worked out pretty well for him. Will Ferrell is a successful and one of the most celebrated entertainment personalities in the present.
Will Ferrell's Dad Divorced His Mom When He Was Eight
The co-founder of the streaming video website 'Funny or Die,' Will Ferrell's father, Roy Lee Ferrell, and mother, Betty Kay Overman, tied their marital knot in 1964. Together they welcomed their son, Will Ferrell, in 1967 and Will Ferrell's brother, Patrick Ferrell, in 1970. Roy and Kay raised their sons together for some years. However, after eleven years of their marital relationship, Will Farrell's parents divorced in 1975.
Will was just eight years old when his mom and dad separated. According to various online sites, the main reason behind Roy and Kay's separation was Roy's line of work. As a musician, Roy Lee's paychecks were never stable. Moreover, he had to stay far from home for months at a time. And eventually, it led Will's parents to go separate ways.
It is not known if Will Ferrell's father, Roy remarried or not after divorcing from Betty Kay. However, he might be living a peaceful and happy retired life at his home in Los Angeles, far from media scrutiny.
Explore more on eCelebrityBabies and get updates on Celebrity Babies, Celebrity Parents, Celebrity Siblings, and More.