Who does not recognize Will Ferrell? The comedian cum actor is widely known as a member of Hollywood's Frat Pack and has been consistent throughout his acting carer. He first gained recognition as the cast member of Saturday Night Live and has only increased his fame ever since. His roles in the mid-2000's truly earned him a part in the Frat Pack.
Well, Ferell has definitely been incredible in his acting but have you ever wondered where his passion for his work comes from? In this article, we will be digging into some personal life of him by having a look at his mother, Betty Kay Overman.
So, without further delay, let's uncover some interesting things about Will Ferrell's mother.
Who Is Will Ferrell's Mother Betty Kay Overman?
Will Ferrell's mother, Betty Kay Overman, was born on October 9, 1940, at Roanoke Rapids, North Carolina, United States. She gave birth to Will when she was twenty-seven years old. Betty was a hard-working woman who worked as a teacher at Old Mill School elementary school and Santa Ana College throughout her career. Will's father, Roy Lee Ferrell Jr., was a musician who played saxophone for the Righteous Brothers. 
As Roy needed to travel a lot, it was up to Betty to raise their kids Will and his younger brother Patrick Ferrell. Betty surely did a splendid job of raising her kids. Will was always inspired by his mother, and he portrayed his mother's passion as well as hard work into his own acting. Nevertheless, Betty has been a key part of Will's success, and she will always have a big part in Will Ferrell's life.
Betty Divorced When Will Was Eight Years Old
Betty and her husband, Roy Lee Ferrell Jr., divorced in 1975 when Will was only eight years old. At the tender age of eight, it must have been really hard for Will to cope with this. But Betty and Roy remained close with each other so that Will and his brother Patrick did not lack proper parenting. We must applaud Betty's hard work, which she put into raising her kids. While being a teacher, which is a tiring job, she managed to pull off excellent parenting.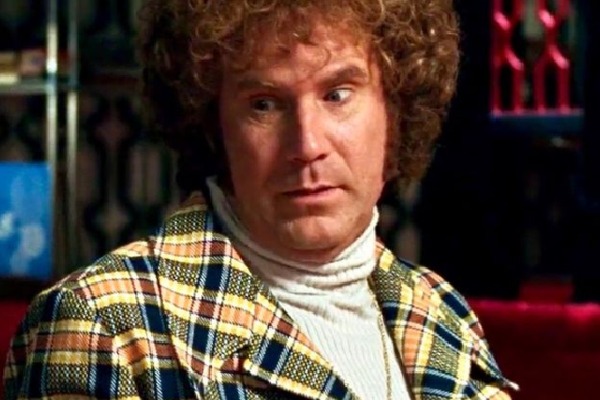 Betty must be really proud that both of her sons are doing great with their lives. Will has had an exceptional career till now, and Patrick must be doing well on his own.
Also Read: Who Was Mindy Kaling's Mother Swati Roysircar?
Will Ferrell Gave His Mother A Special Tribute
On one of his monologues in SNL, Will Ferrell gave his mother a special Mother's day tribute back in 2013. Ferrell announced the love for his mom in a hilarious way by firing shots at TMZ. Will Ferrell's mother even made her appearance on the show.
Will gave a hysterical speech as a tribute to his mom, but as he spoke, the emotions in his words were pretty real. In the end, Will gave his mother a kiss and wished her a happy Mother's day.
Betty Doesn't Appear Much On Public.
Regardless of being the mother of one of the most well-celebrated comedians, Will Ferrell's mother Betty does not appear much in public. Currently, at the age of 80, she resides at her home in comfort. She has probably retired from her work and is living a fine life without having much of a hassle. Betty has already done great things in her life, from being a teacher and sharing wisdom to raising her children into becoming wonderful human beings.
Wherever she is now, let's hope for her amazing health. She deserves all the luxury of a happy living after the sacrifices she made for her family.
Explore more on eCelebrityBabies and get updates on Celebrity Babies, Celebrity Parents, Celebrity Siblings, and More.