Bernard Tyrone Bickerstaff is an American basketball coach and front office executive, currently serving as the Senior Basketball Advisor for the Cleveland Cavaliers. He previously worked as the head coach for the NBA's Seattle SuperSonics, Denver Nuggets, Washington Bullets/Wizards, Charlotte Bobcats, and Los Angeles Lakers.
Bernie has also been an assistant for the Portland Trail Blazers, Chicago Bulls, Los Angeles Lakers, and Cavaliers. He has served in numerous other NBA front-office positions and has been a consultant for the Harlem Globetrotters. His professional topic has always been his major focus of the talk, but today, we present you with some facts about Bernie Bickerstaff's daughter Robin Bickerstaff.
Robin Bickerstaff Is Bernard Bickerstaff's One Of Two Daughters
Out of three children Bernard has with his wife, Eugenia Bickerstaff, Robin is one of two daughters. Robin has two other siblings going by the name J. B. Bickerstaff and Cydni L. Bickerstaff. While Bernie is quite popular for his NBA exploits, his children have remained off the spotlight.
Robin, including her other siblings, rarely makes appearances in the media and is quite secretive about her personal life. She has got a wonderful and understanding father in the form of Bernie. Bernie's excellent balance of work and family has made sure that the children were well raised.
ALSO READ: Lael Williams, Facts About Ingrid Williams' Daughter With Monty Williams
Bernie Bickerstaff's daughter Robin Bickerstaff Works As A Guest Service Representative
Robin Bickerstaff currently works as a guest service representative at Live Nation Entertainment. After trying out a variety of jobs, she started working at the position she is holding now. Her work is full of passion and motivation with an entrepreneurial spirit. Robin's work is very different from her father's, but still, she got all the support she needed from him.
As part of the Guest Services Team, Robin is responsible for providing excellent guest services during all events. Robin's work has been very motivating for everyone else as much as herself. Robin Previously worked as features editor in Faith Filled Family Magazine from 2016 to 2018. She completed her degree in communication from George Washington University-Mou Vernon college before completing a master's from Regent University in Arts in Cinema and television.
Robin Is Also A Life Coach And Freelance Writer
Bernie Bickerstaff's daughter Robin also works as a life coach and a freelance writer. She has held the position for about a decade. As coaching prevails in the family, she must have felt pretty comfortable opting for the job. Robin is available to serve young women in a variety of fields such as Christianity, Life, Etiquette, Dating, Parenting, Marriage, and Homeschooling.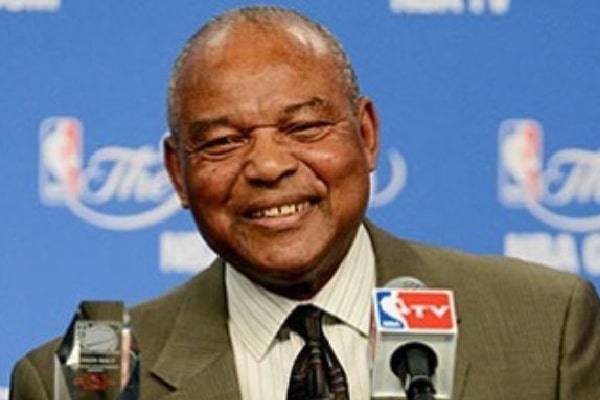 In addition to being a life coach, she is also a freelance writer. She has held the position of freelance writer for more than a decade. As a writer/journalist, she has been featured by New York times, WriterAccess, and many more. Bernie has been incredibly supportive of his daughter and helped her go through all the work pressure and everything.
Name Meaning: Robin Bickerstaff
Robin is a name of German origin. The literal meaning of Robin is the 'Bird' or 'Bright Fame.'
Explore more on eCelebrityBabies and get updates on Celebrity Babies, Celebrity Parents, Celebrity Siblings, and More