As soon as the pandemic began, there was a huge number of celebrities who announced that they were pregnant. After more than nine months into the pandemic, the news about a lot of kids' birth started to surround the social media scene.
From big-time actors like Kevin Hart to celebrated rappers like Nicki Minaj, quite a lot of celebrities gave birth to their children in September of this year. Let's go through some exciting celebrity children who were born in September of this sorrowful year.
Nicki Minaj & Kenneth Petty's Son
Nicki Minaj and her husband Kenneth Petty, welcomed their first child together on Wednesday, Sept. 30. Minaj had announced her pregnancy on Instagram in July with a set of glam snapshots of herself baring the baby bump. Nicki and Kenneth have been married to each other for a year, and they have already gotten their gift in the form of their son.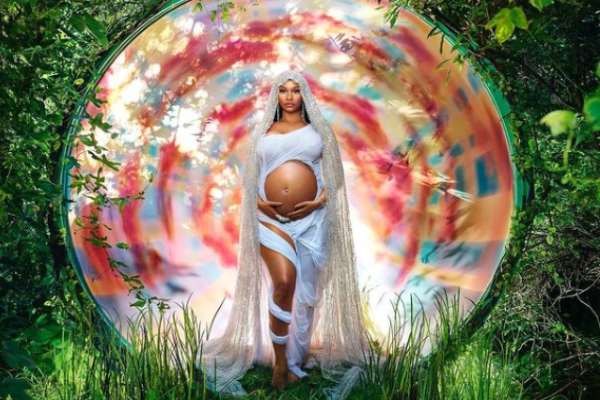 Although Nicki has not publicly shared about her baby boy, a source had confirmed to People about her child being a baby boy. The name of Nicki Minaj's son has not been revealed yet, but we will likely know about him soon enough. Let's hold our horses till then.
Usher's Daughter Sovereign Bo Raymond
Usher and his girlfriend Jenn Goicoechea welcomed their first child together, a baby girl Sovereign Bo Raymond, on Sept. 24. Sovereign is the third child of Usher, the other two being Naviyd Ely and Usher V with his ex-wife Tameka Foster. Usher announced on Instagram that he was feeling blessed after the arrival of his baby girl.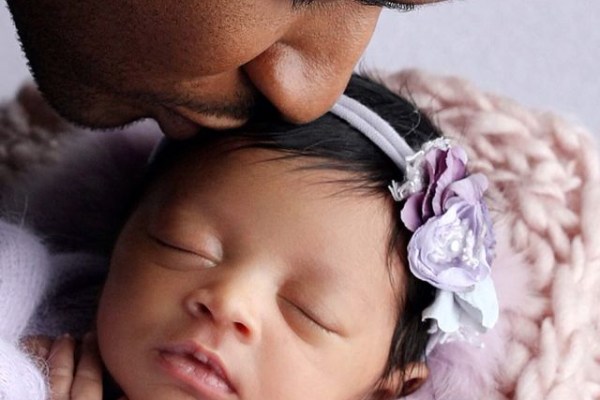 According to sources such as the People, Usher and Jenn were overjoyed after birth. Not only them but Sovereign's big brothers were also happy and excited. She is destined to get all the love and nourishment she deserves without a doubt.
Kevin Hart's Daughter Kaori Mai
Kevin Hart and his wife Eniko Parrish welcomed the couple's second child together, a baby girl named Kaori Mai Hart, on September 29. After the baby's birth, Eniko let the fans know about her through Instagram. Eniko and Kevin were blessed, thankful, and grateful after birth. She even added that she felt a little bit of heaven was sent down to earth, which in itself is a beautiful feeling one could feel.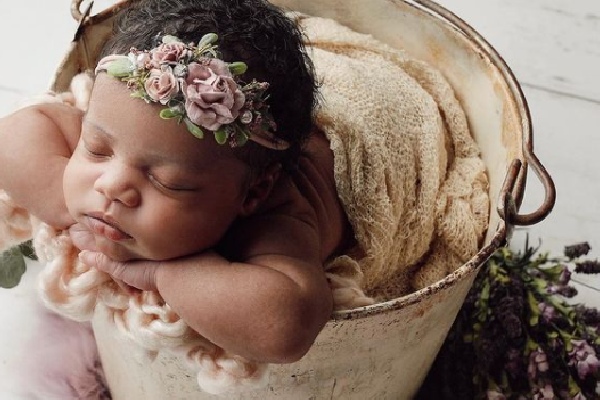 The Comedy star and his wife's new baby joins three big siblings: brothers Kenzo Kash Hart and Hendrix Hart, plus sister Heaven Hart. Furthermore, Kaori is destined to have a wonderful time with her older siblings, and we will be getting some wholesome moments between them for sure.
ALSO READ: 7 Celebrity Children Who Have Birthdays In September
Breeda Wool's Daughter
The 'UnREAL' actress Breeda Wool and her partner, Matt Friedman, became proud parents of their daughter in September. The couple had revealed the birth of their child through Instagram on Sept 14. Breeda is now also a proud mother while being a wonderful actress.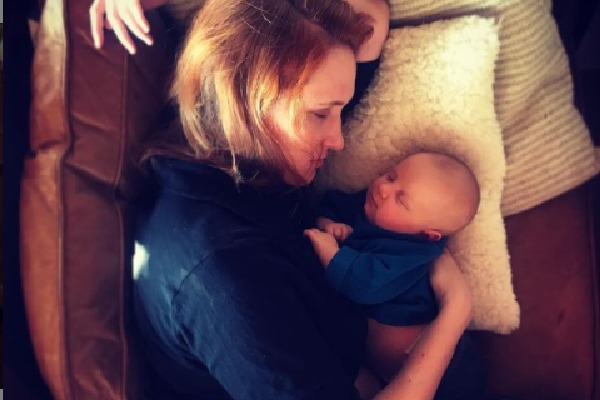 Breeda shared a wholesome picture of the new parents gazing lovingly at the newborn. She had previously revealed that she and Friedman were expecting their first child together. Although Breeda's daughter's name has not been revealed yet, we can expect her to drop it soon.
Gigi Hadid & Zayn Malik's Daughter
One of the most hyped kids of 2020 was probably Zayn Malik and Gigi Hadid's daughter. The supermodel and former One Direction member announced their first child together on September 23. Malik posted a tweet after the birth citing she was healthy and beautiful.
View this post on Instagram

The amount of fan following they have together is mind-boggling on its own, and the thought of them having a child together blew people's minds. Zayn was filled with emotion after birth and mentioned:
"To try put into words how I am feeling right now would be an impossible task, The love I feel for this tiny human is beyond my understanding. Grateful to know her, proud to call her mine, & thankful for the life we will have together."
Gigi also mentioned the amount of excitement she felt after becoming a mother while also remaining a supermodel. Moreover, she had previously shared some of her photos during her pregnancy, which was visually breathtaking.
Meghan McCain's Daughter Liberty Sage
Meghan McCain and Ben Domenech's little girl has finally arrived. 'The View 'co-host gave birth to her daughter Liberty Sage McCain Domenech on Sept. 28. According to People Magazine, Meghan and her daughter were both happy and healthy after birth.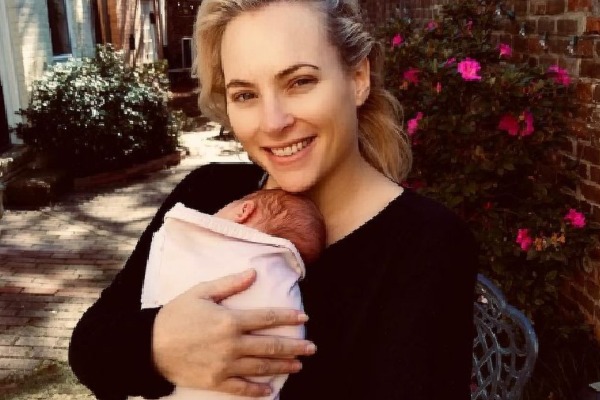 Just two weeks before, McCain had given her fans an update on her pregnancy by sharing her due date. She had posted on Sept. 18 that she will give birth to her child in about 2.5 weeks, which came sooner than expected. Furthermore, Meghan and Ben were on cloud nine after birth and could not even express their feelings properly.
Hafþór Júlíus Björnsson & Kelsey Henson's Son Stormur Magni Hafþórsson
Known for his role as Gregor "The Mountain" Clegane on the Emmy-winning HBO series Game of Thrones, Hafþór Júlíus Björnsson and his wife Kelsey Henson welcomed their first child together, a baby boy Stormur Magni Hafþórsson, on Sept. 26.  The couple announced this on Instagram the same day.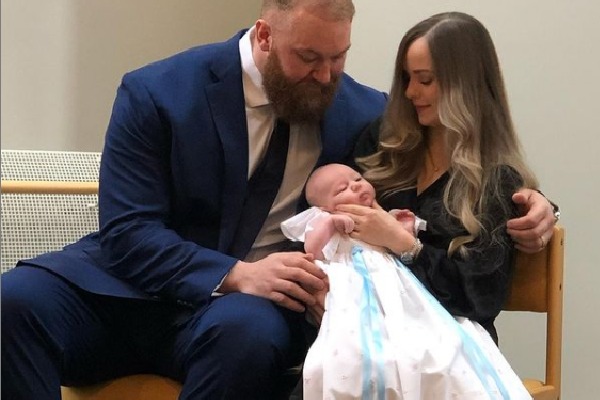 Björnsson's baby boy was measured 3530 grams and 52 cm at birth. Baby's mother, Hensen, shared on Instagram that it was the most powerful, life-changing, and empowering thing she had ever done in her entire life. Moreover, the Mountain is also father to daughter Theresa Líf, whom he shares with his ex-girlfriend Thelma Björk Steinmann.
Explore more on eCelebrityBabies and get updates on Celebrity Babies, Celebrity Parents, Celebrity Siblings, and More