The American version of the mockumentary sitcom The Office is widely regarded as one of the best TV series ever made. While there are obviously a lot of people who regard the British counterpart to be better, for today let's stick to the American version. The series had some breakout stars who went on to become big names in the industry later on.
From established actors like Steve Carell to strugglers like John Krasinski, this unorthodox series had a houseful of talented actors. Some of the popular names of the series did not always look the same as they look when older, so why don't we take a look at some names who looked totally different when they were younger.
John Krasinski
American actor and writer, John Krasinski was born to nurse Mary Claire and internist Ronald Krasinski. John went to Brown University to study English and graduated in 2001 as an honors student. He already had his mindset of getting into acting and convinced his parents to go to New York and do acting. John as we see today did not always look the same. In fact, he was a lot thinner back when he was young.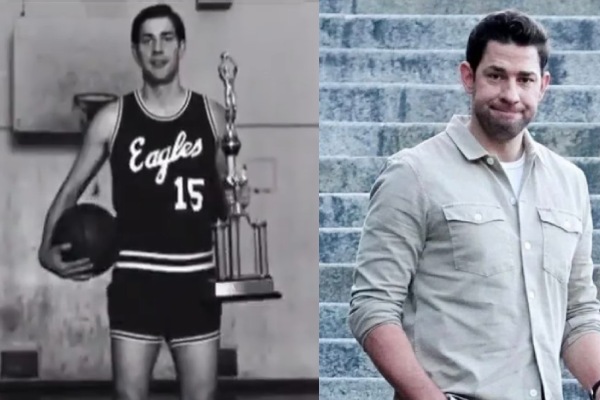 John had to struggle a lot doing minor roles before he grabbed his most iconic role as Jim Halpert on the NBC sitcom The Office. The TV series had a big impact on John's career. John is now one of the most influential actors and has become a household name for everybody.
Jenna Fischer
Jenna Fischer was bon on March 7, 1974, to her parents, mother Anne Miller, a history teacher; her father, James E. Fischer, an engineer. Jenna started performing at the age of six when she participated in an acting workshop taught by her mother at Henry School in St. Louis, a workshop also attended by actor Sean Gunn, whom she grew up with. She has really changed a lot since she was young and looks much more mature now.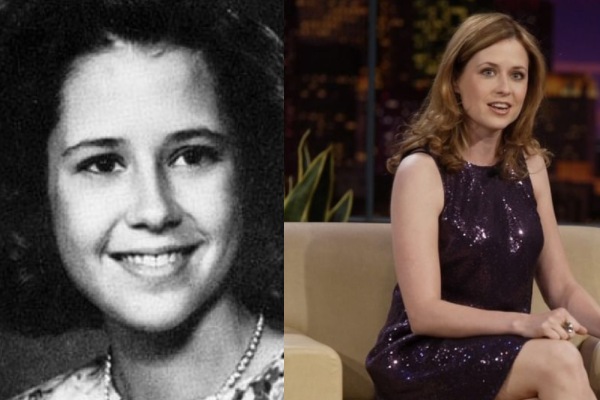 Jenna had humble roots from the very beginning which led to her success. Fans really loved her on-screen chemistry with John in The Office which was in fact perfect chemistry.
B. J. Novak
B. J. Novak was born on July 31, 1979, to parents Linda Manaly and author William Novak. Novak graduated from Harvard University with a major in English and Spanish literature. He had previously attended the Newton South High School with future co-star John Krasinski. Novak used to edit one of the school newspapers called, The Lion's Roar and co-wrote a satirical play with John. Like every other actor in this list, B. J. Novak also looks quite different from what he used to look.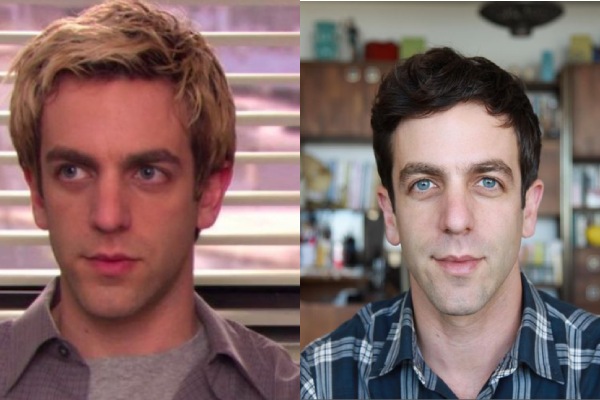 B. J. was into writing from a young age as his father is also an author. The writer cum actor has now gathered quite a lot of success thanks to his excellent ability to adapt and overcome.
Steve Carell
Comic actor Steve Carell was born on August 16, 1962, to parents, Edwin A. Carell, an electrical engineer, and mother, Harriet Theresa Koch, a psychiatric nurse. Steve had an affinity towards sport during his early days and was a goalie on the school's Big Red hockey team. He started his acting career in theatre after quitting his job as a USPS mail carrier in Littleton, Massachusetts. Although. Steve still maintains his facial similarities from his younger days he looks quite different now.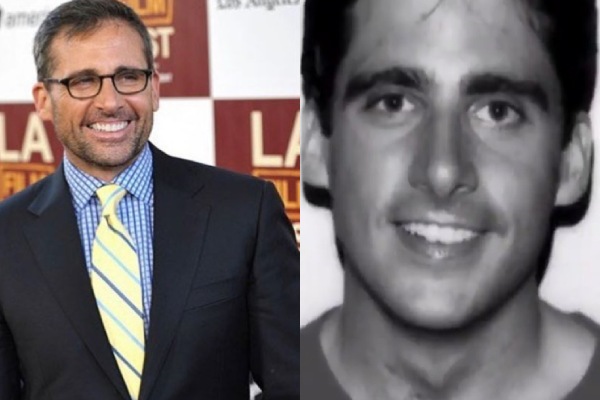 Carell started out through quite a lot of struggle and did not gain that much attention till The Dana Carvey Show. He has since gained quite a lot of popularity while some fans even claim him as a king of comedic roles. Steve sure is a mastermind when it comes to portraying a comedic role. 
ALSO READ: Celebrity Children Who Were Born In September
Brian Baumgartner
Brian Baumgartner was born on November 29, 1972, in Atlanta, Georgia. He attended the Holy Innocents' Episcopal School before attending and graduating from The Westminster Schools in 1991, one year before his co-star Ed Helms graduated. Brian later went to Northwestern University's National High School Institute where he focused on theater and later attended Southern Methodist University where he graduated with a major in theater. Brian is probably the most identical-looking actor on this list.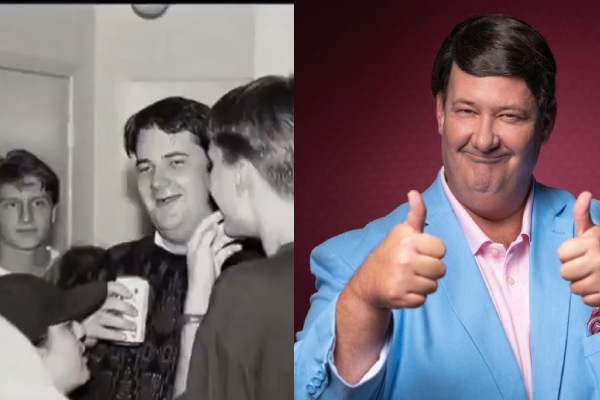 Brian started acting through theater and later grabbed his iconic role as Kevin Malone in The Office which has literally revolutionized his career in acting. The 49-year-old is still one of the best in the business and is not planning to retire any time soon.
Rainn Welson
Rainn Welson was born on January 20, 1966, to parents Shay Cooper(a yoga teacher and actress) and Robert G. Wilson (a business consultant, artist, and a novelist). With both of his parents in the entertainment industry, it was almost certain he would be inspired to get into it too. Rainn like every other on this list looks quite a lot different from what he used to.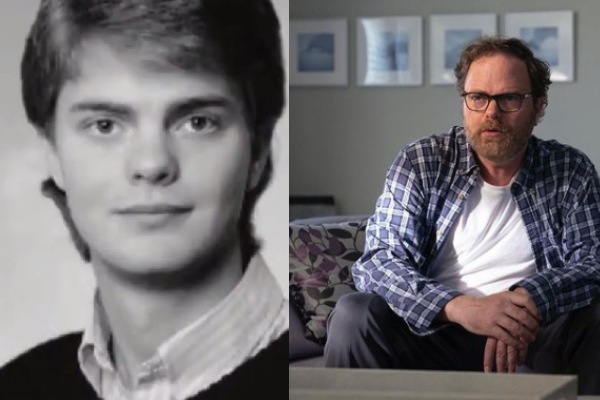 Rainn has been in the acting industry for almost three decades but it was not until his role as Dwight Schrute on The Office that he gained major fame. The actor is still going as strong as he should, by warming the hearts of his audience with his acting and comedy.
Phyllis Smith
Phyllis Smith was born on July 10, 1951, in The Hill, a neighborhood of St. Louis, Missouri. She graduated from the University of Missouri–St. Louis in 1972 with a degree in elementary education but decided to work as a dancer and cheerleader for St. Louis Cardinals football team. Smith was forced to quit her job due to a knee injury which later turned out to be for the best. Phyllis is probably the one who looks the most different among her counterparts.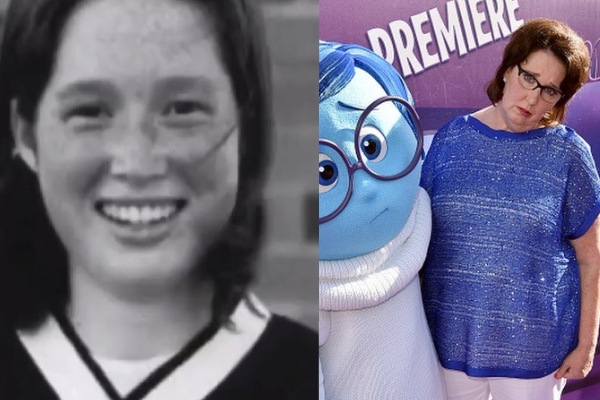 Smith worked in Hollywood, California, as an actress and in casting, which got her a role in The Office as a casting associate, and later it turned into an actual role in the show. Phyllis has since played various roles from acting to voice acting which has made her a well-known name in the industry. 
Explore more on eCelebrityBabies and get updates on Celebrity Babies, Celebrity Parents, Celebrity Siblings, and More