There are numerous celebrity families in the Entertainment industry, and beyond we are familiar with like McCarthys, Jones, and Roberts. But there are still some celebrities who have family ties, but many might not know about it. You might or might not know that even Angelina Jolie and Hillary Clinton are related. They are cousins but twice removed.
Like Jolie and Clinton, many other high-profile in-laws, superstar siblings, father-son actors, and even royal siblings are kept away from public notice. Here, discover some of our top seven big names who are nearest and dearest. So, get ready to be mind blown by these public figures with familial connections ahead.
Dakota Johnson And Melanie Griffith
Here comes the first beautiful bunch, Melanie Griffith and Dakota Johnson. Almost no one is unknown about the charming and talented actress, Melanie Griffith, famous for her role in the film Working Girl. Many might be unaware that she is the mother of the Fifty Shades of Grey trilogy's actress Dakota Johnson.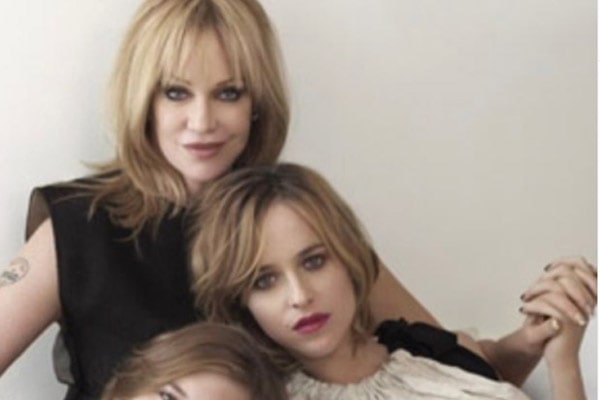 Moreover, Melanie's ex-husband and Dakota's dad, Don Johnson, is a celebrity too. Don performed in the 1980s hit TV series Miami Vice in the role of Sonny Crockett. Surprisingly, Dakota Johnson's grandmother and Melanie Griffith's mom, Tippi Hedren, was also an actress known for her performance in Alfred Hitchcock's masterpiece, The Birds.
So, now you might have been clear that the superstars Dakota Johnson and Melanie Griffith are a mother-daughter duo. And, they are from a celebrity family.
Barbra Streisand and Josh Brolin
Other names on our list are Josh Brolin and Barbra Streisand. After separating from Elliott Gould, Barbra Streisand married Josh Brolin's father, James Brolin, in 1998. Since then, Barbra became the step-mother of Josh Brolin.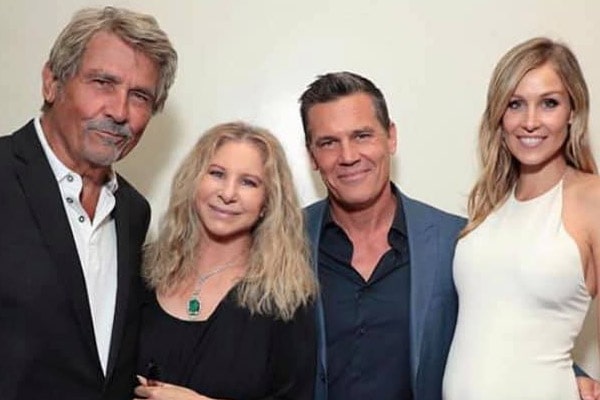 Both mother-son duo, Barbra, and Josh are a big celeb in their own right. Streisand is one of the acclaimed American entertainment personalities. She is famous for being a successful actress, singer, and director. Barbra is the winner of various awards, including Emmy, Grammy, Tony, and Oscar Award for her contribution in multiple fields of entertainment.
Like Barbra, her step-son, Josh Brolin, also gained fame in the Hollywood industry as an actor. Josh is best known for his act in the hit films No Country For Old Men and Avengers: Endgame in the role of popular Marvel Character, Thanos. 
Jason Momoa and Zoë Kravitz
We bet you haven't forgotten the 2018 hit movie, Aquaman and the title character or Arthur Curry. He has superhuman strength and an ability to control the tides, swim at supersonic speeds, and communicate with sea creatures. Yes, we are talking about Jason Momoa, the Aquaman. Probably, one of the sexiest men in the universe, Jason is the step-father of handsome Zoe Kravitz, star of HBO's smash series Big Little Lies.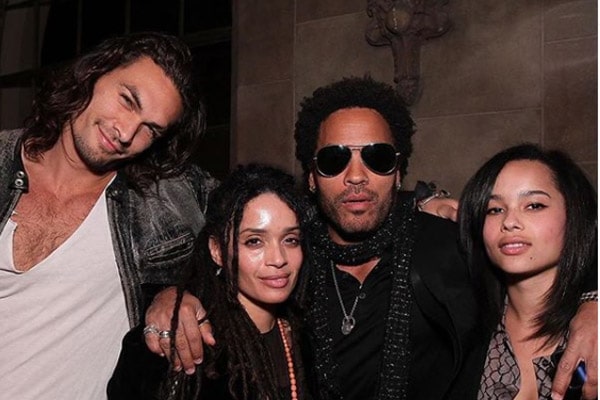 Zoe Kravitz's mother, Lisa Bonet, who is also an American actress and activist, married Jason in 2017, making him step-dad to Zoe. Zoe Kravitz's father is Lisa Bonet's ex-husband, multi-genre artist Lenny Kravitz.
Julia Roberts and Emma Roberts
Let's introduce the world's coolest aunt! Actress Julia Roberts is the proud aunt of the American Horror Story actress Emma Roberts. Emma is the daughter of Julia Robert's brother, Eric Robert. If you want any proof, then scroll through the Instagram of Julia. The Pretty Woman star has shared a couple of photos on her Instagram, enjoying their family reunions. And, here is one of them.
View this post on Instagram

The Roberts girls have an extremely close relationship. The Oscar Award winner, Julia, would often take her niece to her movie sets. Being on her celebrity aunt's film sets inspired Emma to be an actress herself from an early age. To date, Emma Roberts has worked with numerous other celebrities like Penelope Cruz and Johnny Depp.
Emily Blunt and Stanley Tucci
The British-American actress Emily Blunt and the American entertainment personality Stanley Tucci are not just co-workers. They are in-laws too.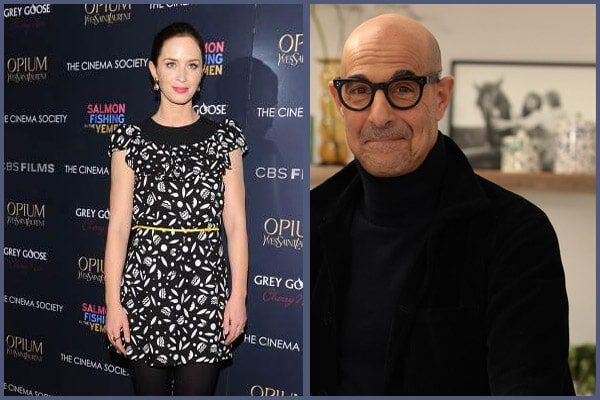 Tucci walked down the aisle with Emily Blunt's sister, Felicity Blunt, in 2012. So, Stanley Tucci is Emily Blunt's brother-in-law. As Blunt is married to actor John Krasinski, Tucci is the brother-in-law of Krasinski too.
The superstars Blunt and Tucci both performed together in the 2006 comedy The Devil Wears Prada. And both give credit to the movie for their more robust and long-lasting relationship.
Jonah Hill and Beanie Feldstein
Superbad actor Jonah Hill and Booksmart star Beanie Feldstein's identical face says it all. Both public figures have the same genes running in their veins as they are brother and sister. Jonah and Beanie are children of tour accountant Richard Feldstein and Costume designer Sharon Lyn Chalkin.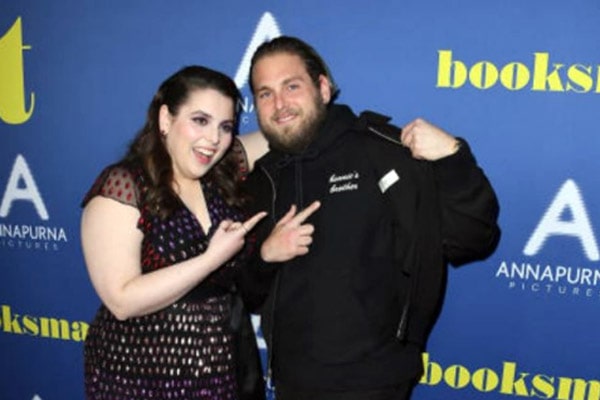 Need more proof? Jonah Hill has a tattoo of his sibling, Beanie's name on his forearm. He inked his sister's name to celebrate her Broadway debut in the production of Hello, Dolly! as nothing says love quite like permanent ink.
Jason Sudeikis and George Wendt
Funny men Jason Sudeikis and George Wendt have more in common than comedy. We're the Millers and Horrible Bosses star Jason is the nephew of George Wendt. He is the son of George Wendt's sister, Kathryn Sudeikis. Jason and his uncle have shared a lot of memories together. Watch him revealing one of his fondest memory with his uncle, George in the video below.

The celebrity uncle-nephew duo, Jason and George share a great bond. In an interview with the Playboy magazine, Sudeikis said that his uncle, George, has always been very encouraging. He added although there was no Tuesday With Morrie kind of bonding between him and his uncle, George was an excellent example that being an artist was a feasible option.
The list goes on. Many more celebrity cousins like Jenny McCarthy and Melissa McCarthy, Nicolas Cage and Sofia Coppola, superstar step-sisters like Beyonce and Bianca Lawson, and more are related. But for now, these are our top seven celebrities who are linked.
Explore more on eCelebrityBabies and get updates on Celebrity Babies, Celebrity Parents, Celebrity Siblings, and More.