Parenting is not an easy job. You have to set some individual rules and regulations to raise your little ones. Just like two children, mom and dad aren't the same either. Different people, including celebrities, raise their kids in different ways. Some let their children so free, while some parents are so strict and bind their kids under specific rules and regulations.
Many famous figures may simply give their children a lavish lifestyle, while some have weird rules when it comes to raising their youngsters. From quirky to extraordinary, here are some top five parenting tips from celebrity parents. Let's start with former Facts of Life star Lisa Whelchel's advice of Hot Saucing your child as a punishment.
Hot Sauce Your Kid's Tongue To Discipline Them
The American actress famed as a Mouseketeer on The New Mickey Mouse Club, Lisa Whelchel is a mother to three kids, two daughters and a son. She has strange advice to other parents to keep their kids disciplined—she advises to douse the kids' tongue with hot sauce as a punishment for their wrongdoing.
Oh, just my daughter and son hanging out in a hammock looking like they belong in a "Live Your Best Life Here" article. pic.twitter.com/TZ7j2YIfs1

— Lisa Whelchel (@LisaWhelchel) December 2, 2018

According to Whelchel, the spiciness sting, and the memory stays with the little ones so that the next time they control themselves from committing the same mistake again. This disciplinary method falls under child abuse and more likely to make your child afraid of you than any other thing. However, as per Lisa Whelchel, it must sometimes be done to control your kids' behavior.
Keep No Secrets From Your Kids
Here come another parenting tips from the former Hollywood couple, previously known as Brangelina. In an interview with Extra magazine, Brad Pitt said that they have a policy in their family, and it's no secrets at all. There is an age of grasping, and every person should present their secrecy in an age-appropriate way.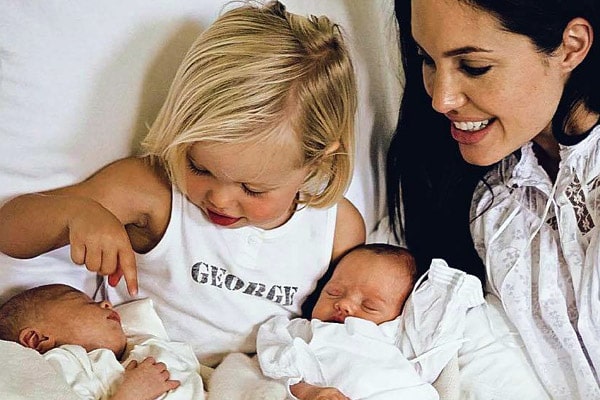 However, Brad Pitt and Angelina Jolie want everything to be on the table. Their children can ask them any questions. Although this sounds great in theory, it might not make sense in most of the situations practically. Some children might be too young to be overburdened with adult worries. That's why sometimes it's smarter to tell just a little part of the story instead of the whole messy truth.
Encourage Your Kids To Experiment With Drugs
This tip sounds quite weirder. While most mothers and fathers are pretty zealous about the no-drugs-in-the-house rule, it's different with Baywatch babe Pamela Anderson. Anderson was not quite strict regarding drugs when it came to her sons with ex-husband Tommy Lee.

Anderson shared a post on her website, wanting her sons to try out illicit substances but safely. Pamela Anderson talked about wanting her kids to drink and experiment with drugs in moderation, find true love, and practice safe sex. So, it is Pamela Anderson's parenting style, and it's on other parents to decide if they also feel free to let their kids experiment on drugs too.
Take A Bath Together
Undoubtedly, every mom and dad might have bathed with their infants as it is the simplest and fastest way to clean a kid who hates bath time. The American actress and the founder of Goop Company, Gwyneth Paltrow, is a mother of two. She supports the idea of bathing with the kids too often.
View this post on Instagram

In an interview with Harper's Bazaar in 2012, Paltrow said that she used to get into the tub together with them during her kids' early childhood.
Besides taking a bath together with kids, Gwyneth Paltrow has another parenting tip. She wants her children to be bilingual. So, to reach her goal, she let her little ones watch TV in Spanish and French instead of English.
No Nannies Or Babysitters
Many celebrities, including Mayim Bialik, are famous for their extreme support of attachment parenting. It involves being a full-time mommy and ultimately never hiring nannies or babysitters. According to Big Bang Theory star Mayim Bialik, she chose not to hire babysitters for her kids, not because she think she is better than anyone else. Still, it is her personal decision to be the caregiver for her kids.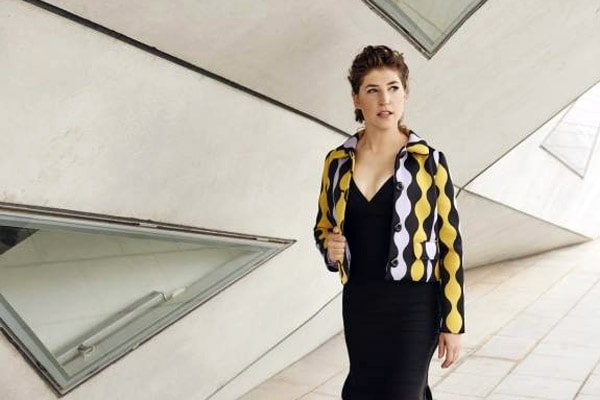 Bialik feels babysitting the youngsters by their mom is best for every child. To a mother, nothing is more significant than being with their kids. However, the caring mother of two, Mayim Bialik, also admits that a full-time mom does not sleep as much as they should and cannot reach a social life outside of their kids.
So, these are our top five parenting tips from celebrity parents, from weird to excellent. We hope you will be applying some of these bizarre and eye-brow raising celebrity parenting tips in your life too.
Explore more on eCelebrityBabies and get updates on Celebrity Babies, Celebrity Parents, Celebrity Siblings, and More.