If you are familiar with the Baldwin family, you must have heard the name of Alec Baldwin. The 62-year-old actor is known for some of the iconic roles in the film industry.
Alec's most memorable roles include 'The Getaway,' 'Beetlejuice,' and 'The Aviator.' He became an acting sensation in the old era of movies, and a lot of that success came due to Alec Baldwin's father, Late Alexander Baldwin Jr., who played a vital role as his mentor and guide.
People often overlook Alexander's role in Alec's success, but today, we are presenting you with some interesting facts about him, which will show how great of a father he was.
Alexander Baldwin Was A Public School Teacher
Alec Baldwin's father worked as a public school teacher for 28 years. He was a Social Studies teacher at Massapequa High School, where he established himself as a respected figure. According to HuffPost, Alexander was often featured as honorary in the school yearbook, which was usually dedicated to retired or dead employees.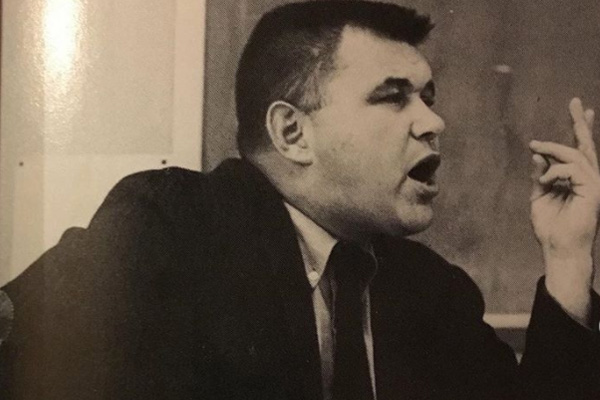 Alexander Jr. was not only limited to academic teaching; he was also the football coach and leader of the scout troop. Moreover, he was also the school's rifle team coach and led the team to win twice in the New York State Public High School Athletic Association state riflery championship. From this, one thing is sure that Alexander Baldwin was a multitalented genius, which also reflects in his offsprings.
Alec Baldwin's Father Was A Marine
After completing his education from Boys High School in Brooklyn and Syracuse University, Alexander Baldwin joined the United States Marine Corps. He was an expert marksman in riflery, which also explains his phenomenal time as a rifle coach. His riflery was well regarded among his colleagues, which made him a charismatic individual.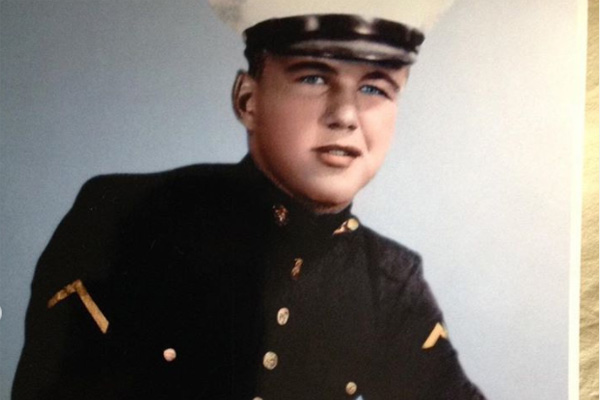 While Alexander was an excellent marine, his time with them fell short after he was honorably discharged. It was for medical reasons after being shot, accidentally, during rifle instruction on Parris Island.
He Was A College Drop Out
You may wonder how Alexander Baldwin can be a college drop out after we just mentioned him graduating from Syracuse University. But worry not, the multi-talented maestro had joined the law school in Syracuse after returning back from the marines, which he eventually dropped and moved to Massapequa. At Massapequa, he eventually settled and began his 28-year-long teaching career.
Father Of Six
Well, who is not acquainted with the famous Baldwin family? Be it Alec Baldwin, himself, or his younger siblings consisting of three brothers- Daniel Baldwin, William Baldwin, and Stephen Baldwin– and two sisters- Elizabeth Baldwin Keuchler and Jane Ann Baldwin Sasso, you will probably recognize one of these famous Baldwin siblings. Now, imagine raising all of these big-timers under one single roof. Alexander Baldwin was the only man who could ever accomplish this.
As a father and husband of Carol M. Baldwin, Alexander was strict and uncompromised, which ultimately helped shape all the wonderful children he had. Alec Baldwin even mentioned that his father was more selfless and thoughtful than anyone he has known throughout his life. This just shows how great of a father he was.
Alexander Baldwin Died An Untimely Death
Even if you are as accomplished and muli-dimensional as Alec Baldwin's father, Alexander, you can not escape death. The social mastermind had suffered from Lymph cancer before eventually leaving this world at the age of 55 on April 15th, 1983. Doctors later revealed that the lead dust from the unventilated rifle range might have been the primary reason for his disease. It's a tragic irony that he survived a bullet as a marine but died because of bullets years after.
View this post on Instagram

After his death, it left a huge void in his children's growth. Alec even mentioned that he used to seek guidance from different people but never found someone like his father. Even after death, his legacy was something all of the Baldwins were proud of. He established the foundation for all of the Baldwin siblings, who later made their family name known worldwide.
Explore more on eCelebrityBabies and get updates on Celebrity Babies, Celebrity Parents, Celebrity Siblings, and More.