Larry Bird is a name that needs no introduction. The basketball legend has engraved his name in the history books of basketball. Larry ended his basketball career as a player in 1993 after winning three NBA titles with his team Boston Celtics. Larry's phenomenal career made him regarded as one of the greatest players to have ever played the game. Overall he was a basketball genius.
Larry's basketball exploits would always be his main source of recognition. But his personal life is also nothing short of controversies. He has married twice and has three children. One of his children who is in the headlines of these controversies is his son Connor Bird, so without further ado, let's go through some interesting facts about him that may leave your jaw open.
Connor Bird Has Two Siblings
Larry Bird was married to his first wife, Janet Condra, for just a year. The couple's irreconcilable differences for each other made them divorce in 1976. Janet and Larry only had a daughter together named Corrie Bird, who was born after their divorce. Larry married his second wife, Dinah Mattingly, after quite some time from his divorce in 1989. Together the couple is parents to two adopted children Mariah Bird and Connor Bird.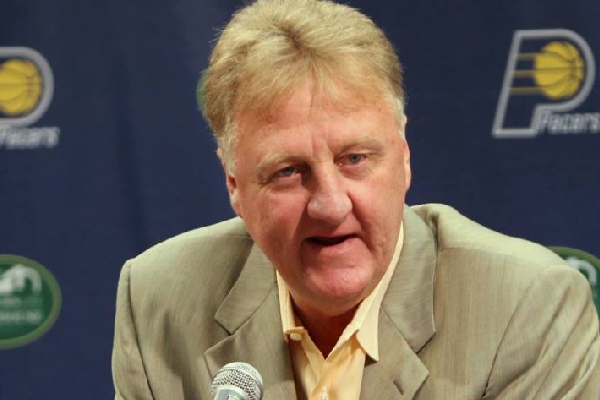 Mariah and Corrie are Connor's only siblings. Although the relationship between the Bird siblings hasn't been revealed yet, we can speculate totally as they all are very secretive about their personal life. However, Connor has been making an appearance in the media in quite a few instances, but he has not revealed the dynamics of his relationship with his siblings. Let's hope we will hear more from these siblings in the future.
Connor Bird Was Arrested For Attacking His Girlfriend
Larry Bird's son Connor Bird made headlines back in 2013 when he was arrested for attacking his girlfriend. Connor allegedly attacked his girlfriend with a cell phone, which hit her wrist after an argument. Moreover, he also tried to run over her with a car in the parking lot of Indiana University. He was charged with multiple charges, including the possession of marijuana ad intimidating his girlfriend with a deadly weapon.
Connor Bird had also shown behavioral issues in the past as he was also arrested in 2018 for underage drinking and disorderly conduct. Connor's misconduct surely hampered his father's image a lot. Larry must have felt deeply distressed that his son would go and do something like that. There has not been any reported misconduct from Connor since then so, let's hope the 28-year-old got clean and is living a free life.
ALSO READ: Thomas Scott, Facts About Byron Scott's Son Who Is Already Married
Larry Bird's Son, Connor Bird, Wants To Make A Name For Himself
Connor is more than often known as Larry Bird's son but as evident by his Instagram account; he wants to change that. His insta bio features a statement from him citing, " I wanna be remembered for being my self and creating my own legacy, not as Larry Bird's son." We can not say for sure if this is an official page run by Connor himself, but the execution of the profile seems a bit 'Connoristic' to be totally untrue.
Connor's presence in the media is minuscule compared to his father, so there is hardly any info about him to know what he might be doing now. Let's hope he will soon come out in the media and clear all of our doubts regarding his controversial life.
Name Meaning: Connor Bird
The name 'Connor' is derived from the Irish word 'Conchobhar,' and it means 'lover of hounds' or 'lover of wolves.'
Explore more on eCelebrityBabies and get updates on Celebrity Babies, Celebrity Parents, Celebrity Siblings, and More.