Ingrid Williams, the late wife of the Oklahoma City Thunder associate head coach, Monty Williams was a mother to five kids. She departed from this world after being in a car accident while she was on the way home, at the age of 44 in 2016. Ingrid married the player turned coach, Monty Williams in 1995. They were enjoying their happily married life with their children till Ingrid's last breathe.
It has been four years since Ingrid Williams left this physical world, but she is still alive in the heart of her children and Monty Williams. Here, in this article, get to know some facts on late Ingrid Williams' son, Micah Williams.
Youngest Child Of Ingrid Williams With Monty Williams
Aforementioned, Ingrid Williams left her five kids with the former Pelicans coach Monty Williams. Among the five kids of Ingrid, Micah Williams is her youngest child. Ingrid was eight months pregnant with Micah when Monty got a head coach's job in New Orleans Hornets in 2010. According to sources, Ingrid Williams' son, Micah, fought for his life during delivery and hardly regained his life to normal. However, Williams' family is mute about the complications surrounding his birth to date.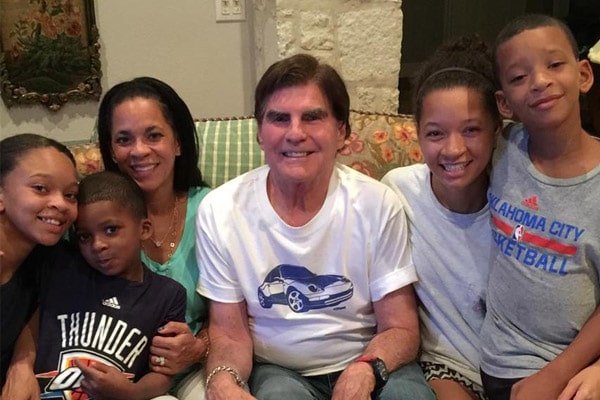 Micah Williams has four elder siblings. He has three beautiful and supporting sisters; Lael Williams, Janna Williams, and Faith Williams. Similarly, Micah is the younger brother to Ingrid Williams' other son with Monty Williams, named Elijah Williams.
The ten-year-old son of Ingrid Williams and Monty Williams, Micah Williams has a great bonding with his elder siblings. Each of the big sisters and brother of Micah are very supportive of him and always makes sure that he never feels his mother's absence.
Was With His Mom At The Time Of Her Accident
On 6 February 2016, when Micah Williams' mother, Ingrid Williams involved in a car accident, Micah and his sisters, Faith and Janna, were there in the car with her. According to police, around 8 p.m., Micah's mom was driving north on a four-lane road in downtown Oklahoma City in their SUV. Unfortunately, a sedan drove by a 52-year-old woman named Susannah Donaldson hit their car.
ALSO READ: Alexa Vogel, Facts About Frank Vogel's Daughter With Wife Jenifer Vogel
Donaldson and her dog died at the scene, whereas Micah, his sisters, and mother were rushed to the hospital. Fortunately, Micah and his sisters survived and did not get any life-threatening injuries. For a while, Williams' family thought Ingrid might survive too. However, on 7 February, she passed away.
Doing His Best To Cope Without His Mother
After the sudden demise of Ingrid, Monty and their children's life changed a lot. For some weeks after Ingrid's death, Micah and his brother, Elijah, passed the stomach flu back and forth. It was very hard for their dad, Monty, to handle and take care of them. However, Monty had promised his kids nothing in their day-to-day lives would change. So, he sacrificed a lot of his sleep and free hours to take care of Micah and his siblings in Ingrid's absence.
Currently, Micah's sisters are all grown up and can take care of themselves and him. Moreover, their father, Monty, also learned to move on and hence remarried a woman named Lisa Keeth. Micah's step-mom, Keeth, must be providing him all the motherly love and care, which he lacked after the death of his biological mom.
Probably, it was hard for Micah to accept his new life without his mother, Ingrid. But, we hope he is living a happy life in the present with his father, sisters, and new mom.
Name Meaning: Micah Williams
The boy name Micah is of Hebrew origin. It's meaning is Who Is Like God?
Explore more on eCelebrityBabies and get updates on Celebrity Babies, Celebrity Parents, Celebrity Siblings, and More.