Anson Mount is one of the most celebrated and loved actors in the American Film Industry. He is famous for his role as Cullen Bohannon in the AMC western TV drama series Hell on Wheels. Also, Mount is popular for portraying Jim Steele's character on the NBC series Conviction. Other various films starred by Anson Mount include Marvel's Inhumans, Star Trek: Discovery, Crossroads, and many more.
Almost every people well-updated with the American Film Industry know the professional life of Anson Mount. However, only a few are familiar with his personal life. So, here, get to know about this handsome actor, Anson Mount's children, and other personal facts.
Anson Mount Is Married To Darah Trang
The dashing performer Anson Mount took the wedding vows with a visual artist, Darah Trang, on 20 February 2018. According to various online sources, Anson Adam Mount II's son, Anson Mount, proposed Trang with an engagement ring seven months before their marriage on 8 July 2017.
Anson met his future wife, Darah Trang, in September 2011. Though the pair were worlds apart, Mount asked Trang out, and everything is a mystery. They dated for almost six years before planning to share the wedding vows.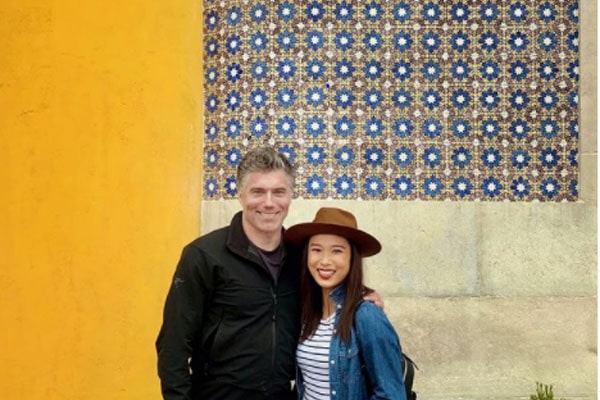 Anson Mount's wife, Darah Trang, is a daughter of a Vietnamese couple. Her parents migrated to Canada while there was a war in Vietnam. Later, after completing her education at Alberta College of Art, Darah Trang moved to the United States for her further study, where she met her future husband, Anson Mount.
Before dating Trang, Anson reportedly dated numerous celebrity figures, including Britney Spears, Famke Janssen, Dominique McElligott, and Wen Yi. However, he does not have any kids with them.
ALSO READ: Director Taika Waititi's Daughters With Chelsea Winstanley
Mount's Kids With His Wife, Darah Trang
Nearly a decades of togetherness of Anson and his beloved Asian wife, Darah Trang, gave them lots of happiness, love, and care for one another. However, to date, the happily married couple, Mount and Trang, has not got the pleasure of being parents. It could be that the pair are just waiting for the right time.
View this post on Instagram

However, Anson Mount treats his four pet dogs and his hens of his farm as his kids. His wife, Darah, often shares pictures of their dogs and hens on her Instagram page. Going through the posts and pictures updated by Darah, it seems like they treat their four dogs more than their children. But we hope we will get to see Anson Mount's child soon ruling the social media pages with his/her charming smiles and childish acts.
Anson Mount Loves To Spend Time With Kids
Aforementioned, Anson Mount does not have any kids with his wife and previous relationships. But, it seems like he is desperate to have one or probably more than one. The Mr. Right star Anson Mount often share pictures with his nephew and niece on his social networking handles.
Seeing Anson's chemistry with his nephew and nieces on his Instagram and Facebook, many frequently mistaken thinking them as his children. However, sadly, the kids' lovers, Anson Mount and his wifey, Darah Trang, have not got the bliss of having their own children yet.
Explore more on eCelebrityBabies and get updates on Celebrity Babies, Celebrity Parents, Celebrity Siblings, and More.