Taika David Cohen, professionally known with the name Taika Waititi, is a famous Newzealand television and film producer, director, screenwriter, and comedian. The recipient of an Academy Award and two Primetime Emmy Award nominations, Waititi is of Te Whanau-a-Apanui descent from his father's side. Similarly, he also posses a Russian Jews ancestry, mixed with a bit of Irish from his mother, Robin Cohen. So, Taika recounts himself as a Polynesian Jew.
The director of the blockbuster superhero film Thor: Ragnarok, Taika Waititi, is a father to two beautiful daughters. He is raising them well with his ex-wife, Chelsea Winstanley. Here, learn almost everything you need to know about Taika Waititi's daughters, Te Kāinga O Te Hinekāhu Waititi and Matewa Kiritapu Waititi, who are growing up well.
Taika Waititi's Daughters With Wife Chelsea Winstanley
As mentioned earlier, the comedy film Jojo Rabbit's director, Taika Waititi, shares two daughters with his former wife, Chelsea Winstanley. The now-estranged couple, Waititi and Winstanley, welcomed their first child together, a daughter, Te Kāinga O Te Hinekāhu, on 20 May 2012.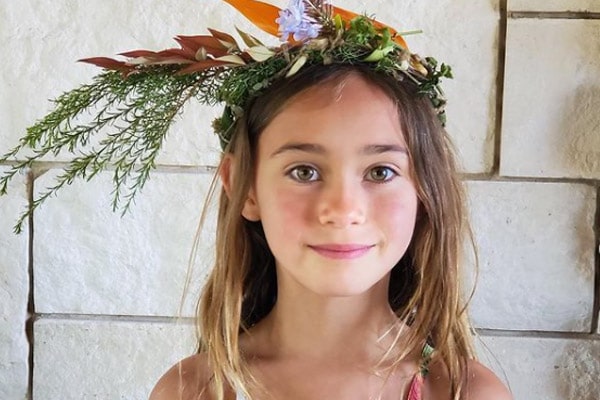 Taika Waititi's daughter, Te Kāinga, arrived healthy weighing 3.4kg. Waititi decided to avoid the American tendency for a lot of medical involvement in birth. So, he and his ex-wife, Chelsea, chose a birthing center with facilities similar to NZ to welcome their daughter, Te Kāinga.
During an interview with Herald, Taika revealed his firstborn's full name and said that it is a derivative of his great-grandmother's name. Waititi even joked with his American friends that his daughter's name meaning is Resurrection of Tupac or Mazda RX7, after his dream car.
Some years after the birth of Te Kāinga, Taika Waititi's daughter, Matewa Kiritapu, joined the family on 21 August 2015.
Daughters Of Taika Waititi Often Visits His Filmsets
After the separation of Taika Waititi and Chelsea Winstanley, they co-parent their two daughters, Te Hinekāhu and Matewa Kiritapu, remaining as good friends. Like many other divorced celebrities, Taika Waititi's daughters also might be living with their mother. However, they often meet their father during their school holidays and other spare times. The Waititi siblings even visit their father, Taika Waiti onset.
View this post on Instagram

Taika Waititi also takes his daughters' onset and even lets them learn some filming and directing techniques. He is so glad that his girls show interest in his profession. Besides visiting their dad's workplace, Taika Waititi's daughters also love having fun doing several kids' activities together with their dad. And their dad, Taika, also enjoy being like a kid with them.
ALSO READ: James Patrick Huggins' daughters With Penelope Ann Miller
Te And Matewa Spent Two Weeks Quarantine With Their Dad
The Lockdown resulted from the COVID-19 pandemic proved to be quite beneficial for Waititi's daughters to bond with their father. Amidst the pandemic, in September 2020, Taika spent two weeks of mandatory quarantine at his homeland with his both daughters.
The Oscar-winning director, Taika Waititi, shared the reality of quarantine with his daughters via his Instagram page. He joked about his little girls, saying them a couple of regular Led Zeppelins. On the seventh day of their hotel quarantine in NZ, his hotel room was full of mess. It was filled with dolls, toys, clothes, and painting sets of his daughters. Among the mess, Taika Waititi's daughters, Te Hinekāhu and Matewa Kiritapu, were sitting looking up at the camera.
Moreover, on the thirteenth day of self-quarantine, Taika Waititi's daughters even started a gang and renamed him Blueberry. Nevertheless, Taika Waititi and his little girls undoubtedly had a great father-daughter time while they quarantined together in Newzealand.
Explore more on eCelebrityBabies and get updates on Celebrity Babies, Celebrity Parents, Celebrity Siblings, and More.