Lucy Lawless is a New Zealand-born actress who became famous for her portrayal of the title character in the popular television show 'Xena: Warrior Princess.' She is highly recognizable for her roles spread across multiple characters. Apart from acting, Lucy is also a wonderful singer. She has sung for different soundtracks for the projects she has been part of.
Lucy was born to parents Frank Ryan And Julie Ryan in the Auckland suburb of Mount Albert. Lucy Lawless's parents were very supportive of her while Lucy expressed her interest in acting. Furthermore, she described her family as the perfect blend of support and sprawl. Frank and Julie played a crucial part in Lucy's upbringing. So, let's go through their life to know more about them.
Lucy Lawless's Father Was A Mayor
While her daughter Lucy has fully devoted her life to entertainment, Lucy's father, Frank, was into more of a scholarly field. Frank was the mayor of Mt. Albert from 1968 to 1989. He was also a real estate agent and an insurance broker before he got into politics. Frank was well-loved by the public for his humbleness and kindness. He married his wife or Lucy Lawless's mother, Julie Ryan, in 1960. He also promised her to build a library if he became a mayor. After finally becoming a mayor and governing until 1989, he was awarded OBE in the same year.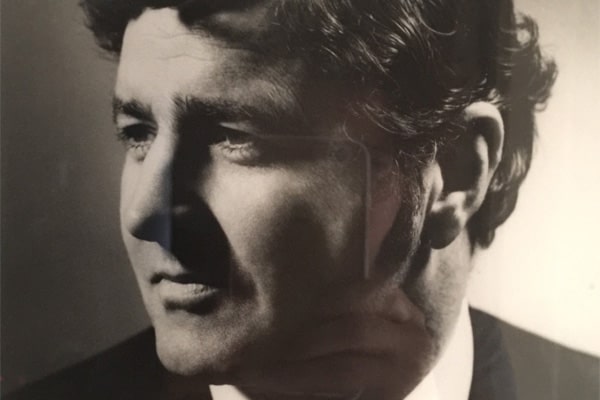 Frank retired from politics in 2001. Frank was not just a kind politician but also a kind father. He fully supported his daughter to choose whichever field she is passionate about, which was pivotal in making Lucy a wonderful actress. As for Lucy Lawless's mother, she worked as a teacher in the same neighborhood.
Frank And Julie Were Parents Of Six
Frank and Julie already had five children under the age of eight when Frank ran for mayor in 1968. Lucy was the fifth child with four brothers before her. She also has a little sister who was born after Frank became the mayor of Mt. Albert. Altogether with six children, the Ryan family, as described by Lucy, was this big, sprawling Irish Catholic family. Regardless of them being a large family, Lucy Lawless's parents were able to raise them without much of a sweat.
Lucy Lawless's mother and father fully supported her in anything she wished for. She sure was lucky to have a wonderful group of siblings and loving parents around her while growing up. Her father mentioned that one of his happiest memories was happy rollicking games the family played in the neighborhood around their Mt. Albert bungalow.
Frank Ryan's Iconic Memorial
After retiring from politics in 2001, Frank lived his life traveling to different places. Unfortunately, in 2006 he was diagnosed with bowel cancer shortly after returning from a Caribbean cruise. He underwent surgery after that and remained pretty much in bad health condition.
View this post on Instagram
After years of battle with the disease, Lucy Lawless's father and former mayor of Mt. Albert left this world on July 7, 2017, at the age of 84. Lucy paid tribute to her father through her Twitter and Facebook accounts. A requiem mass for Frank Ryan was held on the 11th of July, at 11 am on Tuesday,  at Sacred Heart College Chapel, 250 West Tamaki Road, Glendowie, Auckland. Frank was truly a humble and kind soul. His children and wife surrounded Frank during his tragic demise.
Explore more on eCelebrityBabies and get updates on Celebrity Babies, Celebrity Parents, Celebrity Siblings, and More