Every parent plays an essential role in their children's life. There is a famous saying that parents are their kid's first teacher and should remain the same throughout their lives. The same case happened in the life of one of the successful and inspiring entrepreneurs, Jordan Belfort. The former stockbroker and convicted felon, Jordan Belfort's father, Max Belfort, played a vital role in his success.
The leading motivational speaker, Jordan Belfort, drew a lot of initiatives from his father, Max, nicknamed Mad Max. In this article, know some facts about Jordan Belfort's father, who became a basis for his son's success as the world's leading sales trainer and author.
Jordan Belfort's Father Was An Accountant
The inspiring public speaker, Jordan, came from a decent and middle-class family. According to various sources, Max Belfort, father of current successful entrepreneur and former stockbroker Jordan was a Certified Public Accountant.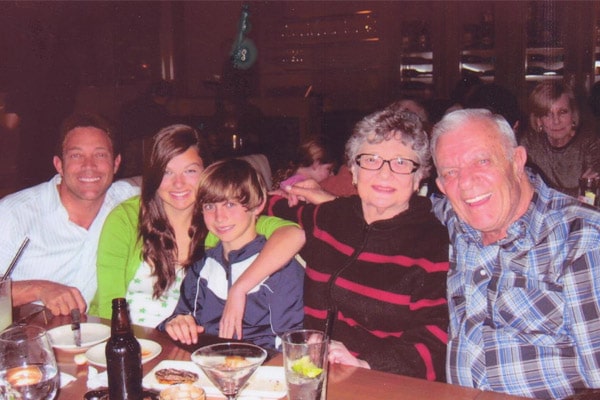 Jordan Belfort's father, Max, used to work so hard to earn money but also, according to Jordan, he could never make and save enough to raise his kids well. According to Jordan's memoir 'Wolf Of Wall Street,' his father, Max Belfort, was an ill-tempered person. It was the reason he could not earn more than he deserved in his life.
Several promotions passed Max by, and he even slammed shut numerous windows of opportunity just because of his fiery personality. As a result, Max could never make enough money to fulfill Jordan and his brother, Robert Belfort's desire. It was probably one reason Jordan chose an easy and fast way to earn money illegally in the 90s.
ALSO READ: Learn Some Facts About Alec Baldwin's Father Alexander Baldwin
Max Helped His Son Unpack His Journey To Rock Bottom
Jordan Belfort's father, Max, was not only in his Mad Max persona every time. He had almost every quality of the best dad. He supported Jordan in every step of his life and tried his best to draw him back from the wrong path that he chose for several years with a dream to be a billionaire. Also, he taught Jordan that a person who works hard legally and correctly would surely reach the top one day.
According to Jordan, his dad was always there for him whenever he needed him. Max was the smiling coach of all his Little League teams. He was the first father to wake up on holidays and go downstairs to play a ball with his kids. Max was the one who held the back of Jordan's bicycle and taught him to ride the bicycle, running behind him. Moreover, as per Jordan, his father never missed a school play or a parent-teacher meeting, or any other school functions. Max always showed Jordan that he loved him.
However, Jordan was always unsatisfied due to their poverty. Moreover, it broke his heart to watch his dad struggle yet never seem to go ahead. So, since his early childhood, his only dream was to make a lot of money. As a result, he chose an illegal way to earn dollars since his teenage days, which eventually led him to prison in 1999. He lost everything that was most important due to his greed for money.
After facing his demons and losing everything, Jordan returned to the foundation of integrity his dad and mom, Leah Belfort, had instilled in him. He adopted the healthy ethics taught by his father, Max, which helped him course correct himself. Jordan is thankful to his dad for instilling a strong sense of ethics in him through his discipline, hard work, and integrity. And now, Jordan is a successful entrepreneur, and he credits his dad for his success.
Death Of Jordan Belfort's Father
Max Belfort passed away in September 2019 at his home in Bayside. Jordan Belfort had shared the sad news of his death via his Facebook and Instagram pages. He also expressed his gratitude for his dad's love and support from the same post.

Although Jordan Belfort's father Max is no more now, his teachings are always alive through his son. Jordan often gives examples of his hardworking dad while delivering motivational speeches on being a successful businessman in the correct way.
Explore more on eCelebrityBabies and get updates on Celebrity Babies, Celebrity Parents, Celebrity Siblings, and More.