The famous sports personality, Jeff Van Gundy, is an American basketball coach and a sports commentator currently serving for ESPN. Van Gundy has won millions of hearts with his sense of humor and his relatable personality. Besides entertaining the basketball fans as a broadcaster, Van Gundy also serves as an executive board member of Pro-Vision Academy, a non-profit organization in Houston.
The former head coach of the Houston Rockets, Jeff Van Gundy, is in a marital relationship with Kim Van Gundy. Together they have two beautiful daughters, Grayson Van Gundy and Mattie Van Gundy. Although Jeff Van Gundy is usually mute regarding his family life, we have collected some details on his daughter. Please stick with us to the end of this article to know all the unknown facts about Jeff Van Gundy's daughter, Mattie Van Gundy.
Eldest Daughter Of Jeff Van Gundy With Kim Van Gundy
The long-time husband-wife duo, Jeff Van Gundy and Kim Van Gundy, welcomed their daughter Mattie Riley Van Gundy in 1996. Mattie is the Van Gundy couple's first child, who arrived some years after their marriage.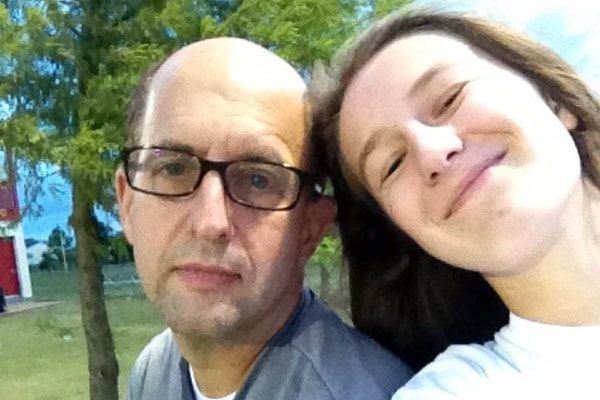 The former basketball player and coach, Pat Riley had a huge impact on Jeff Van Gundy and his brother, Stan Van Gundy's career in basketball. So, Jeff and his spouse, Kim, gave their eldest daughter Mattie the middle name 'Riley' in honor of Pat Riley.
Jeff Van Gundy's daughter, Mattie Van Gundy, was raised in Houston, Texas. She completed high school in 2013 from Episcopal High School. Thereafter, she enrolled at the University of Georgia and earned Bachelors's Degree in Public Relations in 2017.
Mattie Van Gundy's Siblings
As mentioned earlier, Mattie Van Gundy is the eldest daughter of Jeff Van Gundy. She has a younger sister named Grayson Van Gundy, eight years younger than her. Mattie's small sister, Grayson, prefers to live her life away from the paparazzi. So, she rarely appears in the social media handles with her sister.
ALSO READ: Annika Atkinson, Facts About Kenny Atkinson's Daughter With Laura Atkinson
The last time Mattie Van Gundy shared a photo with her little sister, Grayson, on her Facebook page was in 2012. Seeing the photo of the Van Gundy sisters, it seems like they love to enjoy their free time together. It looks like Mattie loves and cares for her younger sister like a mother. We hope their sister bonding is still the same in the present and will continue till eternity.
A Basketball Player
Jeff Van Gundy's daughter, Mattie, is not only passionate about basketball, but she is a basketball player too. Although Mattie has not played basketball in national level competitions, she is playing basketball since her school days. While talking to Hoop Dreams in 2009, Jeff mentioned that his daughter, Mattie plays basketball, and after leaving the job of a coach, he attended most of her school events.
However, Mattie Van Gundy chose a different field than her father as her career. She was an Administrative Assistant at her alum's Men's Basketball from 2014 to 2017. While continuing it, she also served as a Basketball Operations Intern at Palace Sports & Entertainment for three months in 2015 and Public Relations Intern at Dancie Perugini Ware Public Relations for two months in 2016.
After holding a degree in Public Relations, Mattie flourished her career in the same field. After her graduation, she worked in Account Services from 2017-2018 at Dance Perugini, and after 2018, she is serving as an Account Executive in the same organization to date.
Name Meaning: Mattie Van Gundy
The name Mattie is a variant of the Old German name Matilda and the Aramaic name Martha. Its meaning is strength in battle.
Explore more on eCelebrityBabies and get updates on Celebrity Babies, Celebrity Parents, Celebrity Siblings, and More.