Offset is an Ameican rapper who gained fame after being part of the hip hop and trap music trio Migos. His unique approach to rap has been his main selling point. The Migos are pretty big horses in the rap industry, and Offset is a major part of their success.
Offset was born Kiari Kendrell Cephus in Lawrenceville, Georgia, to father Mr. Cephus and mother, Mrs. Cephus. Offset's parents separated when he was just five years old. His childhood was heavily influenced by this decision and also swerving him away from the correct path. Offsets' parents had a significant role in his upbringing. Now, let's get to some intriguing moments with his parents that matter to him the most.pa
Offset's Parents Separated A Long Time Ago
Offset had to face a troubled childhood because of his parent's separation. He even claimed that one of the reasons he got into criminal activities was because of this. He had to face the consequences in a bad way. However, Offset was lucky that he got back on the right track in time by living with his cousin Quavo's mother.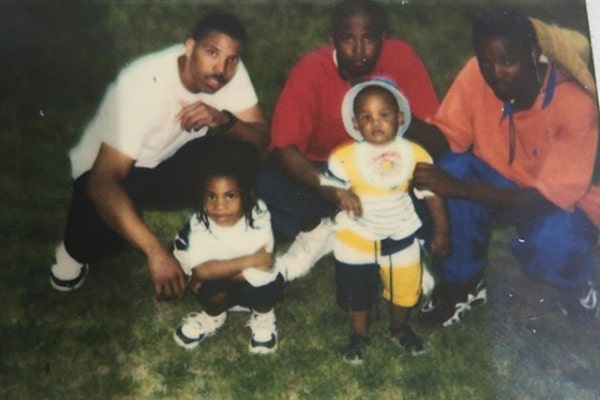 The rapper is a father of four with four different women, including Grammy winner Cardi B. Offset recently divorced with Cardi B. However, the two still seem to have a decent relationship. After being the father of four, Offset has realized how important the parent-child relationship is. He is now well-devoted to finally help his children grow up to become fine human.
Offset Was Reunited With His Father After Twenty-three Years
Father and child relationship is something that knows no boundaries. The Migos' rapper shared a touching reunion with his father on his Instagram, whom he met after 23 years. The 28-year-old rapper was only five years old when his father left him. Offset added that he had tried to reach out to him multiple times but could not.
View this post on Instagram

Also, Offset added that he doesn't resent his father at all. Even though he was left by his father a long time ago, he now understands why he did it.
In an interview with The Breakfast Club, the rapper said,
"I know how it be. You can either let the streets take you away, or you can kick in with your family. A lot of folks, the streets took them away from their momma, their grand momma, their everything. So, I've just been on the other side too. I've been a father that was locked up, trippin, not really focused on life goals, not really focusing on taking care of the kids."
As it stands now, Offset, and his father are happy to have met each other. Let's hope we get to see more moments with them together in the coming days.
Offset's Mother's Whereabouts Are Unknown
While Offset reunited with his father after 23 years, his mother's whereabouts are pretty much under the curtain. He has not mentioned anything concrete about her at all. The only thing he ever mentioned was that his mother might be somewhat involved in the incident that took him away from his father.
Until further information comes out, the whereabouts of Offset's mother is pretty unknown. Till then, let's hold our seatbelts and wait for him to come out and talk about his mother.
Explore more on eCelebrityBabies and get updates on Celebrity Babies, Celebrity Parents, Celebrity Siblings, and More.