Lindsay Price is an American television actress and singer, best known for her roles on Beverly Hills, 90210, and Lipstick Jungle. She has also had some memorable roles in other projects like All My Children and The Bold and the Beautiful. The 44-year-old actress has been in the industry for more than three decades, and she is no way near done.
While Lindsay's accolades in the entertainment industry are pretty much known to most fans but her personal life remains a little off the talk. She was born to father William Price and mother Haeja Diane Price. And, did you know she also has a brother? If not, then, in this article, we will look into the life of Lindsay Price's brother Bryan Price.
Elder Brother Of Lindsay Price
Bryan Price was born on in Los Angeles, California, to father William Price and mother, Haeja Diane Price. Bryan, being the eldest of the family, was also responsible for looking after his younger sister Lindsay even though they were born just about a year apart. The family grew up very close to each other, which is still the case because they can be seen together on numerous occasions.
Overall, the Price family is deeply attached to each other, which has really helped no one other than themselves. Bryan has been a great supporter of Lindsay throughout her career and will definitely continue doing that for many more years to come.
Also Read: What Does Chad Lowe's Brother Justin Lowe Do? 
Lindsay Price's Brother Bryan Price Is Also In The Entertainment Industry
Lindsay Price's brother Bryan Price is also in the entertainment industry. He is mostly known for his work in Insult to Injury, The Lady from Yesterday, and MacGyver. He also appeared as himself on the Celebrity Watch Part alongside his sister Lindsay and her husband Curtis Stone. Bryan has been laying low from the industry for almost a decade now, as his last acting stint was almost a decade ago in Been Good to Know Yuh.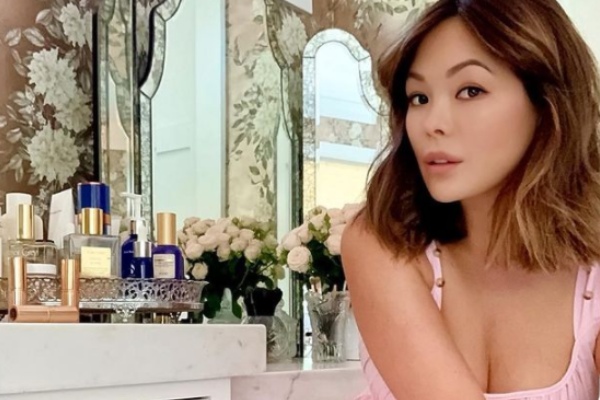 The 45-year-old is pretty secretive about his personal life, which makes it really hard to know what he is doing these days. Even though Bryan has limited roles in movies and TV shows, his roles have been quite memorable, making him a great cameo actor. Let's hope we get to see more from him in the coming days.
Unlike His Sister Bryan Remains Lowkey On Social Media
As we mentioned earlier, Lindsay Price's brother, Bryan, is pretty secretive about his personal life. The actor cum writer remains lowkey on social media. In fact, as it seems he does not have an account or is using an alias name to avoid attention. Bryan must be a fan of living a normal life rather than one with celebrity status. As his younger sister is a world-famous actress, it's quite an achievement for him to avoid all the paparazzi till now.
Bryan's last appearance on TV was the Celebrity Watch Party in 2020, so there is hope that he will appear on more of these in the coming future. Let's hope that happens as soon as possible.
Bryan Was The Best Man During Lindsay's Wedding With Her First Husband  Shawn Piller
Lindsay Price and her brother's relationship was on show at her wedding with ex-husband Shawn Piller. Bryan attended the wedding as Shawn Piller's best man. Not only this but the siblings are always together and Lindsay also mentioned how much Bryan means to her and he is by far her best friend. She also shared some throwback photos on Instagram where the two can be seen rocking the different adorable outfits.
View this post on Instagram

It's really wholesome to see these two siblings making the best out of their relationship. As Bryan continues to appear on media in cute little moments with his sister, let's hope we get to see more from these siblings.
Explore more on eCelebrityBabies and get updates on Celebrity Babies, Celebrity Parents, Celebrity Siblings, and More.