Lindsay Price is a familiar name in the entertainment industry. The 44-year-old actress is famous for her roles on Beverly Hills, 90210 and Lipstick Jungle. She has also been part of other blockbuster projects like soap operas such as All My Children and The Bold and the Beautiful, which have definitely elevated her celebrity status.
Lindsay has been a critical success in the entertainment industry, and a lot of this success comes from the inspiration she got from her parents. She was born to father William Price and mother Haeja Diane Price as their second child. In this article, we will be only focusing on Lindsay Price's mother, Diane Price, who went through some really tough times as a child. So, without further ado, let's dive right into the article to know some interesting things about Haeja.
Haeja Was Abandoned By Her Mother
As we mentioned earlier, Lindsay Price's mother, Haeja, had a very difficult childhood, and one of the aspects that contributed to it was her being abandoned by her own mother. Haeja was a South Korean orphan from the Korean War who lost her father, and her mother coldheartedly abandoned her as well as her little brother. This was devastating for the little girl who was yet to experience love as a child.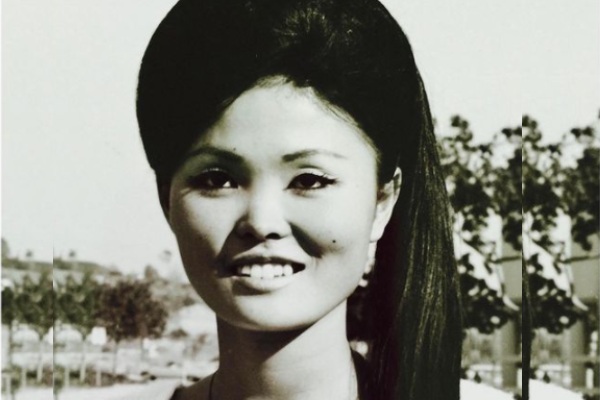 According to Lindsay, Haeja named herself and also gave herself a birthdate while also being strong enough to look after her brother as a five-year-old. Haeja's life has been inspirational to not just the Price family but the whole world. Her will to survive ultimately won her a life that she will never feel more blessed to get.
Also Read: What Did Aaron Paul's Father Robert Sturtevant And Mother Darla Sturtevant Do In The Past? 
Lindsay Price's Mother Haeja Grew Up With Her Father In The Same Family
One interesting fact about Lindsay Price's mother, Haeja, is that she grew up with her late husband, William Price, under the same roof. After Haeja and her brother were left as orphans, they were adopted by William Price and his wife Doris Price of California. This moment completely changed her life. She could finally experience the feeling of being loved and cared for, which she and her brother desperately needed. While it may sound weird, Haeja grew up with her husband as a family, but the two started to develop feelings for each other, which could not be changed.
Both must have been really glad that they got to meet each other the way they met. William and Haeja were together until Williams's death in November 2020 with two children Lindsay and her brother Bryan Price. Ultimately, Haeja got a family in the form of the Prices, and William got a loving wife, which he held dear until his last breath.
Lindsay Is A Strong Advocate Of Adoption Because Of Her Mother
As Lindsay Price's mother, Haeja, was adopted, Lindsay has a strong sense of advocacy of adoption. She can be seen promoting various adoption campaigns and also paid a special tribute to her mother on the occasion of World Adoption Day. She has been working time and again with adoptive parents to help them raise money for adoption. We can definitely see her being really enthusiastic when it comes to adopting.
View this post on Instagram

Lindsay is a mother of two herself, and who knows, with so much advocacy going for adoption, we might also see her adopt a child for her own. From all of this, Lindsay is really glad and proud that she got such a strong and dashing mother in the form of Haeja Diane Price, who will keep supporting her throughout her career.
Explore more on eCelebrityBabies and get updates on Celebrity Babies, Celebrity Parents, Celebrity Siblings, and More.