Lindsay Price is an American actress. She is popular for her roles on Beverly Hills, 90210, and Victory Ford on Lipstick Jungle. She also played some memorable roles in other projects like All My Children and The Bold and the Beautiful. With more than three decades of experience, the 44-year-old actress is no way near done.
Lindsay has made a name for herself through her hard work and dedication to the acting profession. While her popularity is growing day by day, fans are interested to know her personally more than ever. Lindsay was born to father William Price and mother Haeja Diane Price. Lindsay Price's father William has also appeared on the screen, so let's have a quick look at his life through this short article.
Lindsay Price's Father William Was Also Into The Entertainment Industry
The price family is well into the entertainment industry as Lindsay Price's father William Conrad Price was also into it. William has appeared on TV as himself in the shows Celebrity Family Feud and Top Chef Masters. Although his appearances were quite limited, they were pretty memorable. Lindsay was particularly close to her father and William was an inspiration for her.
Lindsay Pirce's father William did a pretty great job of encouraging his daughter in every way he could. His short appearances on TV were also part of his love and fondness for his daughter.
William Was A Father Of Two
While being an amazing human being, William Price was also an amazing father. With his wife Haeja Diane Price with whom he grew up together in the same family, William got to become a father of two amazing souls. First with his son Bryan Price born on April 2, 1975, and second with Lindsay on December 6, 1976. Bryan is also in the entertainment industry and has appeared on some projects a handful of times. The two Price siblings looked up to their father who was their best support.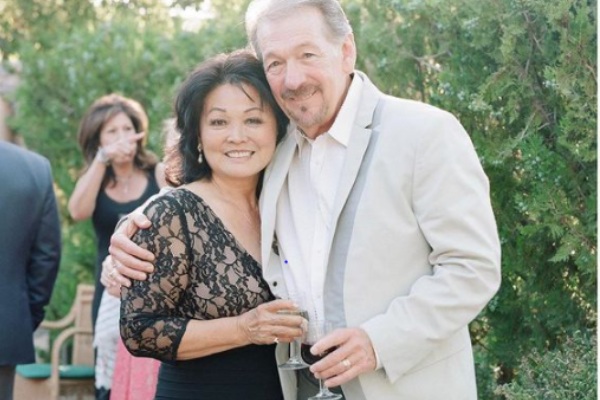 Williams's enthusiasm towards his kids definitely played a key role in their success. Lindsay has always admired her father's kindness as he was a man who believed in the power of love and faith. Thanks to his sacrifice and amazing parenting, we got to have two great assets to the entertainment industry.
Also Read: Who Are Kathryn Hahn's Father William Hahn And Mother Karen Bunker Hahn? 
William Price Left This World In November 2020
Lindsay Price's father met a disheartening demise in November 2020 due to an undisclosed reason. According to Lindsay's tribute post to her father, he seems to had been suffering from bad health for some time. Lindsay also mentioned that she was happy that she could bid him farewell by giving him a kiss. Lindsay has always been the biggest fan of her dad, so it was quite hard for her and her family to bear with this loss.
View this post on Instagram

Even though, William has left the world, according to Lindsay his legacy will remain as it is out of this world. Lindsay mentioned that she was clueless about what she would be doing but was also sure of what her father would have told at that moment. William will always have a special place in his daughter Lindsay's heart.
May his soul rest in peace.
Explore more on eCelebrityBabies and get updates on Celebrity Babies, Celebrity Parents, Celebrity Siblings, and More.