American actor Adam Scott is mostly known for playing Ben Wyatt in the NBC sitcom Parks and Recreation. The 47-year-old actor has been part of some successful projects in recent years, which include The Aviator, Party Down, Big Little Lies, and The Good Place. After making quite a leap, the actor has begun to pick his pace and will likely continue his work in the acting industry for many more years to come.
Andy has been clinical in terms of acting, but what support did he get from his parents to have such an amazing career? He was born to father Simon Douglas Scott and mother, Anne Scott. The pair were parents to 3 children, including Adam. They also have a son named, David Scott and a daughter named Shannon Scott.
Both Douglas and Anne were teachers, and they had a major influence on Adam's upbringing, so why don't we take a look at Adam Scott's parents.
Both Anne Scott And Douglas Scott Were Teachers
Adam Scott grew in a family of teachers as both his parents were teachers. While there is not much known about where Adam Scott's father Douglas worked as a teacher, we do know it must be in the city of Santa Cruz. As for Adam Scott's mother, she served at Santa Cruz City School district for 25 years as a Resource Specialist at Harbor High School, where she taught Special Education.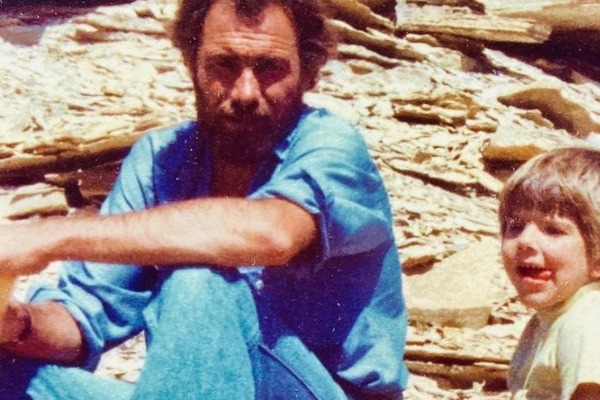 Anne had received her Bachelors in Education from the College of Notre Dame before getting her Masters in Education from San Jose State University. Both Douglas and Anne were dedicated to their field. They being teachers affected a lot on their children's upbringing. Adam and his siblings were lucky that they got such wonderful parents who understood them the best.
Also Read: Who Are Andy Samberg's Parents, Marjorie Marrow And Joe Samberg?
Anne Was Also A Prolific Painter
Apart from being a special education teacher, Adam Scott's mother was also a prolific and talented local level artist. During the seventies and eighties, her work appeared in several published books and was often displayed at local galleries and shows. Anne was quite popular in the locality, and many remember her for painting their faces during carnivals.
Anne was a multitalented mom who managed to raise her children perfectly while also making a successful career for herself.
Adam Scott's Parents Douglas And Anne Were Divorced
Adam Scott's Parents Douglas Scott and Anne Scott, were divorced. Although there is not much information about when the pair separated and what was the cause, we do know it happened as Anne remarried a guy named Steve Chambers. Adam enjoys a private life, so he has not revealed much about his parents' relationship.
As for Adam Scott's father, he seems to have settled single after the separation. Well, fans are eager to know what really caused the couple to divorce after having three children together.
Adam Scott's Mother Anne Passed Away At The Age Of 77
Sadly, Adam Scott's mother, Anne Scott Chambers, passed away at the age of 77 on March 5, 2020. According to the report, Anne was suffering from ALS or more commonly known as Lou Gehrig's disease. Anne's death definitely caused a massive heartbreak for Adam, who always admired her in every way possible. Adam paid a special tribute to his mother through Instagram.
View this post on Instagram

The whole Scott family was deeply saddened by Anne's death, but her legacy will now be carried by her children. May her soul rest in peace.
Explore more on eCelebrityBabies and get updates on Celebrity Babies, Celebrity Parents, Celebrity Siblings, and More.