Will Arnett, born William Emerson Arnett, is Emerson James Arnett and Edith Alexandra Palk's son. At the moment, he is one of the most celebrated actors, comedian, and producer. Originally from Toronto, Ontario, Will is famous for his works in TV series, video games, and films like Arrested Development, Bojack Horseman, and 30 Rock. He is the receiver of numerous Primetime Emmy Award nominations and an Annie Award for his roles in several blockbuster movies.
The father of two sons, Archie Arnett and Abel Arnett, with actress Amy Poehler, Will Arnett usually stays mute about his personal life. However, there is still some information that he could not hide from the media's prying eyes. So, here, we have come up with some important details on Will Arnett's father, Emerson James Arnett, aka Jim Arnett, which you might be interested to know. Please keep reading to know them all.
Will Arnett's Father, Jim Was A Corporate Lawyer
The Fox Network's show LEGO Masters host, Will Arnett's father, Emerson James Arnett, was a corporate lawyer. After graduating from Harvard University in 1964, he started working as a corporate lawyer based in Toronto, Ontario. Along with corporate law areas, he also worked in the area of Natural Resources and Corporate Governance.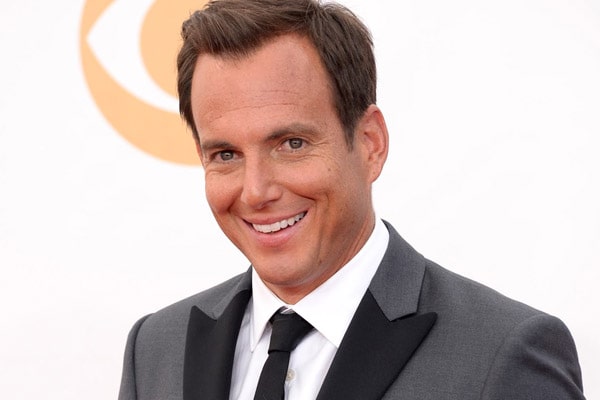 Moreover, Will Arnett's father, Jim, practiced corporate law at Stikeman Elliot as a senior partner from 1973 to 1997, being Queen's Counsel in 1979. James was also the special adviser to the Canadian government in 1985 on drafting the Investment Canada Act. Similarly, Emerson James served as President and CEO of Molson Breweries from 1997 to 2000. He also worked on the Toronto East General Hospital board for seven years, including two years as a chairman.
Currently, the University of Manitoba graduate Emerson James is the Kik Genper Limited's Kcp Income Fund Department chairman since 2002. Before this, he was the chairman of Hydro One Inc. and a Board member of Patheon Inc.
Emerson James Arnett Has A Connection With Emerson College
William Emerson Arnett, aka Will Arnett, and his father, Emerson James, are not the only Emerson of their family. Will Arnett's father, Emerson James, got his name after his father, Emerson Lloyd Arnett. Although Will's parents or grandparents did not attend Emerson, there is an Emerson College connection.
ALSO READ: Amy Adam's Mother, Kathryn Adams Also Has Some Acting Talent
Emerson James Arnett's grandmother, Laura Vivian Belvadere Todd, enrolled in Emerson College in early 1900. Although her offsprings did not attend the same college, it left a lasting impact on future generations of her family. After attending Emerson from 1902 to 1903, James's grandma, Laura, moved to Brandon and tied her marital knot with Jonathan Hughes Arnett. Though she did not join back Emerson as a student, she gave the name Emerson to her son, who gave it to his son, in tribute to her former college. And, this is how Will Arnett, his father, and his grandfather got their name, Emerson.
Will's Father Always Supported On His Acting Career
Emerson James always supported his son, Will, in his career in the acting industry. Aforementioned, Will Arnett's father, Emerson James Arnett, is a graduate of Harvard University and a former corporate lawyer. However, Will is somehow quite the opposite of him as Will was never focused on his studies like his father. He is a drop out of Concordia University. Instead of completing his education, he headed to New York to flourish his career in acting.
Although Will always had trouble reading, his father, Emerson, was glad that he had a great passion for acting and doing comedy acts. Moreover, it is also said that Will inherited a sense of humor from his father.
In an interview with the Macleans, Will Arnett's dad, Emerson James, advised every parent to be cautious but encouraging to budding creative kids. He added if one's child really wants to be an actor, they should not force them to be a banker. According to him, every parent must go over with their kids what the risks are and provide them full support. Will is unquestionably a fortunate guy that he got such a supportive father.
Jim Is A Father To Three More Kids
Besides actor Will Arnett, his father is a proud dad to three more kids. Will Arnett is Emerson James' third child with his wife Edith Alexandra after two daughters, Shanly Arnett and Tannis Arnett, who are twins. Similarly, he has a son, Charles Arnett, nine and a half years younger than Will. Moreover, Jim is also a proud grandfather to three grandchildren from his son, Will Arnett.
Currently, Will Arnett's father, Jim Arnett, is living a blissful life with his wife, Alix Palk, in Canada and often visits his children and grandchildren.
Explore more on eCelebrityBabies and get updates on Celebrity Babies, Celebrity Parents, Celebrity Siblings, and More.