William Emerson Arnett, professionally famous as Will Arnett, is one of the notable entertainment personalities. He is a Canadian comedian and producer known for his works in the movies, including Arrested Development, Blades of Glory, and Despicable Me. Will Arnett's latest project is the Fox Network's reality show LEGO Masters where he works as a host.
The father of three kids, including two sons, Archie Arnett and Abel Arnett, with Amy Poehler, Will Arnett is the third kid of Emerson James Arnett and Edith Alexandra Palk. He has two elder sisters named Tannis Arnett and Shanly Arnett and a younger brother, Charles Arnett. Here, get to know what Will Arnett's siblings are doing in the present and where they are now.
Will Arnett's Sister, Tannis Arnett, Was An Account Director
The co-host of the podcast Smartless, Will Arnett's sister, Tannis Arnett, is the former Account Director at Wynford, an event management company based in Toronto, Canada. She was responsible for supervising the direction and delivery of every aspect of the client projects, including onsite execution, production, and reconciliation.
Before joining Wynford, Will Arnett's sister, Tannis, also known with the name Netannis Arnett, worked as an Account Supervisor for some months on various activations. Some of her works as an Account Supervisor include launching the Casper Mattress mobile Nap Tour and managing Casper Pop Up Shop's launch. Also, Tannis served as a Field Manager for a couple of months in the Toronto Community.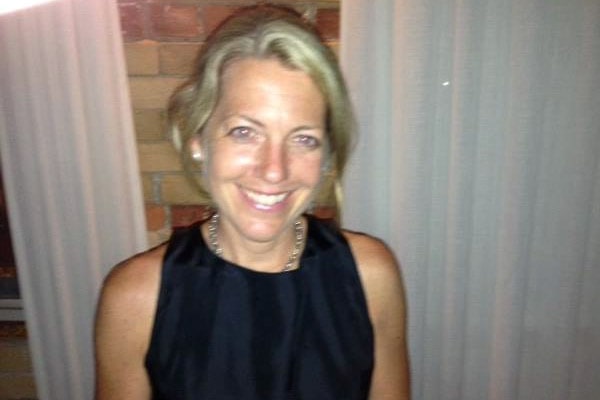 Furthermore, Tannis was a full-time Senior Marketing Specialist at TVO from 2002 to 2016. During her TVO tenure, she took the responsibility to create and execute marketing campaigns and develop strategic promotional materials for online, print, and on-air. Moreover, Will Arnett's sister, Tannis, was also the Account Executive in McBlain & Associates and Assistant to Photo Editor at Maclean.
Currently, a graduate of Yale University with a Masters of Arts & Religion, Literature, Visual Arts, Tannis Arnett works as a Producer in Plates Entertainment. Before this, she was the Account Supervisor of the same company. At the moment, Tannis Arnett lives a peaceful life away from the limelight at her home in Toronto, Ontario.
Will Arnett's Sister, Shanly Arnett, Is The Owner Of Arnett Outdoor Design
The other Arnett sister and twin of Tannis, Shanly Arnett, is currently the owner of Arnett Outdoor Design. She completed a one-year Interior Design course from the Institute of Art & Restoration, Florence, Italy. Moreover, Will's sister is also a graduate of McGill University with a Bachelor of Arts in Literature and Art History.
After completing a Bachelors of Landscape Architecture from the University of British Columbia, Shanly served in Vancouver on many landscape design projects, including school parks and public open spaces. Also, she has experience working at Art Knapp Nurseries, where she expanded her knowledge on plant material. After relocating to New York, Shanly served as a Landscape Designer at BL Engineering & Mathews Neilsen Landscape Architecture from 1998 to 2002.
After returning back to her birthplace, Toronto, Will Arnett's sister, Shanly Arnett, started Arnett Outdoor Design in 2010. To date, she has done more than fifteen residential projects. Her company creates modern outdoor spaces that are both attractive and functional. The company's range of services includes Landscape Construction, Garden Design, and many more.
Charles Arnett, Will Arnett's Youngest Brother Lives In New York
The youngest Arnett sibling, Charles Arnett, is nine and a half years younger than his brother, Will Arnett. Currently, Will Arnett's brother, Charles, resides in the New York City Metropolitan Area.
ALSO READ: Greg Poehler, Amy Poehler's Brother Fathers Three Children
According to some online sources, Will Arnett's brother, Charles, is currently a sales manager at Armor Lux. Also, he was a brand manager at WESTERLAND and a marketing assistant for Polo Ralph Lauren. However, there is no proof of the available information about Charles as he prefers life away from the limelight. Moreover, he is also not available on any social networking handles.
Nevertheless, all three siblings of actor Will Arnett are engaged in high-profile professions. They are living a blissful life away from the bright limelight.
Explore more on eCelebrityBabies and get updates on Celebrity Babies, Celebrity Parents, Celebrity Siblings, and More.