Andy Samberg is an American actor, comedian, singer, and TV producer. He is best known for his work on Saturday Night Live, Hotel Transylvania Film Series, comedy series Brooklyn Nine-Nine and movies like Hot Rod, I Love You, Man, and That's My Boy. The multi-talented actor first rose to fame as part of SNL and has continuously solidified his role in the entertainment industry.
Andy is one of the comedic geniuses of his generation, and with more of his work getting popular every day, fans are also curious to know about his personal life. Andy was raised in a Jewish family with two sisters Darrow Samberg and Johanna Samberg. Both the sisters are pretty close to Andy, but in this article, we will be only focusing on Andy Samberg's sister Darrow.
Who Is Andy Samberg's, Sister Darrow Samberg?
Andy Samberg's sister Darrow Samberg was born to mother Marjorie Samberg and father Joe Samberg. While Darrow and Andy's mother is an elementary school teacher, their father is a professional photographer. Darrow grew up in California in a Jewish family along with her two siblings. The three always had each other's back whenever one needed something, which has developed into a precious bond even to this day.
One interesting thing about the Sambergs is that their mother, Marjorie, just recently got to know about her biological parents. The thing happened through the show Finding Your Roots, where Marjorie got to know that her real parents were a Sicilian Catholic mother, Salvatore Maida, and German Jewish refugee Ellen Philipsborn. Sadly, Darrow's grandparents had met in California and later died a tragic death in an accident. Darrow was with her daughter for her 13th birthday in Alameda during the big reveal.
Andy Likes To Keep Most Of His Personal Life Out From Media
Even though Andy has gained popularity all over the world, the 42-year-old actor loves to keep his personal life to himself. The actor has not revealed anything about his family whatsoever. Similarly, he has yet to make an appearance with his sister Darrow in public. Her only presence remains the statement she said after her mother's story was revealed. The Samberg's really love their privacy, and Andy himself seems to be encouraging it.
Also Read: What Is Aubrey Plaza's Sister Natalie Plaza Into?
Darrow Too Lays Low From The Media
Andy Samberg's sister Darrow like everyone else in the family, likes to lay low on social media. The mom of a 14-year-old daughter seems to love keeping things to herself. It is quite an impressive feat that she has been able to avoid all the paparazzi to this day while being the sister of one of the most celebrated comic actors of this generation. Like her sister Johanna, there are some pages named similar to Darrow, but we have no bases to confirm that's her.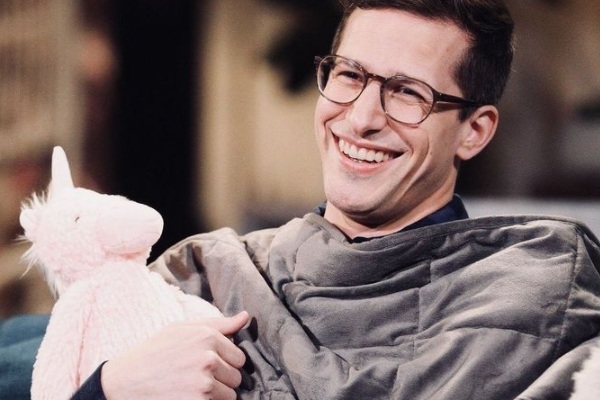 The whole Samberg family seems to be really concerned about unwanted attention. After all, it is not that easy to have a normal life after being related to a celebrity. Darrow most probably likes to live a normal life away from all the attention that may come from social media. While the Sambergs continue with their lives, let's hope we get more insight into what type of relationship Andy has with his sister.
Explore more on eCelebrityBabies and get updates on Celebrity Babies, Celebrity Parents, Celebrity Siblings, and More.