Victoria Osteen is famous for being the wife of the American pastor, evangelist, and author, Joel Osteen. Moreover, a lifelong Houstonian, Victoria is popular as co-pastor of the Lakewood Church. She is also the best-selling author of the book 'Step Into The Exceptional,' 'Love Your Life' and many Christian children's books. Victoria's other works include a regular host on a Houston radio station, KSBJ. She is also an active supporter of organizations like The Bridge and Feed the Children Organization.
Founder of the Lakewood Church Women's Ministry, Victoria Osteen, has a brother named Donald Iloff Jr. who also actively participates in God's service. Here, in this article, learn some facts about Victoria Osteen's brother, Donald Iloff Jr., including his personal and professional life.
A Spokesperson For Lakewood Church
Victoria Osteen's brother, Donald Iloff Jr., is an integral part of the country's largest and fastest-growing church, Lakewood Church. Since January 2007, he is serving the Joel Osteen Ministries as a spokesperson and Senior Executive. As a chief executive officer, Donald Jr's main responsibilities are to manage and coordinate the ministry's schedule, communicate and present to the concerned ones and make necessary logistical arrangements.
Besides being a representative of Joel Osteen Ministries, Donald Iloff Jr. is also the Senior Vice President and Treasurer of Iloff Jewelers since 1998. Before joining the Lakewood Church, Victoria Osteen's brother, Donald, worked in various other organizations as well.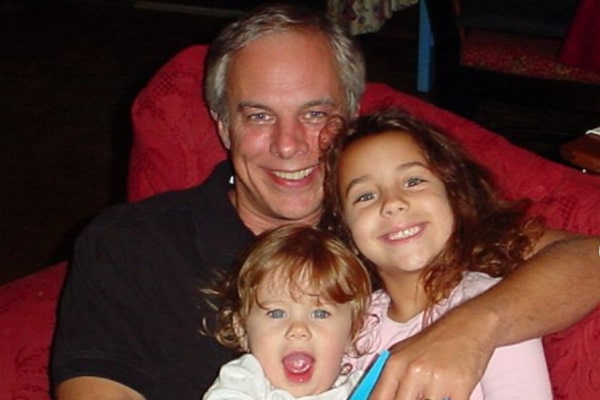 Donald Iloff Jr. was a Research Staff at The Fund for America's Future (PAC) from 1986 to 1987, in Washington, D.C. Then, he got a chance to serve in the 1988 George Bush for President Campaign as an Opposition Research and Presenditial Debate Team Leader for a year. He was also the Presidential Protocol Officer in the 1989 Presidential Inaugural Committee.
Furthermore, Victoria's brother, Donald, also served as an Associate Director for Communications in The White House for a year. After that, for seven years, he worked as a Managing Partner of the Southstar International, LLP in Washington, D.C. The last post managed by Donald before joining the Lakewood Church was the post of President & C.E.O. at KTBU-TV Broadcasting & Production Company. He is currently a chief advisor to his brother-in-law Pastor, Joel, and sister Victoria Osteen.
Elder Brother Of Victoria Osteen
Donald Iloff Jr. is the eldest brother of co-pastor of Lakewood Church, Victoria Osteen. He is the firstborn of Donald Iloff, a mathematician with General Electric turned deacon and teacher Georgine Iloff. Donald Jr. and his sister, Victoria, spent some of their childhood years near Marshall Space Flight Center. Later, they moved to Houston, Texas, with their parents and grew up near the Johnson Space Center.
ALSO READ: Find Out What Is Amy Adam's Brother, Eddie Adam Doing In 2020.
As Donald Jr. and his small sister, Victoria, grew up, their parents got engaged in the local church setting a powerful example for them. They used to serve alongside their parents, greeting parishioners, and helping with the offering. Gradually, they learned the inner workings of ministry, and now both brother-sister duo is fully dedicated to preaching God's words around the globe.
Married To Jackelyn Viera Iloff
The Texas A&M University graduate, Donald Iloff Jr., is a family man. He is in a marital relationship with the current Senior Advisor and Ordained Minister, Jackelyn Viera Iloff. The couple took their wedding vows in 1988 before their close friends and family members.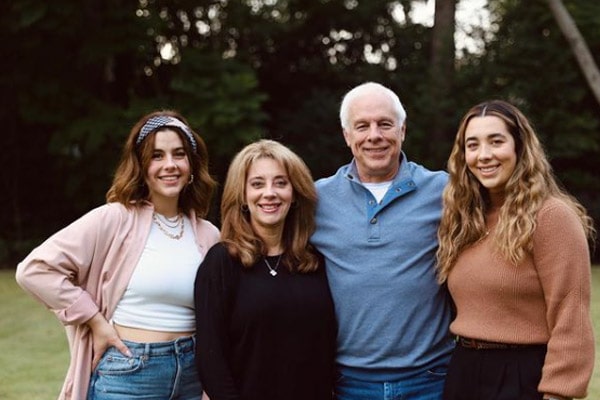 Donald and Jackelyn met during the blooming years of the Ronald Reagan administration in Washington D.C. The California native Jackelyn and Houston native Donald were in the capital to work for their political hero, George W. Bush. Both of them ended up preparing for the Bush/Quayle '88 campaign. Some days later, Donald stepped out of Lee Atwater's office, and his eyes met his future wife, Jackelyn's eyes. From that moment, Donald and Jackelyn fell for each other. In due course, they shared their feelings for one another and finally got married.
The marriage of Donald and his wife, Jackelyn, has crossed over three decades and their love for each other is still the same. The husband-wife duo often shares pictures with each other on their social media pages.
Victoria Osteen's brother, Donald Iloff Jr., is also a proud father to two beautiful daughters, Elizabeth Iloff and Cristina Iloff. Furthermore, he has a nephew, Jonathan Osteen, and a niece, Alexandra Osteen, from his sister, Victoria Osteen. Both families enjoy traveling to various places, and taking part in the church works together.
Explore more on eCelebrityBabies and get updates on Celebrity Babies, Celebrity Parents, Celebrity Siblings, and More.