Rob Lowe and Chad Lowe are households name in the entertainment industry. The celebrity siblings have garnered a massive amount of accolades from their career, which spans from directing to acting to producing. They have been part of some successful projects like The Outsiders, Class, The Hotel New Hampshire, Life Goes On, ER, and Melrose Place. 
Well, we are sure what these two actors have achieved in their career, but they remain quite secretive about their personal life. Rob and Chad were born to parents Charles D. Lowe and mother Barbara Hepler. Many of us already know a lot about Charles, but what about Rob and Chad Lowe's mother, Barbara? Let's got through this article to know about Barbara. 
Who Was Rob And Chad lowe's Mother Barbara Hepler?
Rob Lowe and Chad Lowe are popular for their celebrity status, but many of you might not know about their family. The siblings were born to mother Barbara Hepler, who was a teacher and a writer. Rob mentioned in an interview that he and chad were inspired a lot by Barbara. Barbara was a graduate of DePauw University in honors. She taught them the ability to love literature and words. Barbara was a wonderful mother and a strong, competent woman who stood for herself.
While there is not that much information about how Barbara spent her life, but we do know from Rob and Chad that she was nothing less than a wonderful mom who loved her children. Thanks to Barbara's devotion towards raising her kids, we got to see one of the finest brothers in the industry together.
Also Read: What Did Aaron Paul's Parents Do In The Past? 
Barbara Remarried And Had A Son After Divorcing Charles
After divorcing her husband Charles, Barbara married her second husband and had a son named Micah Dyer. Micah also got into the entertainment industry and is an acclimated producer known for his work in Frank & Jesse, Extreme, and Malibu Road. Barbara and Charles divorced when Rob was just four years old, so she took both Rob and Chad with her and raised them in Dayton, Ohio, until 1976. She relocated again to Malibu, California, when she married her other husband, who worked as a therapist in Los Angeles.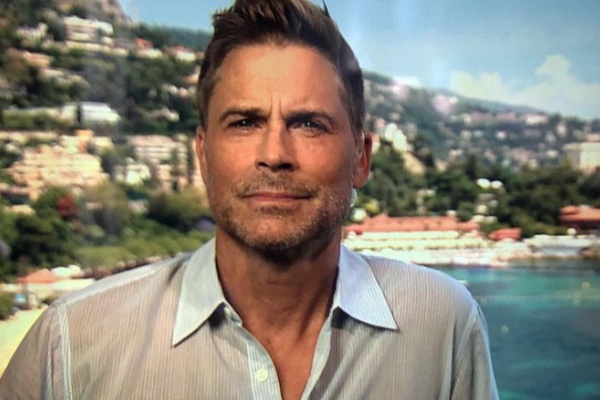 Barbara made sure that her family never lacked the nourishment needed for proper development. She was definitely a super mom who managed to raise children while also having a successful career.
Barbara Died In 2003 Due To Breast Cancer
Rob and Chad Lowe's mother, Barbara, sadly passed away in 2003 due to breast cancer. She died at her home in Summerland, California, at the age of 64. The family was surely devastated by her death. Rob has been an active advocate of cancer awareness throughout the last decade and has given many speeches on the topic.
Although Barbara has now left the world, her memories would be forever with the Lowe family to cherish. If she was alive now, she would have been undoubtedly proud of what Rob and Chad have achieved over the years.
May her soul rest in peace.
Explore more on eCelebrityBabies and get updates on Celebrity Babies, Celebrity Parents, Celebrity Siblings, and More.