American actors Chad Lowe and Rob Lowe are one of few celebrity siblings who have gained a massive amount of success individually. The actors have been featured in some successful shows over the years, including the likes of Life Goes On, ER,  The Outsiders, Class, and The Hotel New Hampshire. Both of them are pretty massive in their own rights.
Chad and Rob were born to their parents Barbara Lynn Wilson and Charles Davis Lowe, but their parents separated after spending many years together. While the Lowe family still remains pretty close to each other, this time around, we will be only focusing on Rob Lowe and Chad Lowe's father, Charles D. Lowe, and know more about him.
Chad Lowe's Father Is An Acclaimed Lawyer
Chad Lowe's father, Charles Davis Lowe or also known as Chuck Lowe, is an acclaimed lawyer who practices law in the Dayton, Ohio region. He has been in the law sector for more than five decades. During his exotic career, Charles has received a number of accolades, which have earned him a prestigious position for himself in society.
Charles's major focus include divorce, family law, and personal injury attorney. Charles feels each and every one of his clients deserve personalized attention during their time of need throughout the entire process. So, his clients develop some sort of emotional attachment with Charles during their hearing. He has definitely had a blast of a career so far.
Chad and Rob Lowe's Father Wanted One Of His Sons To Become A Lawyer
Chad and Rob Lowe's father Charles wanted one of his sons to follow his footsteps into law. While that did not happen, Charles's son Rob did portray the character of a lawyer in the TV series The West Wing. Rob's character played the role of an ace lawyer whose brother played a lawyer in a tv show.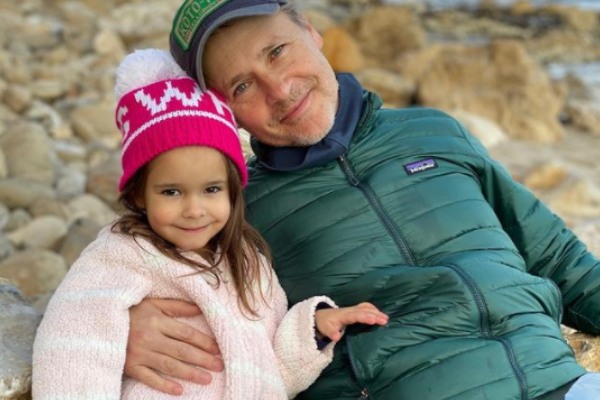 Rob also gave a shoutout to his father, who jokingly added he would have liked a role on the show. Chuck also mentioned that his job and his sons' jobs are pretty similar in terms of convincing your audience. And that is pretty true.
Also Read: Some Interesting Facts That You Probably Didn't Know About Aziz Ansari's Father Shoukath Ansari.
Charles Remarried After Divorcing Chad and Rob's Mother
Charles D. Lowe married his second wife after divorcing Chad Lowe and Rob Lowe's mother, Barbara Lynn Wilson. Although we don't have much information regarding this couple, let's hope they must be living a comfortable life together. The Lowe family is pretty secretive about their personal life, so it's quite hard to know what caused the couple to divorce.
Charles D. Lowe Became A Father Of One From His Second Marriage
Rob Lowe's father Charles and his second wife gave birth to their only son Justin Lowe in 1976. Justin is an installation artist who worked to recreate various meth labs to show as an exhibition. Chad and Rob are acclaimed actors of the industry, but their family is pretty secretive about their personal life. Justin is no different as the 44-year-old is nowhere to be seen on the social media scene and has been laying low in recent years.
Explore more on eCelebrityBabies and get updates on Celebrity Babies, Celebrity Parents, Celebrity Siblings, and More