American actor Matt Bomer is best known for his performance in the television film The Normal Heart. With more than two decades of dedication in the industry and numerous awards and nominations, he has been one of the most inspiring gay artists of all time. Matt has been an inspiration for everyone with his incredible performances, which never fails to amaze people.
While Matt's professional life has gotten all the limelight it deserves, his personal life has remained a bit under the realms of mainstream media. Matt was born in a religious family with two siblings, brother Neill Bomer and sister Megan Bomer. His parents John Bomer and Sissi Bomer, have done a really good job of raising their kids, who have all been successful in their respective fields. Matt Bomer's sister Megan is very close to Matt's heart, so why don't we look at how Megan is living her life.
Only Sister Of Matt Bomer
Born to parents John Bomer and Sissi Bomer, Megan Bomer is the only sister of actor Matt Bomer. Matt has a brother Neill Bomer who is currently working as a civil engineer. The three Bomer siblings grew up in Houston, Texas, with their parents and are now living a life of their own with their respective families. The family does meet every now and then to have a get-together, which has helped them keep their relationship intact.
Matt is pretty close to his sister Megan and is even close to his brother Neill with whom he first revealed his sexuality. Matt must have found it easy to approach his siblings first before directly confronting his parents.
Megan Works As A Commercial Manager
Matt Bomer's sister Megan works as a commercial manager at Intermarine LLC. She has been working at this post since 2014 and previously held the position at the same firm as commercial development head. Megan's other past jobs include Key Account Executive at Intermarine, LLC, Marketing head at Biehl Co., and
Account Manager at CSA.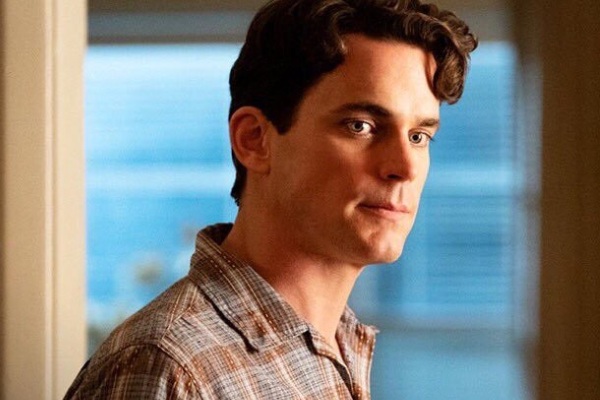 Megan completed her education at the University of Texas at Austin with a BS in communication and Media Studies. Megan chose a different approach from her brother Matt who is a world-famous actor.
Matt Performed Some Magic Mike Moves At Her Wedding
Matt Bomer revealed in an interview that he started performing some Magic Mike moves as he got carried away while dancing at his sister's wedding. He had played a character in an indie hit that told the behind the scenes stories of male strippers, and as his sister's wedding fell right after he had finished shooting, he got carried away and performed the moves of his character. He also mentioned that his cousins were totally surprised by his performance, which made him realize what he was doing, which is totally hilarious.
Megan married her husband, Chris Bohill, who is a Product Marketing Manager at Mobideo Technologies Ltd, in 2011. The couple is close to their 10 year anniversary. Furthermore, Megan must also be a great aunt to Matt's childrens.
Explore more on eCelebrityBabies and get updates on Celebrity Babies, Celebrity Parents, Celebrity Siblings, and More.