Larry Bird is a household name among basketball fans. After spending all of his career at the Boston Celtics, Larry made history by winning three titles and three back to back MVPs. Bird's extraordinary career is still regarded by many as one of the best, which takes his standard into the whole another level.
Larry was born in a pretty big family. His mother, Georgia Bird, and father Joe Bird, had to take care of six children. One of the advantages of this big family was it was always lively around due to this many people. Although the family suffered economically, Larry's mother was a beast of a woman to handle it all. Larry Bird's siblings have all made a life for themselves, so let's see what they are doing now.
Larry Bird's Brother Eddie Was Also A Basketball Player
Larry's younger brother Eddie Bird was also a basketball player. The ten years younger, Eddie followed in his brother"s footsteps and tried his shot at the NBA. Eddie also played for the Indiana State like his brother. One of the problems for Eddie initially was he was always in his brother's shadows, and people had a lot more expectations from him.
Larry, on the other hand, wanted to give his brother the right to choose the best path for himslef. He would have some suggestions once in a while, like Eddie's game and temperament. Eddie took the rooster of Sacramento Kings on Larry's suggestion and played for them. Playing in Europe was also under Eddie's radar, but what happened afterward has not been publicized. Whatever Eddie did afterward, he must have gotten full support from his siblings.
ALSO READ: Look At All Of Alvin Gentry's Family, Has Got A Lot Of Siblings
Linda Is the Only Sister Among The Siblings
Linda Bird Goughenour is the only daughter among the big family. With five brothers, she received all the love and care for a sister to herself. Linda has married twice, first to Benjamin Campbell, with whom she had two children, Benji Campbell and John Campbell. She married Mr. Goughenour after the divorce.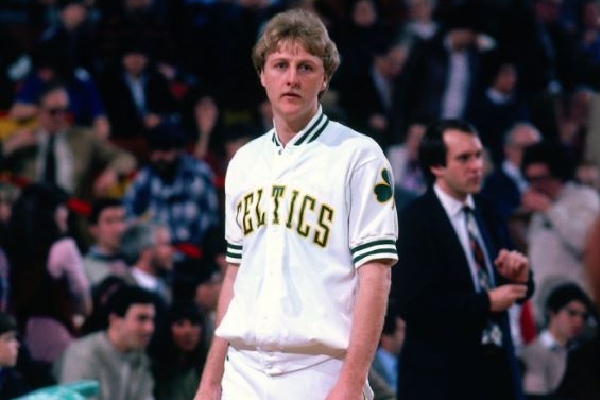 Linda's first husband, Campbell, filed terroristic threat charges against Linda, Larry, and Mark Bird, but the case was dropped after lack of evidence. Campbell's claim was that he was threatened when he wanted to see his children. As for Linda's second husband, she has been pretty secretive about her life and rarely makes a public appearance, so we can not say for sure what she might be doing now.
Larry's Brother Mark Was Set To Run For State Rep
Larry Bird's brother Mark Bird was set to run for state rep back in 2018. According to Tribune-Star, he was set to file as a democratic candidate at the 43rd District seat in the Indiana House of Representatives.
Even though there has not been further update regarding Mark's run, we do know now that he is into politics. Bird's primary focus during this run was on three issues- education and labor and the drug problem.
Larry Bird's Siblings Maintain A Low Media Profile
Larry Bird's siblings are very secretive about their life. After being blessed by five siblings, which include Eddie Bird, Jeff Bird, Mark Bird, Linda Bird, and Mike Bird, he has chosen not to reveal much about their relationship. Even though the siblings are all in their old age, they must share a pretty close bond with each other. After all, their mother, Georgia, nurtured them by sacrificing a lot.
During their mother's death the siblings came together from different places. Mike Bird came from Boston, Massachusetts,  Mark came from Terre Haute, and Jeff and Eddie Bird , both from Indianapolis. While Larry and Linda were living at West Baden.
Even Larry, who is a basketball great, is pretty secretive about his personal life, so it is not a surprise his siblings fall under the same category. Let's hope we hear more from Larry Bird's siblings in the future.
Explore more on eCelebrityBabies and get updates on Celebrity Babies, Celebrity Parents, Celebrity Siblings, and More