Bryan Cranston is an American actor known for his role in one of the greatest TV shows of all time Breaking Bad. He has been in the industry for quite some time, but his majority of fame came through his role as the crooked chemist Walter White. Bryan has gathered a huge fan base from his career that has spanned over four decades.
While Bryan remains one of the top guns of acting, people are curious to know about him more personally. He was born to father Joe Cranston, who was a struggling actor, and Peggy Sell, who was a voice actress herself. Bryan Cranston's mother, or better known as Peggy Sell, went through a lot from failed relationships to underrecognized career, so let's go through this short article to know her in more depth.
Peggy Sell Was A Talented Voice Actress
Bryan Cranston's mother, Audrey Anneliese Dorothea Sell aka Peggy Sell, started her acting career around the 1940s. She was born on the 24th of April, 1923.
Peggy worked mostly as a voice actress on the radio and met Bryan's father Joe in an acting class during the years of their marriage. Peggy's career remains mostly underrecognized as there are not many records of radio acting of that time. As both Peggy and Joe were actors, it is pretty much certain where Bryan got his inspiration into acting.
View this post on Instagram

Peggy Sell also managed the finances of the family while Joe was working here and there to make some money. It is pretty sad to see that Bryan's parents' career never flew off, even when they were pretty talented. They must have been pretty proud that Bryan was able to complete their dream by becoming an amazing actor himself.
Bryan Cranston's Mother, Peggy Fell Under Depression After Joe Cranston Left The Family
Peggy Sell went through a lot when Joe Cranston left the family. The family was already in a tough financial situation, and when Joe decided to abandon the family, it became a nightmare for the family to sustain. This was a really difficult time for Peggy, which ultimately made her fall into depression. She also became an alcoholic.
Peggy tried as hard as possible to make ends meet by selling stuff at flea markets while all the kids also decided to help. Despite the family's best efforts, they had to lose the family home to foreclosure. The single mother sent Bryan and his brother to live on their maternal grandparents' farm for a year. Peggy and her daughter Amy stayed with Joe's mother. When the family reunited again, they took on three boarders in a house that had one bathroom while they had to survive on food stamps. This was really a hard time for the family.
Also Read: What Did Lindsay Price's Mother Haeja Diane Price Go Through In The Past? 
Had Many Failed Relationships And Was A Mother Of Three
Bryan revealed in an interview back in 2014 that his parents had married seven times between the two of them, meaning just like Joe, Peggy also had several failed marriages. Bryan also mentioned that his mother used to bring new guys to the house, which was pretty troublesome for the family. While Peggy had many relationships, she only gave birth to three children: Bryan and his siblings Amy Cranston and Kyle Edward Cranston.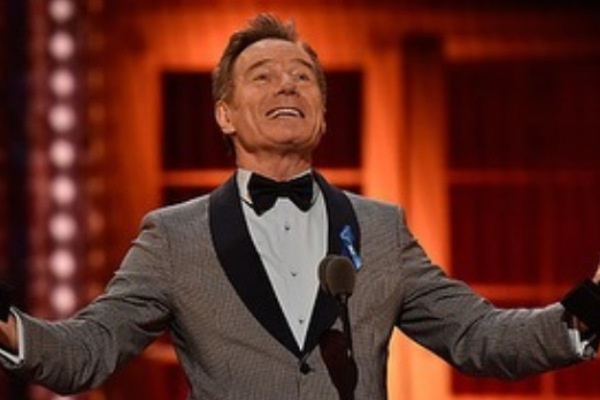 Bryan and her mother's relationship was also hampered due to Bryan's strong resemblance with his father. The two did not speak to each other for quite some time before the two reinvigorated their relationship, and Peggy also got Alzheimer's disease.
Peggy Left This World In 2004 Due To Alzheimer's
After years of suffering through depression, rejection, and alcoholism, Bryan Cranston's mother, Peggy Sell, finally met peace in 2004 after her death due to Alzheimer's disease. Peggy and Bryan's relationship was also far better than what it used to be while the fight went out of Peggy, and the Breaking Bad star also did not have anything against her. Peggy died in peace with a proud face seeing her children's success.
May her soul rest in peace.
Explore more on eCelebrityBabies and get updates on Celebrity Babies, Celebrity Parents, Celebrity Siblings, and More.