American rapper Quavo is a member of the famous trio of rappers called Migos. He is the cousin of Offset while being Takeoff's uncle. The rap crew is not only related by their rapping but also share personal relations. Quavo and Migos, as a whole, are known for their distinct approach to hip-hop with triplet flow.
Quavo was born as Quavious Keyate Marshall to mother Edna Marshall. His mother raised him on her own because his father died when he was very young. Edna not only looked after Quavo but Offset and Takeoff too. The rappers owe a lot to Edna for where they are now.
Quavo's Mother Edna Was A Hairdresser
Quavo's mother, who all three of Migos' rappers refer to as Momma, used to do hairdressing for a living. She somehow managed to raise all three of them in good manners, ultimately helping them reach where they are now. The trio grew up in a suburb of Atlanta, where all of them attended the same high school. They always stayed in the basement, messing around with the beats.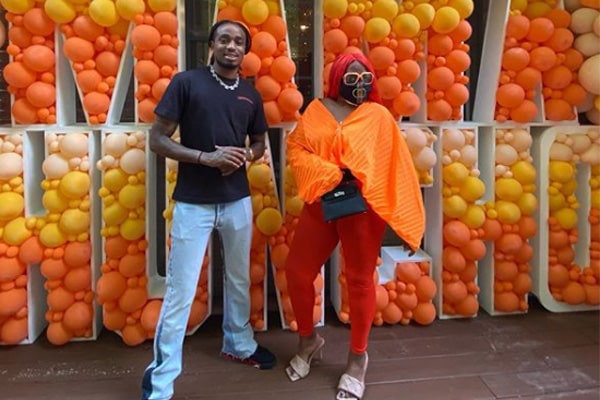 Edna also helped with the hairs of Takeoff and Quavo for them to have their signature medusa-like dreads. As hairdressers don't make that much of an earning, we must praise how much effort she put to raise all three of them, not to mention her other children. Edna is still pretty close to them and can be seen spending a lot of time with Quavo and the co.
Edna Leaked Quavo's Bottomless Photo
As embarrassing as it gets when parents post some photos from childhood, Quavo was also a victim of this. The 29-year-old Versace rapper's bottomless picture when he was little was posted by Edna back in October. Although Quavo was not particularly happy with his mother's action, he reposted the photo himself.
View this post on Instagram

Fans were quick to make fun of him in a good way with a range of comments. And Quavo did not mind that at all. This is just another example of the close bond Quavo shares with his mother. Let's hope we get to see more wholesome moments between the two in the future.
Edna Received Wish From Kris Jenner For Her Recent Birthday
Quavo's mother could not express her gratitude after receiving a birthday wish from her idol Kris Jenner herself. Quavo posted a video on his Instagram, which featured Kris wishing his mother. He did not settle down with this, though. In addition to the birthday wish, he gifted his mother some luxury, including two Birkin bags.
Quavo's momma was on cloud nine after receiving such luxurious gifts from her loving son. Furthermore, the cake for the birthday was also from Birkin. Even the mask used for precaution was from Gucci, allowing her to experience as glamorous a birthday as possible in the circumstances.
View this post on Instagram
Quavo showered his mom with all the love he has on her birthday. Even on a busy schedule, he spends a lot of time with his mother. He is finally giving back to his mother, who worked day and night tirelessly for him to have a better future.
Explore more on eCelebrityBabies and get updates on Celebrity Babies, Celebrity Parents, Celebrity Siblings, and More.