Late American rapper Ermias Joseph Asghedom, better known as Nipsey Hussle, left this world after a heartbreaking shootout in March 2019. Nipsey is known for his excellent career that lasted for more than a decade. Even though he has left the world in shambles after his death, his two children inherited his will.
Hussle was in a relationship with actress Lauren London for more than five years before his departure. Layla and Hussle had a son together called Kross Ermias Asghedom while also having a daughter Emani Asghedom with his ex-girlfriend Tanisha Foster. If you're interested to know more about these two wondrous kids, don't forget to stick to the end of the article.
Nipsey Hussle's Daughter Emani Asghedom
Nipsey Hussle's daughter Emani was born on born November 9, 2008, to Nipsey and his then-girlfriend, Tanisha Foster. The 12-year-old's life has already seen a lot of ups and down at such a young age. Emani was born when Nipsey was just making his mark in the music industry. But things did not go smoothly for her. Soon after her father's rise to stardom, the little girl had to go through her parents' separation.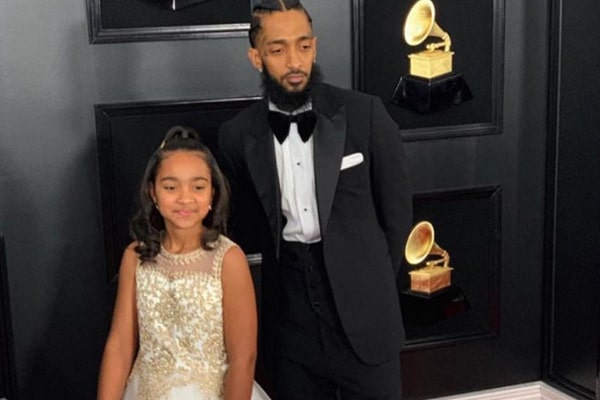 After the separation, Nipsey Hussle's daughter stayed with her father most of the time. But Tanisha was also making sure she got sufficient nourishment. After a few years like this, She had to go through the devastating trauma of losing her dad. This was definitely too much to handle for the poor girl.
Emani Asghedom's Custody
After the tragic shootout, Emani's mother, Tanisha Foster, went to court to get custody of her. Even though Tanisha was trying her fullest to get her daughter back, the court had other ideas and deemed her unfit for raising the child. The custody went to Hussle's family, led by his sister Samantha Smith.
View this post on Instagram

Smith, along with brother Sam Asghedom, and mother Angelique Smith, already had a huge presence on Emani's life. So, it was only feasible for them to take on custody. The case was not just about custody but also about Nipsey's inherited will as the rapper had not passed down his will, which includes an estimated $2 million in assets.
Moreover, much recently, Emani shared a video of her being locked outside her mother's house on the day of her father's memorial. Whether this was irresponsible behavior from her mother or not remains unclear. Whatever is the case, Nipsey Hussle's daughter seems to enjoy her life with the Asghedom family.
Nipsey Hussle's Son Kross Ermias Asghedom 
Nipsey Hussle's son Kross Ermias Asghedom was born in 2016 to his girlfriend, Lauren London. Kross is just four years old and has already seen the worse. The kid had to go through the tragic demise of his father. In his case, though, Kross has a loving mother who stays by his side all the time. The four-year-old recently celebrated his birthday with her mother, who had nothing but love for him.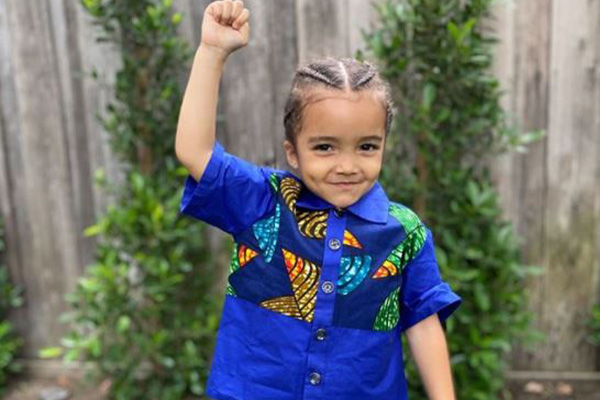 Kross's mother, Lauren, is taking full care of him, and that is fully evident by his growth. Moreover, Lauren and Hussle's family is in a good relationship. As it seems now, Nipsey Hussle's son Kross Ermias seems to be in safe hands and will probably grow up to be a wonderful person.
Got $1 Million Worth Of Inheritance
Kross inherited a massive amount of wealth from his father, reported to be valued at around $1 million. The little guy is obviously too small to handle his massive inherited wealth. It is when his mother, Lauren, comes to the equation who has earned the full guardianship of the fortune.
One thing is for certain that Kross might be one of the youngest millionaires out there. But only time will tell how his mother will approach the wealth and how Kross grows up to be. As things stand now, the kid is well on his way to follow his father's success.
Explore more on eCelebrityBabies and get updates on Celebrity Babies, Celebrity Parents, Celebrity Siblings, and More.