The famous Bail Bondsman, Duane Lee Chapman Jr., is the son of one of the celebrated bounty hunter Duane Chapman. The senior Duane Chapman, nicknamed Dog the Bounty hunter, is famous for his capture of Max Factor heir Andrew Luster of Mexico in 2003. He married five times in his lifetime and has fathered twelve children with six different women.
The reality tv star Duane Chapman's first marriage was with La Fonda Sue Honeycutt. Although his marital relationship with Sue Honeycutt did not last long, he welcomed two bountiful broods, sons Duane Lee Chapman Jr. and Leland Chapman, with her. In this article, learn five unknown facts about Duane Chapman's son, Duane Lee Chapman Jr., and get to peek through some of his personal as well as professional life.
Duane Chapman's Son With La Fonda Sue Honeycutt
Privacy loving Duane Lee Chapman is the firstborn of Duane Chapman with his ex-wife La Fonda Sue Honeycutt. La Fonda gave birth to Duane Chapman's son, Duane II, on 21 January 1973 in Pampa, Texas, a rural town in the state's panhandle region.
According to sources, his father has one son, Christopher Michael Hecht, born in July 1969, after his teenage relationship with Debbie White. White hid her pregnancy from Duane Sr. and raised their son as a single mom till her suicide in 1978. Duane Jr's father found out about Christopher's existence only after her death and adopted him. But, it is unsure whether the dad-son duo is still in contact.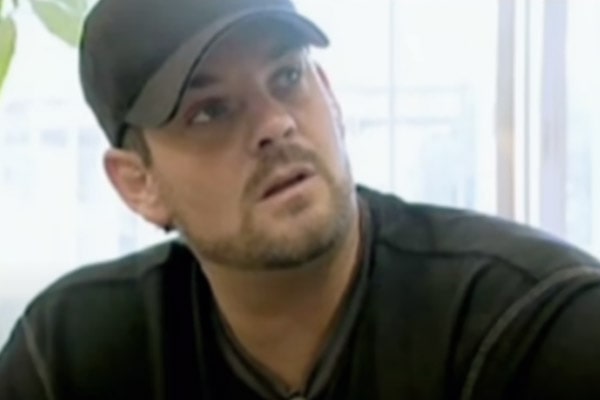 Duane Jr. has a younger biological brother named Leland Blane Chapman, whom his parents welcomed on 14 December 1976. Besides Leland and Christopher, Duane Jr.'s father, Dog, has nine more kids from several women.
Duane Jr.'s other half-brothers include Wesley Chapman, James Chapman, Garry Chapman, Dominic Davis, Tucker Dee Chapman, and Nicholas Chapman. His younger half-brother, Zebadiah Chapman, passed away just a few weeks after his birth in January 1980.
Moreover, Duane Jr. has three step-sisters named Bonnie Chapman, Barbara Katie Chapman, and Lyssa Chapman. Duane Jr. has a great bonding with all of his siblings. Though the Chapman kins stay far from each other, they often meet on various special occasions.
Former Actor On His Father's Reality-TV Series
The credit to the current fame of Duane Lee Chapman Jr. goes to his appearance in his dad's hit show 'Dog the Bounty Hunter.' He had performed on his father's reality tv series for some period and learned the bounty hunting business techniques working on his father's company, Da Kine Bail Bonds, with his other siblings.
View this post on Instagram

However, Duane Jr. left the family show in 2012 over his clash with his late step-mother, Beth Smith. At the end of the final season of Dog the Bounty Hunter show on A&E, he claimed to the viewers that Beth underpaid him, and his dad overworked him.
Later, Dog instructs Duane Lee to apologize to Beth, but he never apologized. So, Dog told in the show that he thinks his son, Duane Lee, does not love him and his family, which Duane Lee denied. Eventually, he quit the show and moved to Florida to start his own business.
Did Not Attend His Step-Mother's Memorial
The long-time wife of Duane Chapman and step-mother of Duane Jr., Beth Smith, passed away at the age of 51, on 26 June 2019, after a long struggle with throat and lung cancer. Soon after the death of Beth, Duane Jr.'s brother, Leland, shared a photo of his entire family at Beth's memorial.
Fans had speculated that Duane Jr. would not miss such an important event. So they searched him in the family photo posted by Leland on his Instagram page. However, they quickly noticed Duane Jr.'s absence. Some even mistook a person kneeling in the photo for Duane Jr. However, his sister Bonnie later made it clear with a comment that the man in the photo was not Duane Lee but a family friend named David.
So, Duane Jr. did not attend the memorial of his step-mom, Beth Smith. As most of his life since leaving the show is clouded in mystery, no one knows why he did not attend the memorial.
Married To Teresa R Roybal For Nine Years
Bounty hunter Duane Chapman's son, Duane Lee Chapman Jr., was once in a marital relationship with his high-school girlfriend, Teresa R. Roybal. The former love-birds Duane Jr. and Roybal dated for some period and finally took the wedding vows in 1999. Teresa and Duane Jr. seemed to be leading a happy married life together for some years. But, due to various unrevealed marital issues, Duane Jr. announced his separation from Roybal in 2008.
During the nine-year-long togetherness of Duane Jr. with his now-estranged wife, Teresa R. Roybal, he did not have any children together. According to some sources, Duane Jr. has a son, Dylan Chapman, from his previous union with an unknown woman.
Founder Of Duane Lee Chapman Bail Bonds Inc.
After leaving the reality tv series 'Dog the Bounty Hunter,' Duane Lee relocated to Jacksonville, Florida. After gaining knowledge of the intricate role that bail plays in the Florida legal system, he founded his own bail bondsman business 'Duane Lee Chapman Bail Bonds Inc.'

The Northeast Florida premiere bail bonds company of Duane Lee Chapman II serves all areas of Florida. Duane Jr. has become one of the most appreciated bondsmen in the Northeast Florida region within a short span of time. Although Duane Jr.'s company is serving people in Florida only in the present, there is a high possibility that it will soon be providing its services nationwide.
Name Meaning: Duane Lee Chapman, Jr.
The name Duane is of English origin, which means a little black one.
Explore more on eCelebrityBabies and get updates on Celebrity Babies, Celebrity Parents, Celebrity Siblings, and More.