David Fizdale is an acclaimed American professional basketball coach who recently left the head coach's post for the New York Knicks of NBA. He served for the New York Knicks from 2018 to 2019. Before that, Fizdale was the chief basketball coach for Memphis Grizzles and an assistant coach for the Miami Heat, Atlanta Hawks, and Golden State Warriors. A native of Los Angeles, David Fizdale was also a point guard at his school's basketball team.
The famous basketball coach, David Fizdale, is currently in a marital relationship with Natasha Sen Fizdale. Before taking the wedding vows with Natasha, David was in a romantic relationship with an unknown woman with whom he has a son. In this article, get to know some undisclosed facts about David Fizdale's son, Kyle Jackson.
David Fizdale's Son From Previous Relationship
Aforementioned, David Fizdale was in a romantic relationship with an unknown woman before beginning a love affair with Natasha Sen. Kyle Jackson is the outcome of David's romance with his unrevealed former partner. Coach David and his ex-girlfriend welcomed Kyle Jackson in 1993. But it seems like they never married and ultimately parted their ways away after their son's birth.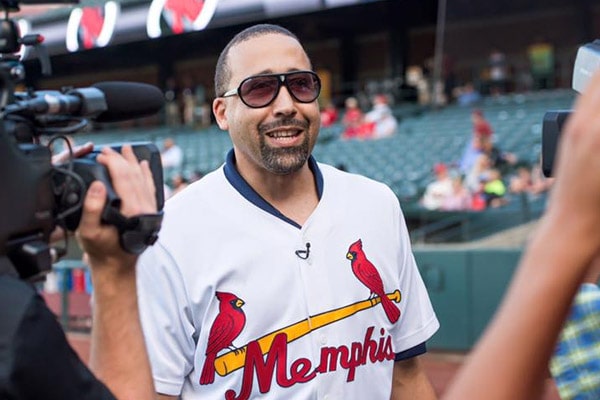 After the separation of Kyle Jackson's parents, he lived with his mother, and probably, David regularly used to provide his mom with child-support for his upbringing. While speaking to The Undefeated magazine in 2016, David revealed that his ex-partner and Kyle's mom raised Kyle in a rough area in California.
Growing up, David Fizdale's son, Kyle Jackson, went through a lot of troubles from the gangbangers in his community. He and his friends used to have problems with the guys shooting at one other and guys getting shot. However, fortunately, David got him out of there as soon as possible and moved him to Miami to stay together. Since then, Kyle is doing great and living a peaceful life.
Soon-to-be A Big Brother
Kyle Jackson is the only son of David Fizdale. However, he is soon going to a big brother of David Fizdale's son with his step-mother Natasha Sen. After decades of staying together and trying all the possible techniques, Kyle's stepmother and dad were not able to have a baby. Natasha was even preparing for an IVF. But, finally, she became pregnant with David Fizdale's son, which she announced via her Instagram.
View this post on Instagram

The extremely secretive Kyle Jackson might also be waiting eagerly for the arrival of his small brother. He might be excited to hold his younger sibling and have fun with him. Let's hope we will soon get to see both of David Fizdale's sons soon in one frame sharing a strong brotherly bond together.
Kyle Jackson's Profession
Being the offspring of a famed sports personality, Kyle Jackson does not need to engage himself in some jobs. His dad, David, might have bagged millions of dollars from his NBA career as a coach. However, Kyle Jackson wants to make a name and earn independently.
ALSO READ: Wyatt Snyder, Facts About Amy Snyder And Quin Snyder's Son
David Fizdale's son, Kyle, never asks him for money. He is totally earning his own way. In 2016, Kyle used to work as a waiter and make money for his daily expenses. But, it is unknown if he is continuing his same job or engaged in another job lately. However, being a music engineering student and production student, he might be working in music-related fields at the moment.
Nevertheless, we wish Kyle all the best for whichever career he has chosen most recently.
Name Meaning: Kyle Jackson
The unisex English-language given name, Kyle, derived from the Scottish Gaelic surname. Its meaning is a narrow or slender piece of land.
Explore more on eCelebrityBabies and get updates on Celebrity Babies, Celebrity Parents, Celebrity Siblings, and More.'