Timothy Hunter Roth is the son of the successful actor Tim Roth with his wife, Nikki Butler. His father, Tim, has been in the acting industry for more than three decades to date. He is famous for his role in several notorious movies like The Hit, The Cook, His Wife & Her Lover, and The First Eight. Currently, he is the cast member of the British television crime drama Tin Star. Similarly, Nikki Butler, Timothy Hunter Roth's mother, was a fashion designer who predominantly worked for clients from the California area.
Here is everything you should know about Tim Roth's son with Nikki Butler, Timothy Hunter Roth.
First-born Of Tim Roth With Nikki Butler
Timothy Hunter Roth is the first kid of the acclaimed actor Tim Roth and his spouse, Nikki Butler. The happily married couple, Tim and Nikki, welcomed their son, Timothy, in 1995. Their first-born's middle name was given after a well-known actor and screenwriter, Hunter Carson, and the initiator of the gonzo journalism movement Hunter S. Thompson. The overwhelmed father, Tim, had inked Hunter's name soon after his birth, which you can still see on his forearms.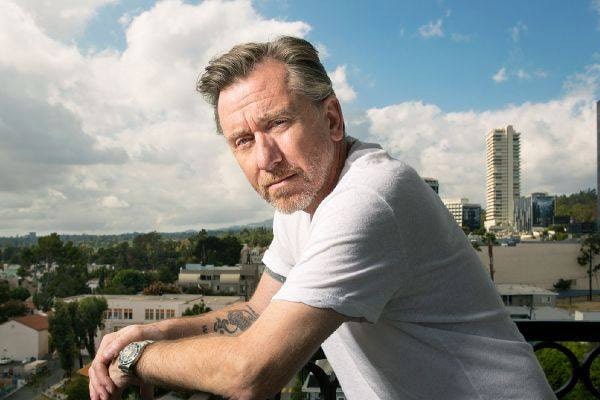 Timothy Hunter has a brother, just a year younger than him. His younger brother, Michael Cormac Roth, joined the family in 1996. Cormac has a great interest in music and playing the guitar. At the moment, he is flourishing his career in music. He makes his own amateur music videos and uploads them on his YouTube Channel.
Tim Roth's sons, Timothy Hunter and Michael Cormac, both attended the public school, Sequoyah School. The Roth siblings share a great brotherly bonding. Sometimes, they appear together in the red carpet events with their celebrity dad, Tim Roth.
Has An Elder Half-brother
Timothy Hunter Roth's father, Tim Roth, was in a romantic relationship with actress Lori Baker before marrying Nikki Butler. Though the former couple, Tim and Lori, did not take the wedding vows, they gave birth to a son named Jack Roth in 1984. Timothy Hunter's dad, Tim, was just 23 years old when Jack arrived.
View this post on Instagram

Growing up, Tim Roth's son and Timothy Hunter Roth's half-brother, Jack, inherited his parents' acting skills. At the moment, he is an emerging actor who has already performed in numerous motion pictures. You might have spotted him in famous films like Bedlam and Strawberry Fields. Also, he performed alongside the stars of the popular novel-based show Games of Thrones.
Jack and Timothy Hunter never appear in public together. However, we hope that they have a close brotherly relationship behind the camera.
Prefers To Stay Far From The Media Reach
Unlike the other two, Tim Roth's sons, Cormac and Jack, Timothy Hunter seems to prefer his life quiet and low-key. He is usually far from the media reach and rarely shows off in public with his family members. The last time Hunter appeared alongside his famous dad was at the Los Angeles County Museum of Art in the 2014 LACMA Art + Film Gala.
ALSO READ: Rocko Akira, Jackass Star Johnny Knoxville's Son
Moreover, Tim Roth's son with Nikki Butler, Timothy Hunter Roth, does not seem to be available on any of the social media pages like his siblings. He is probably preparing himself to shine out in the limelight, just like his celebrity father and big brother. We hope he will soon be sociable and let his well-wishers peek through his present life.
Name Meaning: Timothy Hunter Roth
The Greek version masculine name Timothy means honoring God or honored by God. Likewise, the English origin name Hunter means one who hunts.
Explore more on eCelebrityBabies and get updates on Celebrity Babies, Celebrity Parents, Celebrity Siblings, and More.