Michael Cormac Roth, famous with the name Cormac Roth, is the son of the acclaimed British actor Tim Roth and his wife, Nikki Butler. Although Tim Roth is British, he achieved remarkable success after he moved to the United States. He gained fame as an actor from the movies Rob Roy, Reservoir Dogs, and Pulp Fiction. Besides, Roth is also famous for his performances in TV shows like Heart of Darkness, Skellig, and Robot Chicken. Currently, he is busy with his upcoming acting project, 'She-Hulk' as Abomination.
The Mr. Right star Tim Roth's wife and Michael Cormac Roth's mother, Nikki Butler, is a one-time fashion designer based in the California area. Here, get to be familiar with everything you ought to learn about Tim Roth's son, Michael Cormac Roth.
Youngest Son Of Tim Roth With Nikki Butler
Michael Cormac Roth is the youngest son of Tim Roth with his beautiful spouse, Nikki Butler. The husband-wife duo, Tim Roth and Nikki Butler, welcomed their son, Cormac Roth, in 1996. Cormac grew up in Los Angeles, California, where he went to public school and high school.
Tim Roth's son, Michael Cormac Roth, attended the Sequoyah School in Pasadena, California. Later, he joined Bennington College, from which he graduated in 2019.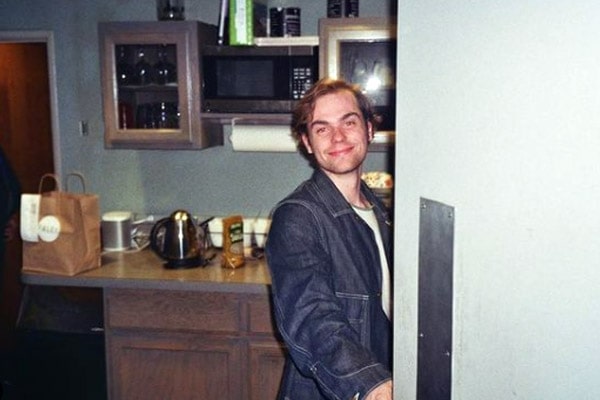 Michael Cormac Roth has an elder brother named Timothy Hunter Roth, who is just a year older than him. Unfortunately, he is not available on social media handles and prefers a quiet life away from unnecessary media dramas. However, he shares a great bond with his brother, Michael Cormac. In the past, they used to attend the red carpet events together with their celebrity dad. But at present, it seems like both Roth brothers are busy in their own career path, making them appear less in public together.
Has An Older Half-brother
Michael Cormac Roth's father, Tim Roth, was in an intimate relationship with actress Lori Baker. Although Tim never married Lori and their relationship did not last long, they parented a son, Jack Ernest Roth, in 1984. Cormac Roth's half-brother, Jack, stayed in England, the UK, with his mom, Lori, after his birth while Tim moved to the USA and married the future Cormac's mother, Nikki Butler.
At the moment, Michael Cormac Roth's half-sibling, Jack Roth, is one of the famous acting figures. He is mainly famed for his performance in the films Bedlam, Great Expectations, and Strawberry Fields. Moreover, Jack is also an aspiring musician. Currently, the London based talent agency Markham & Froggatt represents him for his film, television, and commercial endeavors.
ALSO READ: Jeff Hornacek's Son With Stacy Hornacek, Tyler Hornacek
The Roth offsprings, Michael Cormac and Jack Roth, never appear in public together. But, we hope we will soon see this brother duo shining out in the Entertainment Industry together as Michael Cormac is also currently flourishing his career in music.
An Emerging Musical Artist
As hinted above, Tim Roth's son, Michael Cormac Roth, is an emerging musical artist. Cormac had a keen interest in music since his early childhood. Growing up, Michael Cormac decided to build a career in the musical industry. To date, the youngest Roth, Michael Cormac, has worked on a couple of music projects and even released albums of his own. His released music albums include Python (2018) and Cormac. Music lovers can hear his works on SoundCloud.
View this post on Instagram

Furthermore, Tim Roth's son, Michael Cormac Roth, is also making his way into the American Entertainment Industry's colorful world. He is in the music department of the latest Mexican-French art dystopian thriller film, New Order, by Michael Franco. With this recent project's success, Cormac Roth is undoubtedly ready for signing in more musical projects.
You can stay updated with the recent works as well as the everyday life of talented and creative Michael Cormac Roth via his social media pages. He is active on Instagram and Facebook, where he often updates about his daily life.
Name Meaning: Michael Cormac Roth
The Hebrew origin name Michael means Who is like God. Likewise, the middle name Cormac is of Gaelic and Irish origin, which means impure son.
Explore more on eCelebrityBabies and get updates on Celebrity Babies, Celebrity Parents, Celebrity Siblings, and More.