Rory Jackson is the daughter of the famous Entertainment personalities Gildart Jackson and Melora Hardin. Her father, Gildart Jackson, is an acclaimed English writer and actor best recognized for performing the role of Gideon in Charmed. Also, he is popular for portraying Giles, the butler in the reality tv series Whodunnit? Similarly, Rory Jackson's mother, Melora Hardin, is an actress and singer best known for playing the role of Jan Levinson on NBC's sitcom The Office and as Trudy Monk on USA's Monk.
Here, get familiar with more facts on Gildart Jackson and Melora Hardin's daughter, Rory Jackson, who is also an actress.
Following The Footsteps Of Her Parents In Acting
Being born to celebrity parents, Rory Jackson had already gained fame right after her birth. Growing up, she inherited the acting genes from her mother, Melora, and father, Gildart. Moreover, Rory even gets to learn a lot about the tricks and techniques of acting from her grandparents, Diane Hardin and Jerry Hardin.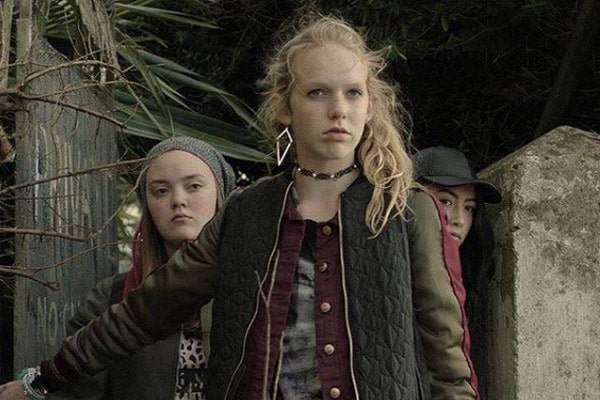 Currently, Rory Jackson is following her parents' footsteps in the acting industry and gradually establishing herself as a prominent actress. The famous films played by Gildart Jackson and Melora Hardin's daughter, Rory Jackson, are You (2009), I Kill Giants (2017), and Playing House (2014). She portrayed Taylor's role in the 2017 movie I Kill Giants and Young Emma in the short comedy Playing House.
Lately, the creative lady, Rory Jackson, is quite inactive in the acting industry. She is probably busy with her new acting projects or might have diverted her focus on her studies at the moment.
Featured On A Short Movie Directed By Her Mom
Rory Jackson's career in the acting industry started to take pace from her first big role in the movie, You, directed by her mom, Melora Hardin, in 2009. In You, Rory starred alongside her mom and dad. The film had even cast their nanny.
ALSO READ: Some Fascinating Facts About Johnny Kxoxville's son, Rocko Akira Clapp
From her first film, You, Glidart Jackson and Melora Hardin's daughter, Rory Jackson, got a different taste of family life during the 18-day shoot. The experience was an adventure in every sense for her and her family members. While getting featured in the movie directed by her mom, Rory sailed together as a family. Now, she can set sail even if there's a storm, reach her destination, and return home safely.
Eldest Daughter Of Gildart Jackson And Melora Hardin
Rory Jackson is the eldest daughter of Gildart Jackson and Melora Hardin. The happily married couple since 1997, Gildart and Melora welcomed Rory Melora Jackson on 29 September 2001. She became a blessed big sister with the arrival of her sister, Piper Quincey Jackson, in 2005.
View this post on Instagram

Piper, Rory Jackson's sister is also an actress known for the films You and Penny: Undaunted. The Jackson siblings share a great bonding together. They can often be spotted with their parents on various award distribution ceremonies and similar occasions.
Spends Most Of The Time With Her Father
Comparatively, Rory Jackson's mother, Melora Hardin, is engaged in more films than her father, Gildart Jackson. So, Gildart stays home more than Melora and spends quality time with Rory and her sister, Piper.
However, that does not mean Melora Hardin rarely spends her time with her daughters. She often takes Rory and Piper on the film set so that she can utilize it to give her time to her daughters in her free time.
You Can Connect To Her On Instagram
Gildart Jackson and Melora Hardin's daughter, Rory Jackson, is active on Instagram. As of December 2020, Rory Jackson's Instagram has over 15oo followers and 70 posts to date. Going through Rory's gram, it looks like she loves traveling to various destinations with her close friends.
Moreover, Rory Hardin also posts photos of her photoshoots and having fun with her sister on her Instagram. Also, she sometimes shares pictures of her acting days. But currently, she seems to spend more time with her friends and traveling.
Name Meaning: Rory Jackson
Rory is a Gaelic name, which means Red King.
Explore more on eCelebrityBabies and get updates on Celebrity Babies, Celebrity Parents, Celebrity Siblings, and More.