American actress, model, producer, vocalist, and author Jolie Jones Levine is recognized as the daughter of the legendary musical genius Quincy Jones. She has also gained a fair amount of recognition for herself from being part of projects like Hunk, Panic in Echo Park, and Outliving Castro. She has witnessed a limitless opportunity from a young age, which has definitely helped her.
Apart from her name and fame, Jolie Jones Levine is a wonderful mother. She is married to her husband, Stewart Levine, for quite some time. Together the couple has two wonderful children named Donovan Levine and Sunny Levine, so let's break into their personal life to see how they are growing up.
Both of Jolie Jones Levine's Children Are Grown-Ups
Jolie Jones Levine gave birth to her first son Donovan when she was just twenty, and Sunny followed him soon. Both of her sons grew up in a multitude of cultural shifts as Jolie moved from places to places like London to Los Angeles. Donovan and Sunny now have their families of own and live gracefully.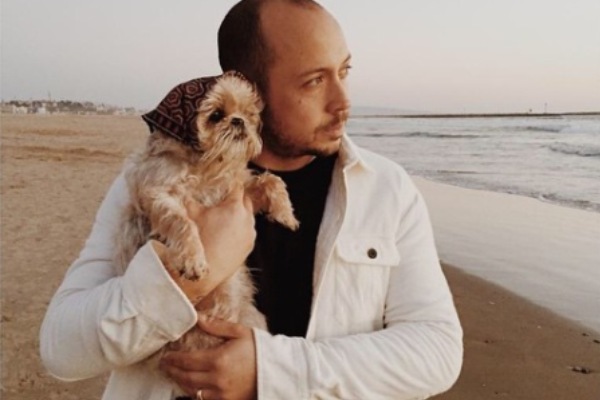 Jolie did not compromise on parenting and even took a break from her career so that her sons could get the time they needed. Both of them have grown up to become wonderful human beings. Jolie must be proud of herself and her sons that they have grown up exactly as she wanted. Both of them have continued to make their mother proud through their work.
ALSO READ: Facts AboutJohnny Knoxville's Son With Wife Naomi Nelson
Jolie Resumed Her Career In Music After Her Sons Finished School
As we mentioned earlier, Jolie Jones Levine took a break from her musical career when she had to take care of her sons. As the family moved back to Los Angeles from Londo, Jolie had begun to train as a vocalist and musician. After all, music runs through her veins. But she could not continue to give her full time towards her music due to Donovan and Sunny being in school.
Jolie was inspired a lot by Brazilian culture and music. This passion was first ignited on a trip with her father to an international music contest held in Brazil. She could finally resume her career after her two sons, Donovan and Sunny finished school and went on their own ways.
Jolie Jones Levine's Son Sunny Became A Record Producer
As music is in the heart and soul of the Jones family, Jolie Jones Levine's second son continued the family's music journey. Sunny Levine became a record producer following in the footsteps of his father and mother in music. He is a record producer, songwriter, sometimes a singer. He is also a part of the Boss Selection record, where he is trying to take all of those things together. Sunny is also married and has a family of his own. As for his older brother, Donovan keeps a low profile on media and does not make that much of an appearance on social media either.
View this post on Instagram

Sunny has produced quite a lot of songs and even worked with his aunt Rashida Jones in a Nineties-inspired music video for a song called Flip and Rewind. Overall he has continued his family's legacy into music by giving his own touch to it. He is a musical talent and will continue to produce songs that will be remembered forever. Sunny and his wife Abby Wind Ross have a son named Billie Basie. Together the family shares some special moments together and it makes the family complete.
Name Meaning Of Jolies Jones Levine's Children
Donovan is a name of Irish and Gaelic origin, which means 'dark' or 'brown-haired chieftain'. Sunny is a name of English origin which means 'sunshine, happy, or cheerful temperament.'
Explore more on eCelebrityBabies and get updates on Celebrity Babies, Celebrity Parents, Celebrity Siblings, and More.