Michael Schur is an American Tv producer, writer, and actor who is best known for writing and producing the American version of the comedy sitcom The Office. Michael blew away the heart of his audience after his show The Office, which is also considered one of the best Tv Series ever made. He is also famous for his other works like Brooklyn Nine-Nine and  Master of None.
Well, we already know quite a lot about this amazing producer cum writer's achievements in his career. But what about his personal life? Michael Schur is married to his wife J. J. Philbin, also a producer and screenwriter, since 2005. The couple has two kids together. And in this article, we have gathered some interesting facts about Michael Schur's daughter Ivy Elizabeth Schur.
Only Daughter Of Michael Schur
Michael Schur and his wife J.J. Philbin married in 2005 and gave birth to their only daughter Ivy Elizabeth Schur in 2010. Ivy recently celebrated her tenth birthday with warm wishes coming from the family. She has been the sparkle of joy for this family since she set foot on the planet. Her parents are really proud of her and doing their best to nourish her even with a tight schedule. Ivy also has an older brother named William Schur, born in 2008.
View this post on Instagram

Both of the Schur siblings are pretty close to each other and spend most of the time together with their parents. William and Ivy have completed the void that was in the couple's life and made them complete. Michael is also making sure that he compromises nothing in terms of parenting and is doing his best to raise his children to become amazing human beings.
Michael Schur's Daughter Loves Horses And Books
As both of Ivy's parents come from a writing background, it is almost a given that she has a thing for books. Ivy's mother, J.J., revealed in a post on Instagram that Ivy was deeply interested in books, horses, and Paris (even though she has not been there.) Ivy Elizabeth has been her parent's charm throughout her life.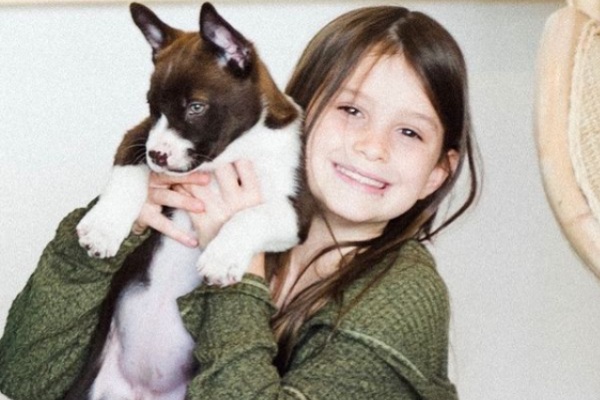 In the same post, J.J. also mentioned that Ivy has more than a thousand imaginary friends called Jeff and delivers a eulogy for a dead Jeff every night at dinner. It is weirdly hilarious that a ten-year-old can have an imagination like that. After all, she is the daughter of two writers, so we can probably expect some creative things coming from her.
Also Read:Jolie Jones Levine's Children, Sons Donovan, And Sunny
Ivy Is The Granddaughter Of Regis Philbin
Michael Schur's daughter Ivy is the granddaughter of late television presenter Regis Philbin. Regis was a legendary talk show host who also holds the Guinness World Record for the most hours on U.S. television. Regis recently passed away at the age of 88 on July 24, 2020. He is now remembered by his family and fans for his dedication to his work.
Name Meaning: Ivy Elizabeth Schur
Ivy is a name taken from Old English, which means fidelity. Elizabeth is a name derived from the form of the Hebrew name 'Elisheva,' which means 'My God is an oath' or 'My God is abundance.'
Explore more on eCelebrityBabies and get updates on Celebrity Babies, Celebrity Parents, Celebrity Siblings, and More.