Quincy Jones III is a Swedish-American singer, musician, and film producer known as the founder of QD3 Entertainment. His company has produced a series of documentaries known collectively as Beef, and explore the violence and feuds within hip-hop culture. He was also the jury member of Swedish Idol 2016 and is the son of famous singer and musician Quincy Jones Jr.
Quincy has definitely been an icon in the music industry, but what about his personal life? The singer has two children with ex-wife Koa Jones and is living his life to the fullest. So, let's take a look at Quincy Jones III's son Quincy Renzo Delight Jones IV and see how he is growing up.
Only Son Of Quincy Jones III With Ex-wife Koa Jones
Born in 2002 to Quincy Jones III and his ex-wife Koa Jones, Quincy Renzo Delight Jones is the only son of the singer. Even though Quincy and Koa have now divorced, the couple remained friends so that Renzo would get all the nourishment he needed. Renzo Recently celebrated his 18th birthday and is already following in his dad's footsteps by making some amazing music. Quincy even mentioned his fans to hit him up if they need some great music.
Renzo is looking really sharp, and now that he is an adult, the big time for him has come. He also has a YouTube channel where some of his works are available. Quincy is also really proud that his son has grown up exactly as he wanted. The father-son duo spends quite a lot of time together, and he never misses to appreciate his son on social media.
Quincy Renzo Delight Jones IV Has A Younger Sister
Renzo also has a younger sister named Nea Jones. Nea was born in 2004 to Quincy and his then-wife, Koa. The two siblings are pretty close to each other, and Renzo loves to spend time with his little sister. Quincy Jones is really proud that both his son and daughter have grown up to become so humble and charming. While the children are mostly seen spending time with their father, they are also regularly seen with their mother, Koa too.
View this post on Instagram

Quincy Renzo has made sure that his little sister looks up to him and has become a role model for her. With his burning interest in music, he is likely to continue his father's legacy in the music industry.
ALSO READ: Facts About Rocko Akira Clapp, Johnny Knoxville's Son With Wife Naomi Nelson
Quincy Jones III's Son Keeps A Low Profile On Social Media
Even though Renzo is a superstar, Quincy Jones III's son, and Quincy Jones Jr.'s grandson, likes to keep a low profile on social media. He does have an Instagram account, which his father regularly tags, but it has no posts yet. All of his presence in the media comes from his father himself.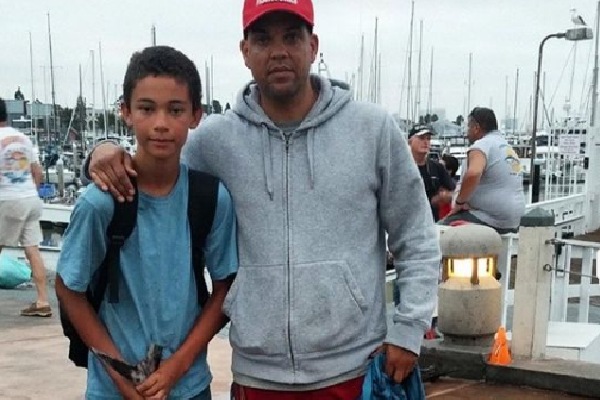 Quincy Renzo Delight Jones IV recently turned 18, so we will likely see him using the media sharing platform a lot regularly than he is now. As he has a passion for music like his father and grandfather, he knows exactly where to go if he needs some help. Let's hope we can listen to some of his work pretty soon.
Name Meaning: Quincy Renzo Delight Jones IV
Quincy is a name of Old French origin, and the meaning of Quincy is 'estate of the fifth son.' Renzo is a name with Japanese roots, and it means  'third link' or 'third son.' Delight is a name of English origin that means 'Giving pleasure.'
Explore more on eCelebrityBabies and get updates on Celebrity Babies, Celebrity Parents, Celebrity Siblings, and More.