Melora Hardin is an American actress and singer who is best known for her roles as Jan Levinson on NBC's sitcom The Office and Trudy Monk on USA's Monk. Her most recent appearance includes a recurring role on Amazon's Transparent, for which she received a Primetime Emmy Award nomination.
Melora is already on her way to have a phenomenal career. But have you ever wondered from what she gets this much inspiration? Melora was born to her parents Diane Hill and Jerry Hardin, who had a great impact on Melora's life. So, why don't we look into the life of Melora Hardin's parents and see how they managed to raise her so perfectly.
Melora Hardin's Father Is A Well-Known Actor
We can already see where does Melora's inspiration to becoming an actor come from. Her father, Jerry Hardin, is a pretty well-known actor with appearances in shows like The X-Files, where he played the popular character Deep Throat. Born in Texas, Melora Hardin's father Jerry Hardin studied acting at London's Royal Academy of Dramatic Art before beginning his acting career in New York, so he had a lot of knowledge in the field.
Jerry Hardin's other work includes The Last Lullaby, Extreme Dating, L.A. Law, and The Associate. He has also an upcoming TV movie called At the End of the Santa Fe Trail, where he is playing the character of Mark Twain. Melora was definitely highly influenced by her father's work, which made her become a superstar. Acting came naturally to Melora, who started drama at the age of six.
Melora's Mother Was Also An Actress Turned Acting Coach
Melora comes from a well-established actin family. Just like her father, her mother Diane Hardin was also an actress who later turned into an acting coach. Some of her work as an actress includes You, Beth, and Sanford And Son. Diane has been a great acting coach over the years teaching acting to some well-known names in the industry like Elijah Wood, Leonardo DiCaprio, Shannen Doherty, Jake Gyllenhaal, and Maggie Gyllenhaal.
Diane also coached her own daughter Melora and is an integral part of her success. Well, when both of your parents are actors, it is almost certain you will have some sort of natural affinity towards it. Both of Melora Hardin's parents must be proud that their daughter has continued their legacy into acting.
ALSO READ: Did John Krasinski's Father Ron Support His Son? 
Melora's Father Jerry Did Not Want Her To Do Acting
Melora Hardin's father, Jerry, wanted to keep his daughter away from acting. He claimed in an interview that he did his best to discourage his own children from doing it. But that did not stop Melora from becoming a breakout star. Jerry must have been concerned about the hardships and struggles of the acting industry, which he had seen for himself. Now that Melora has made a successful career for herself, Jerry must be relieved that he did not stop her.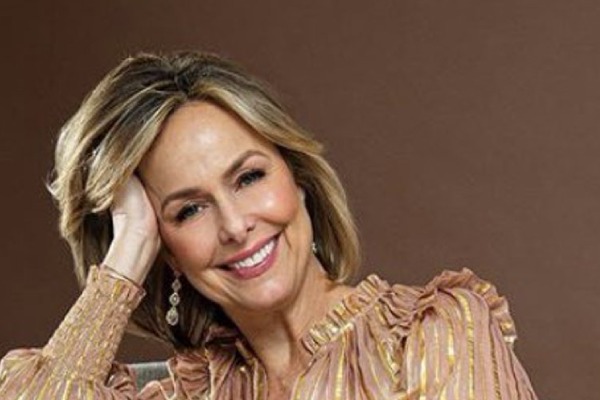 Moreover, Jerry must be really proud of his daughter now. Well, he has been the inspiration for Melora, so she has the confidence and strength to pull off into acting. It was probably hard for Melora at the beginning, too, but she had support from her family. In the end, Jerry is really proud of his daughter, who continued his legacy into acting.
Parents Of Two Children Including Melora
Apart from Melora, Jerry and Diane are parents to a son named Shawn Hardin. Shawn worked for the television studio NBC, and before that, he was the CEO for Flock, which was a free, multi-platform web browser that specialized in providing support for social media. He also took on the role of CEO at Web 2.0 before it was discontinued in 2011.
Jerry and Diane must be proud that both of their children are doing great in their respective fields. Now, in their retirement, both of them are probably living days on vacations. We don't see them that often in the media as Melora is pretty secretive about her personal life. Let's hope we get something about what they are doing in the coming days.
Explore more on eCelebrityBabies and get updates on Celebrity Babies, Celebrity Parents, Celebrity Siblings, and More.